A prequel to Netflix's The Witcher is coming with Jodie Turner-Smith as its star
The model-actress has been cast as a lead character in Blood Origin, the prequel to Netflix's The Witcher.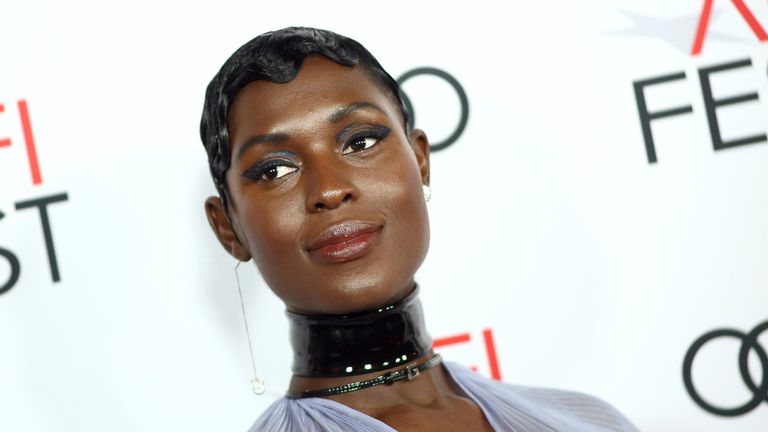 (Image credit: (Photo by Tommaso Boddi/WireImage/Getty))
Jodie Turner-Smith is will star in The Witcher: Blood Origin, a prequel to the popular Netflix series. 
The British model-actress, whose resume includes Nightflyers and Queen & Slim, will play the elite warrior Éile in the upcoming six-part series. 
While the full profile of Éile has yet to be revealed, we know a few key facts about the supernatural character. The brave fighter has abandoned her position as the Queen's guardian to pursue her true passion: music and singing. However, after some world-shattering events, Éile is forced to return to the combat lines and execute her duty of vengeance and redemption. 
Strong Black Lead, a Twitter account run by Netflix to promote Black actors' work in Hollywood, officially announced her casting in The Witcher: Blood Origin.
More from Woman&Home:
Netflix's The Witcher: Blood Origin depicts a realm 1,200 years before the world of The Witcher. The show promises to give viewers solid background information on their favorite medieval-themed show. As well as showing the creation of the very first Witcher, it also explores the events that led up to the fusion of monsters, men, and elves in that fictional universe. 
Essentially, if you've wondered how the world of The Witcher came to be, Blood Origin will have the answer. 
🚨 Casting News 🚨Jodie Turner-Smith will play the role of Éile in upcoming series The Witcher: Blood Origin. Blood Origin will be a six part, live-action limited series, and a prequel to the hit Netflix series The Witcher. pic.twitter.com/PXKwUZ1l3rJanuary 25, 2021
See more
The Witcher: Blood Origin showrunner and executive producer Declan de Barra, who has also written an episode of The Witcher, revealed his excitement about the project back in July. "A question has been burning in my mind ever since I first read The Witcher books – What was the Elven world really like before the cataclysmic arrival of the humans?"
The Irish screenplay writer and musician has promised to expand audiences' knowledge of the elves' society with the upcoming series and enhance the main show's viewing experience. "The Witcher: Blood Origin will tell the tale of the Elven civilization before its fall, and most importantly reveal the forgotten history of the very first Witcher."
No release date has been announced for The Witcher: Blood Origin, but it's estimated to hit Netflix by Spring 2022.