A new study claims this popular diet is a 'disease promoting disaster'
Research shows that the keto diet can cause significant health risks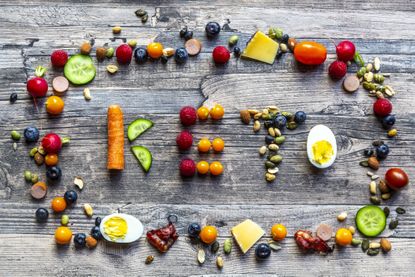 (Image credit: Getty)
This week, the most comprehensive analysis to date of the ketogenic diet, more commonly known as "keto," was released and shows the diet can cause several serious health issues. The study was published in the journal Frontiers in Nutrition, and found that "for most people, the possible long-term risks of the keto diet, including heart disease, cancer, diabetes, and Alzheimer's disease, outweigh its possible benefits."
The keto diet encourages people to eat very little carbohydrates, a modest amount of proteins, and a high amount of fats. The combination induces ketosis, where your body runs out of carbohydrates to burn and burns fat instead. The process can be effective for weight loss, but brings a host of other problems.
Lee Crosby, the lead review author of the study (opens in new tab), called the diet a "disease promoting disaster."
"Loading up on red meat, processed meat, and saturated fat and restricting carbohydrate-rich vegetables, fruits, legumes, and whole grains is a recipe for bad health," said Crosby.
She also said that while keto can cause weight loss, it is not more effective than other weight-loss diets.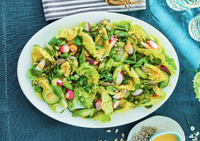 (opens in new tab)
What are the health risks of the Keto Diet?
The study found that keto can increase LDL cholesterol (known as bad cholesterol) levels and may increase overall chronic disease risk. When not eating carbohydrates, people are skewed toward cancer-causing foods such as processed or red meat, according to the study.
The foods eaten on a keto diet "have been linked to an increased risk of heart disease, cancer, diabetes, and Alzheimer's—often the very diseases they are touted to help," according to the researchers. Diets high in protein can also increase kidney failure.
A similar study found that the keto diet puts pregnant people at risk. The 2018 study published in the journal Birth Defects Research (opens in new tab) found that low-carb diets are linked to a higher risk of neural tube defects, even in cases where the pregnant person takes folic acid.
Rebecca Holland is a travel and food writer based in Chicago. She has written for the Guardian, New York Times, Architectural Digest, Food & Wine, Wine Enthusiast and more. She is currently a graduate student at Northwestern's Medill School of Journalism. When not working, you can find her eating her way through Chicago's neighborhoods, or in non-pandemic times, traveling around the world.