MP warns about missing cervical screening after she 'lost most of her cervix after delaying smear'
One woman reveals that she lost a significant amount of her cervix after delaying a cervical screening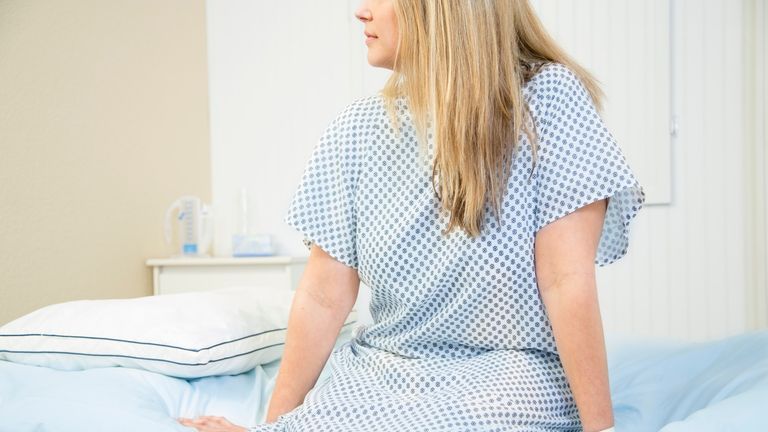 (Image credit: Getty Images)
In an article for inews called 'I put off my cervical screening – six months later I was having most of my cervix removed' the Pontypridd MP warns readers of the dangers of delaying your smear test. 
Alex Davies-Jones, 31, opened up about her experience with and admits that she too put off her appointment as many women do.
She states, 'In December 2015 I received that all-important letter inviting me to my first routine cervical screening. Like so many others, I put it off. I used all of the usual excuses that you may have heard before. I was simply too busy, I couldn't get an appointment and I had no symptoms or abnormalities that were worrying me.' 
More from woman&home:
In the UK, women are invited to have a cervical screening from the age of 25. Although this varies in different countries, the NHS state that 25 is their age guideline for when women should be routinely checked for the Human papillomavirus (HPV). It is this virus that can ultimately develop and cause cervical cancer.
The MP revealed that she didn't have a smear test until April 2016 after she had been pressured by friends to book an appointment.
By June 2016 it was found that she had abnormal cells (CIN3) and would have to undergo various treatments in order to remove the cells from her cervix and avoid them developing into cervical cancer. 
She explains her close call when she discovered that all of the abnormal cells had been removed, 'The clinicians were confident that all of the abnormal cells were removed. It was quite severe. If I had put off that initial cervical screening test any later, the situation could have been different.'
The MP details her appointments and treatment in complete detail so that readers can understand the gravity of delaying their cervical screenings. 
Davies-Jones explains that she did not write the article to be a form of scaremongering, but she does hope that the importance of smear tests was made. She writes, 'Please also know that I don't want my experience and what I went through to scare you or put you off making that appointment.'
She continues, 'I realise that the vast majority of people going for their screening won't hear from the GP again until the next three years roll around, but some will need further examination and potential treatment.' 
She explains at the end of the article that even though many of us are concerned about COVID-19, we shouldn't allow our cervical health to take a back seat,  'Even during a global health pandemic, cervical screening appointments are vital and they can be lifesaving. Cervical screening is one of the best ways to protect yourself from cervical cancer.'