This is how much money we're wasting by leaving lights on all the time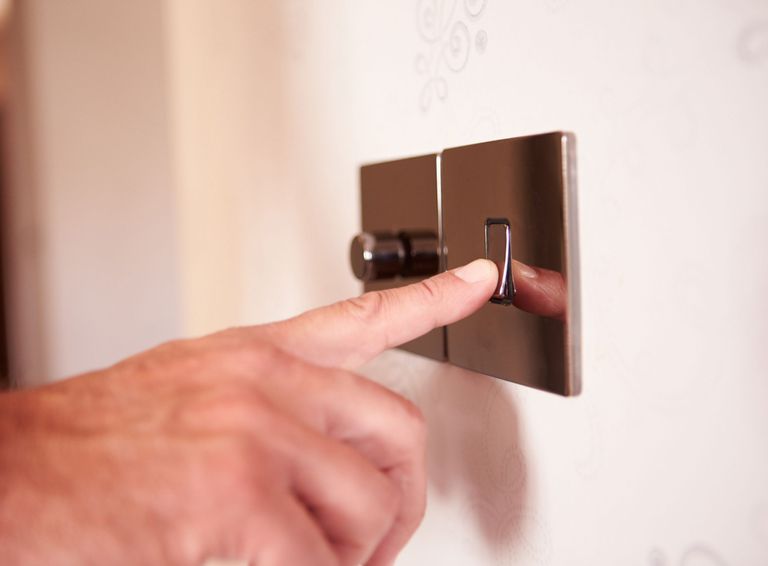 Leaving lights on in our homes when we know we don't need them is probably something most of us are guilty of.
It's a bad habit that we all know is wasteful - but did you know just how much money you may be throwing down the drain by using the unnecessary electricity?
According to new research by Utility Design, who surveyed 1,000 people, Brits across the nation are wasting a huge £4.4 billion every year, just by leaving lights on at home when they're not needed.
The homeware and furniture retailer revealed that 21% of people in the UK have admitted to leaving their lights on when going to work - while 7% say they keep a light on when going to bed.
A further 10% of us regularly leave a light on when exiting a room too.
Findings showed that the bathroom is the place where lights most regularly get left on.
The research goes on to state that the yearly average cost per person of leaving your lights on when you leave a room is a whopping £838.66 - while the yearly cost per person of leaving your lights on whilst sleeping is around £281.05.
But it's not just personal finances that suffer the blow from irresponsible energy use.
According to Utility Design, the energy emissions produced by leaving a light on in a room you're not in equates to 62 flights around the world.
Similarly, leaving them on whilst you go to work is equal to 45 flights around the globe - while leaving a light on whilst sleeping produces the same level of emissions as 15 flights around the world.
Some areas across the UK are worse than others for leaving their lights on, according to Utility Design. The worst culprits are found in major cities, including London, Nottingham, Cardiff and Newcastle.
Richard Skelton, brand and e-commerce director at Utility Design, commented on the research, saying it can remind us of how important switching off 'unused' lights is.
He said, "However, this study goes to show that it's worth being conscious of our energy consumption and switching off unused lights, from both a personal finance (saving money) and an environmental point of view.
'It was interesting to find out that the bathroom is the main room where people accidentally leave on the lights – perhaps we are slightly too bleary-eyed after our morning showers to make sure that we are being responsible with our energy consumption.'