Living near a supermarket could add over £40,000 to your house price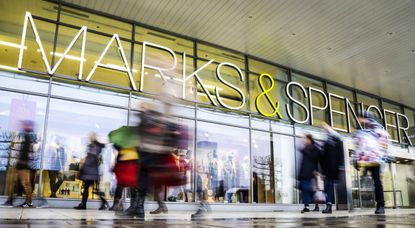 More than just convenience for your weekly shop, new figures show that living near to a supermarket could increase the price of your home by as much as £43, 571.
New research by Lloyds Bank shows that properties in close proximity to a supermarket can go for substantially more than houses located at a further distance from the shops.
The long alluded to 'Waitrose effect' still seems to hold the power to affect house prices, with properties situated close to the royal family supermarket chain of choice seeing significant value added. The research reveals that owning a house close to a Waitrose supermarket could add an incredible £43, 571 to the value of your home.
However, it's not just living near to a Waitrose that could push the price of your property up. Marks & Spencer, Sainsbury's, Lidl, Aldi and even Asda all have positive affects on the worth of homes nearby.
A local Marks & Spencer could increase the value of your home by £40,135, while a Sainsbury's close by could add as much as £32,707.
Just living within walking distance of a Marks & Spencer adds an extra £10,000 to your home, a startling price increase noticed by the Bank over the last year.
Properties situated in close proximity to Lidl, Aldi, Morrisons and Asda have also all increased in price by 15% over the last four years.
'It's easy to assume the effect of different factors on the value of a property but this research clearly shows that there is a significant link between the convenience of a local supermarket and house prices' commented Andy Mason, Lloyds Bank mortgages director.
'The Waitrose factor has been known for some time and although the likes of Aldi can't yet boost house prices in quite the same way, the research shows that all stores are now having a positive effect on local property prices.'
Save
Digital Editor - Woman & Home
An internationally published digital journalist and editor who specialises in SEO strategy and content production, Rachael has worked as a writer and editor for both news and lifestyle websites in the UK and abroad.
Rachael's published work covers a broad spectrum of topics and she has written about everything from the future of sustainable travel, to the impact of the coronavirus pandemic on the world we live in, to the psychology of colour.