How to add thousands to the value of your home for under £40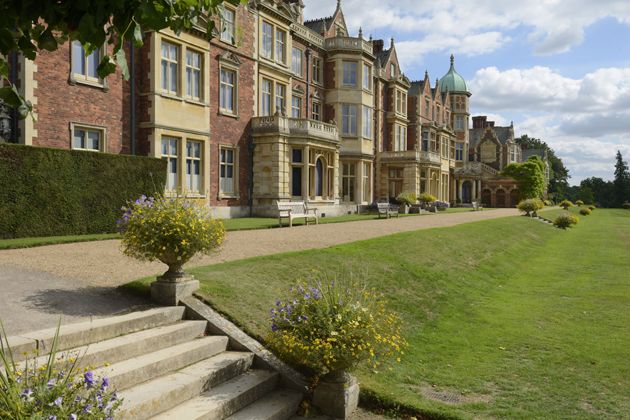 (Image credit: Peter Richardson/robertharding/R)
By Amy Hunt
If you're looking to add value to your home, most people would probably recommend that you update your bathroom, add a few mod cons to the kitchen, or refresh your home's décor. But it turns out that you might not need to go to all that trouble (and money) at all - you could add thousands of pounds of value to your home simply by giving it a brand new lick of paint.
According to a new study, colour can affect the way people see properties, and therefore how much they're willing to pay for them.
The research, which took a look at 30,000 properties sold online by US estate agents Zillow, has found that one colour in particular - in various shades - can help buyers to part with much more of their hard-earned cash. And the colour? A simple, classic, blue.
According to the analysis, "Homes with light pale blue to soft periwinkle blue bathrooms sold for $5,440 (£4,273) more than expected,"
The research also found that painting a front door navy blue was found to add £1,177 to the value of people's homes, too.
But if you're looking to sell your home, there's also one colour you definitely don't want to be seen using - and surprisingly, it's white. Zillow found that homes with white bathrooms sold, on average, around £3,167 below the price of other, similar properties.
But if you don't fancy getting your hands dirty with ladders and paint, you could also add to the value to your property in a different and equally easy way - this time, for just £40.
How? Well, by simply renaming your property, giving it a name rather than leaving it with just a number.
Home owners can give a house a name relatively easily and cheapily - and it could add up to £30,000 to the overall value of them home, according to a survey by property site, OnTheMarket.com.
Plus, a survey commissioned by Mayfair estate agent Wetherell has found these more prestigious addresses can also add as much as 40 per cent to the price of your home.
But why? Bruce King, director of Cheffins, a high-end Cambridge real estate agent who spoke to the Telegraph, said, "We often find that homes named 'Cottage' are seen as more desirable than a street number. There is definitely the snob factor of having a home with an aspirational name. Anything named 'Hall' or 'House' can help add to desirability."
So how can you go about giving your seemingly humble home a grandiose name? In order to change your house name and rub shoulders with posher properties, you'd need to go to your local council with your proposed new name to ask for permission, who will charge you an admin fee.
The council will then apply to Royal Mail, to check that there is no conflict - e.g there is no house in the area with the same name. Once everything is approved, the council will inform the Land Registry, Electorial Registration, Council Tax and Planning department on your behalf, and will provide you with a certificate to confirm the name change. But, if you want to double check that your details are all updated, you can also email addressmaintenance@royalmail.com.
You'd also need to inform all the services you use, such as your bank, doctors, work and mortgage company.
But, there are rules. If your house already has a number, you can't swap the number for a name, but you can add it to the number already in existence - e.g Crown Manor, 1 Park Lane, etc. etc. Plus, the rules also stipulate that the new name of your house shouldn't be difficult to pronounce or spell, or, of course, be offensive.
And are there any disadvantages? It might take a while for all mailing lists and organisations to be informed, so there could be problems when it comes to being posted or sent communications. Also, should you ever need the emergency services, the new name could easily cause confusion, so often it's best to inform them yourself and make sure they're aware of the change.
After that, you're good to go. So choose wisely - a house name is for life after all, not just for Christmas...