Davina McCall reveals she was warned against talking about her experiences of menopause—as it could damage her career
She'll discuss the topic on her new Channel 4 documentary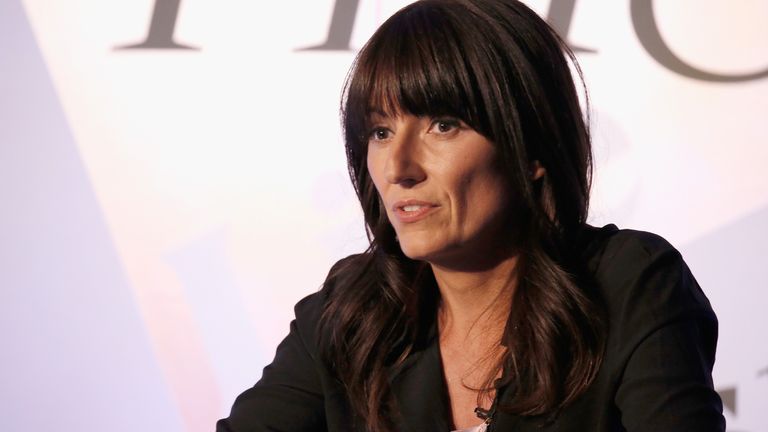 (Image credit: Getty Images)
Davina McCall has revealed she was 'warned against' talking publicly about going through menopause, as it could affect her career.
Talking to the Sun, the former Big Brother presenter said people around her told her that talking openly about ageing and menopause was a bit 'unsavory' and could damage her work opportunities.
Davina, who started going through menopause at 44 and is trying to educate women in her new Channel 4 documentary, has said that symptoms, including night sweats and sleepless nights, affected her ability to work, until she went on HRT.
Davina explains, "I was told not to talk about it, that it was ageing and a bit unsavoury. Clearly that didn't go well because I am sat here talking to you."
The former alcohol and drug addict reveals she was hesitant to take any drugs for the menopause and says, "I lied to friends and told them I wasn't on HRT. I was so ashamed of being on HRT because it somehow felt I was doing something wrong or dirty. It felt like I was chasing youth."
However, she finally gave in, "But I couldn't work anymore and I was the breadwinner. I needed to make money, put food on the table. So I had to find a way of working. I just thought, 'I can't work if I don't have hormones'."
Dealing with the symptoms on her own for nearly a year she finally started hormone replacement therapy (HRT) and says that it saved her life.
In the new Channel 4 show called Davina McCall: Sex, Myths and The Menopause the TV presenter will investigate the science that adds to our understanding of the menopause, as well as its impact on women's health.
The 60-minute one-off show will see her at her most honest, helping to dispel the shame and fear around hormone replacement therapy.
The programme will also look at the misinformation and lack of understanding that still sadly exists surrounding the menopause. Alongside Davina's experience will be the personal stories of other women from a variety of backgrounds, each of whom has lived through everything the menopause through at them.
Davina hopes it will help initiate a candid conversation on a subject that is all too often not spoken about.
Sarah is a freelance writer - writing across titles including Woman & Home, Fit & Well, Tech Radar and the BBC. Covering a variety of subjects, including the royals, celebrities and trends in beauty, fashion and wellness - her biggest passions are travel and fitness. She can normally be found trying out the latest fitness class or on a plane to an exotic destination (pandemic allowing) - or writing about either of them.