Pet hotel reviews wanted! And owners get to go along for the ride
Could you pet be the next travel journalist?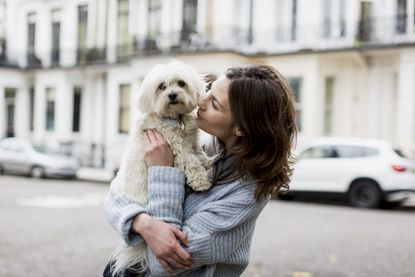 (Image credit: Getty Images/Westend61)
Do you love nothing better than lounging around with your four-legged friend?
Well, a company is looking for pets (and their owners) to for pet hotel reviews from all over the globe.
Hotels.com (opens in new tab) says it's recruiting a team of Creature Critics, who will be responsible for reviewing pet-friendly hotels (opens in new tab) around the world - with the most successful team winning 10 free nights at hotels of their choosing.
Sounds pretty dreamy, right?
Last year's winner - a chihuahua called Dolly Pawton - is on the judging panel, so be sure to check her out her social media for tips on how to go far in the competition.
Applicants must be able to meet three criteria: they must have a taste for hotel life, have tonnes of personality and, while pets of all species can apply, they must be able to fit into a hotel room.Anyone wanting to enter must post a picture of their furry friend along with the hashtag #CreatureCritic and then tag and follow @hotelsdotcom. Entrants have until 9th October to apply - so there's no time to lose!
The idea behind the brand's campaign is to highlight hotels that are comfortable for people and families, as well as pets
It looks like this opportunity has come at the right time, too. Research from Hotels.com found that 37 per cent of UK pet owners have increased feelings of stress about being separated from their pets, post-coronavirus.
Senior global brand communications manager at Hotels.com Emma Tagg says, "With lockdown making us clingier than ever, it's no surprise that no-one wants to leave their pet pal behind. At Hotels.com we want to make sure each pet-friendly hotel is up to scratch, which is why we launched the Pet Friendly category within our Loved By Guests awards.
"But the reality is we can't review all the hotels ourselves, and honestly - what do us humans know? We're ready for a red hot team of Creature Critics to take the lead, so pet owners, and pets, can rest assured that the hotels have been reviewed by the best."
Lizzie Thomson is a regular contributor to woman&home, and also contributes to Metro.co.uk, Ideal Home, Culture Trip, and Evening Standard, covering all things lifestyle.