How to choose a good eReader—and make the right purchase for you
Is a good eReader still a smart buy—and how do you choose the right one for you?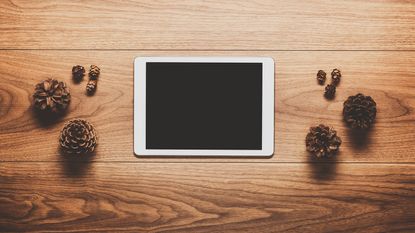 (Image credit: Getty)
Selecting the best eReader for you requires a little bit of thought, in order to make sure that the one you buy does exactly what you want/expect it to. With an eReader, you can download books and start reading them instantly - an obvious perk! But you need to consider a few things before selecting the one you want - is it lightweight enough? How much are you willing to spend? And where do you want to use it?
Plus, many of us think of the best Kindles when we imagine the best eReader, but Amazon isn't the only operator here - and a Kindle won't necessarily be the best device for you.
So here's how to choose the best eReader for you, and all the factors you should consider before taking the plunge.
5 things to consider to help you buy a good eReader
1. What kind of screen do you want?
Dedicated eReader devices use an E Ink display to show the contents of the book you're reading. Most eReaders' screens are 6in to 8in, which means they're slightly smaller than a paperback book, and most include a backlight, so you can still see the screen clearly in low light.
E Ink looks much more like paper than any laptop, tablet or phone screen does. It's also much kinder on your eyes, much less tiring to read and works for weeks between charges. It doesn't have a glass cover to reflect the daytime sun into your eyes, it isn't updating dozens of times a second (eReaders only update the screen when you turn the page or tap on a menu) and it doesn't have a bright backlight that dazzles you when it starts to get dark.
The downside to E Ink is that E Ink eReaders can only display black and shades of grey. If you want to read colourful graphic novels or books with lots of beautiful photography, they're not ideal.
2. Where are you going to use it?
A good eReader will suit your lifestyle - and work wherever you want to read it. If you're going to be reading at the beach, in the bath or next to the pool, you might want a waterproof eReader. Amazon's Kindle Oasis and its most recent Kindle Paperwhite can handle a quick dunk, as can the Kobo Libra H20 and Kobo Forma. In fact, the fact that eReaders can handler water is one of the main pro points in the classic - and ongoing - print books vs. eReaders debate.
However, some aren't so waterproof; the original Amazon Kindle for example. So make your purchase with that in mind - would it be helpful to have an eReader that can withstand some splashing? If so, make sure yours is waterproof. However, it's also worth bearing in mind that there are Kindle covers out there to help you protect your device from the elements!
3. What do you want to read?
We think this is more important than the hardware. Amazon is the market leader for the best ebook sales in the UK. It has a huge catalogue, which offers excellent daily and monthly deals – during lockdown we stuffed our Kindle with dozens of books for 99p apiece and those deals are still very impressive months later. You can also get many free ebooks too, if you have an Amazon Prime account, and if you install the Kindle app on your phone, computer or tablet, you can switch seamlessly from device to device with the app automatically keeping your place in the book you're reading.
What lets Amazon down is that its Kindles don't really like books from anywhere that isn't Amazon. It's possible to send books in .mobi format via email, so you can read them on a Kindle, but it's a faff and Amazon doesn't support the .epub format you'll find used extensively for free and public domain ebook libraries. Kobo's eReaders do, however. Finally, with tablets you can install one or more ebook reading apps and use whichever book sources you prefer.
4. What do you want to spend?
A good eReader needn't be too expensive, so bear in mind that you don't need to spend hundreds if you want one. If you want an E Ink eReader, Amazon Kindles range from £69.99 to £229.99 and are often discounted during big sales events. Kobo eReaders start at £89.99 for the Nia, rising to £239.99 for the Forma.
With tablets, Amazon Fire tablets range from £49.99 to £149.99. Good Android tablets, such as Samsung models, start at around £139.99 (bad ones are much cheaper, but they're a false economy), and Apple's iPad range starts at £329.
5. Should you consider a tablet instead?
Tablets don't have E Ink displays, so they're not brilliant for beach reading in that same way that a good eReader is. They don't last as long either, so a tablet will need daily recharging. However, they're much more flexible, their screens are much higher resolution, they run other apps – so, for example, you can listen to Spotify while you read, or check email or shop online – and they can display ebooks in full colour. There's also a bigger choice, so for example you can get a 7in tablet, a 10in one or one with a screen that's 12in or higher. That latter option is great for reading digital magazines in apps such as Readly.
Tablets don't necessarily mean iPads, as good as iPads are. Amazon's ultra-cheap Kindle Fire tablets are surprisingly good eReading devices and cost a lot less, and there are some nice Android tablets out there, too, for a fraction of what you'd pay for an Apple device.
Sign up to our free daily email for the latest royal and entertainment news, interesting opinion, expert advice on styling and beauty trends, and no-nonsense guides to the health and wellness questions you want answered.
Writer and broadcaster Carrie Marshall has been writing about all kinds of technology since 1998. Carrie's CV is a who's who of magazines, newspapers, websites and radio programs ranging from T3, Woman & Home, Techradar and MacFormat to the BBC, Sunday Post and People's Friend, and she offers straight-talking tech advice on BBC Radio Scotland every Monday. Carrie has also written thirteen non-fiction books and ghost-written two more, and she has also been the co-writer of seven books and a Radio 2 documentary series. Her memoir, Carrie Kills A Man, will be published in late 2022.