Over 100,000 shoppers love this ingenious plug-in security camera—and you can now buy three for under $50 during Amazon Prime Day
Score the Blink Mini 3-pack for 43% off this Amazon Prime Day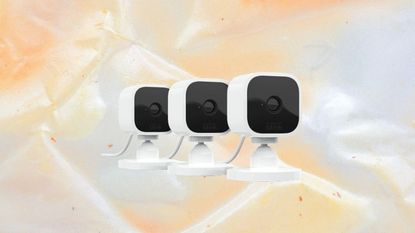 (Image credit: Future)
A happy home is one that's well protected, and the Blink Mini camera aims to help with easy-to-use safety features. What's more, the 3-pack bundle, regularly priced at $84.99, is now $49.99 during Amazon Prime Day.
Maintaining a stable household transcends kitchen organization, regular garbage disposal, and even the best food processors that expedite food prep. Unarguably, the most important element starts with a robust security system, designed to protect the entire family from harm's way and provide a sense of privacy. In fact, a recent report (opens in new tab) by the University of North Carolina (Department of Criminal Justice and Criminology) states that about 60% of convicted burglars have a "conscious intention to avoid homes with security systems."
Therefore, if there's one thing you plan to buy this Amazon Prime Day, make it the Blink Mini Camera. It may not be incredibly fancy per se, but it's low-maintenance, energy-efficient, and simple to install and use. Just to name a few, the Blink Mini boasts high-performing wireless cameras, 1080p HD video resolution, infrared night vision, solid storage space, and a compact, yet durable design.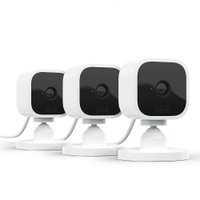 (opens in new tab)
Needless, the Blink Mini has amassed a sizable fandom of shoppers commending its design.
"SO...I rarely write reviews but was so amazed by this camera I wanted to let others know," wrote one reviewer who purchased and became dissatisfied with the performance of its competitors, including Ring indoor camera and Wyze smart home camera. The reviewer describes the experience with Blink Mini, sharing, "The setup was a breeze, up and running in 30 seconds. The app is responsive and user-friendly. My wifi is slow but it still loaded a 1080p HD quality view when I accessed it from my mobile app. My favorite feature is the night vision. All my previous cameras just showed a dark room or shadows but this camera shows a clear and crisp picture in pitch-black darkness." Obviously, the stressful saga comes with a happy ending: "Very pleased with this and you can't go wrong here. My 2-year indoor camera journey has come to an end here."
Others love the Blink Mini as a nimble baby monitor.
"I bought two of the Blink Mini Cameras to use as baby monitors. These were super easy to set up and the picture quality is great," wrote one reviewer. "I love that I now have all of my cameras on a single app. They have a great wide field of view and when positioned right, they pick up nearly all of an average-sized bedroom. The night vision is good. The audio is great and I was surprised how good the speaker is on the camera itself!'" In this past, this reviewer grappled with a camera that "was 10x harder to set up and didn't work 25% of the time."
And with that, we're willing to argue that the Blink Mini is a game-changer, case closed.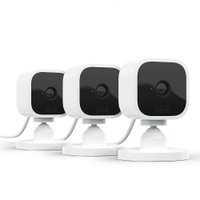 (opens in new tab)