Novelist Adele Parks on the unexpected joy of revisiting old photos during the pandemic—"a homage to times I'd taken for granted"
The Covid-19 lockdowns helped author Adele Parks take a trip down memory lane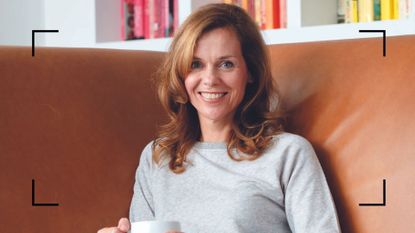 (Image credit: Adele Parks)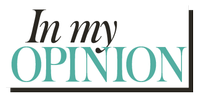 (opens in new tab)
Adele Parks is a multimillion-selling women's fiction author who has penned 21 novels. Her latest novel, Both of You, is out now and is arguably one of the best thriller books (opens in new tab) of 2021. Here, she reveals how the coronavirus pandemic caused her to reflect on her life and take a trip down memory lane.
There were few upsides to lockdown, but it's worth pausing to celebrate those that do exist. For me, it meant I could finally get round to those niggling jobs that my hurly-burly life had always prevented me from tackling—such as sorting out my photo albums.
I realized that during lockdown I could upload my digital pictures and order prints online. I think we all now appreciate the joy of a much-anticipated package coming through the post, don't we! And, because I had so much more time, I could really savor leafing through my older snaps, the ones that had languished in boxes for decades and had never made it to the elevated status of being lovingly put in an album.
I had no idea how unimaginably joyful it would be to stride down memory lane with these packets of photos. True, there were many subjects with their eyes closed, or out of focus or overexposed, and occasionally people were blurry because they'd moved just as the camera was clicked. But, despite all these distractions and flaws, these photos were perfect.
At a time when it was tricky to look forward with any certainty, I found it great comfort to look back. Reflection is not something I've ever devoted much time to. I write a novel a year, I have family, friends, support charities, and enjoy lots of hobbies. I've always been someone who asks, 'What's next?'. Now, I discovered that taking time to remember what has gone before is incredibly cheering and worthwhile.
It was a joy to recall brilliant holidays spent on beaches and busy theme parks when my son was younger, my husband's hair darker and my stomach firmer. Placing photos carefully in albums felt like a ritual, a homage to times that I'd perhaps taken for granted. I re-lived parties, significant birthdays, nights out, and trips to exciting cosmopolitan cities. In the past, I'd breezed over so many rich experiences, always too ready to dash onto the next thing. These memories underlined my good fortune.
YOU MIGHT ALSO LIKE
● Best Kindles to buy in 2021—which Amazon device is right for you and your reading preferences?
● Novelist Jane Fallon on why she's finally stopped worrying about what other people think
● The heartbreaking true story behind Celia Imrie's historical fiction debut, Orphans of the Storm
I was careful not to allow my gratitude to slip into anything like longing for the past. I didn't want to resent the curtailed present or—even worse—despair about the future. The past is gone and while it's always very tempting to romanticize it, I resisted doing so.
In this challenging period, I recalled other tricky times in my life, and I remembered that I'd got through them. My photo albums reminded me that I've survived a divorce and a period of being a single mum. In the past, I've lost dearly loved friends and family and overcome health problems. The thought 'even this will pass' kept coming to me, which was a huge comfort. I am resilient and my old photos showed me that.
I also found I could be kinder about myself than I had been when the images were taken. My response to seeing myself in a photo has always been self-criticism, but I could be more forgiving of the girl in these dated snaps. I didn't hone in on my funny hairstyles, my chubby babyface, or flat chest the way I most certainly did at the time. I looked back and felt a real affection for the naive, sometimes awkward, not fully-formed me. I now see that my clothes were fab, my baby fat cute, my crazy hairstyles fun. What I looked like was not that important, as I concentrated on what was happening in the photo and allowed happy memories to spark.
I've promised myself that from now on when someone takes a photo, I won't worry about wrinkles or unflattering angles. I'll simply appreciate the fact a special moment is being captured and immortalized. I'm so glad my hilarious 80s outfits were!
---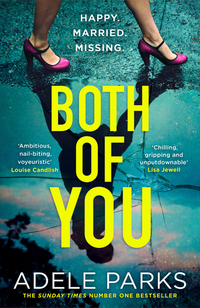 (opens in new tab)
Both of You by Adele Parks
Adele's latest novel explores the story of Leigh Fletcher and Kai Janssen. We meet two apparently happy women from very different worlds, who both disappear—seemingly into thin air. DC Clements is the man investigating the missing person cases, and while he knows these cases may not be related, he feels in his gut that these two women are somehow connected. He becomes determined to uncover the murky truth behind the disappearances—and what follows is a twist you won't see coming. A great novel for fans of Gillian Flynn's Gone Girl, or Paula Hawkins' A Slow Fire Burning (opens in new tab).
---
Helena is the Travel Editor for Woman & Home, Woman's Weekly, Woman, Woman's Own and Chat. As a journalist with 8 years' experience, she has also worked for titles including Stylist, The Evening Standard and Heat.

She is a keen traveller who loves nothing more than exploring a new country. Her dream trip is a safari. A fierce animal lover, she dreams of seeing some of the big five out in the wild. Her wish-list also includes India – to explore her husband's heritage more – as well as exploring more of America's stunning national parks.