Paula Hawkins on finding the confidence to write new thriller A Slow Fire Burning after 'painful' writing chapter
Paula Hawkins opens up about life after a staggeringly successful debut and the inspiration behind her latest novel, A Slow Fire Burning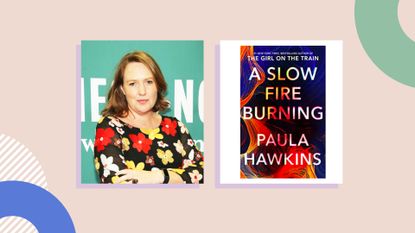 (Image credit: Future)
Each month we bring you the author of the book everybody is talking about, not only to inspire our guide of the best books of 2021, but also to pick writers' brains on what's on their own reading list.
---
To say that Paula Hawkins reinvigorated the domestic thriller is a valid claim. Global phenomenon The Girl on the Train—a dark insight into the breakdown of a marriage—sold a huge 23 million copies worldwide and was later turned into a hugely successful Hollywood film starring Emily Blunt.
It was the novel everybody was talking about, undoubtedly one of the best thrillers of 2015, if not the decade, and touted as the UK's answer to Gillian Flynn's Gone Girl.
Paula Hawkins now returns with a new work of fiction, A Slow Fire Burning, tentatively by her own admission. Paula's second novel, Into The Water, a mother-daughter ghost story full of twists and turns, didn't have the same impact in terms of book sales—a common occurrence when an author makes such an impact with a debut. Paula revealed that "reading the reviews [of Into The Water] was painful. It's hard after you've had huge success, as it makes you anxious." But, could A Slow Fire Burning be Paula's greatest hit yet?
The premise is certainly there, with the author exploring the same shadowy parts of domestic life that make for a chilling read that feels all too close to home. The plot centers around how far people will go when put in extreme circumstances, again with a complex female character taking the lead. We meet Laura, a woman who has been judged most of her life, which is all too evident when she finds herself in the wrong place at the wrong time—with devastating consequences.
We quizzed Paula on the inspiration behind A Slow Fire Burning, bouncing back from bad reviews, and how the darkest of human emotions inspires her work—plus what her own personal book recommendations are. Paula, over to you...
---
I had been thinking about her for a while—a woman who has disinhibition (basically, saying or doing something without thinking about the result)—but I wasn't sure what to do with her or what story she'd fit into.
I have a flat near Regent's Canal in London, and most of the boats are beautiful, but every now and again you come across one that is sinking into the murky water, and it struck me that there could be anything in there—even a body. It's in the heart of London, surrounded by posh houses, and there is plenty of council housing too—so many different characters.
There was lots of writing and rewriting with A Slow Fire Burning—making sure all those arcs crossed over. Unfurling is probably a good way to describe it. It wasn't a simple linear plot like with The Girl on the Train. I knew where that was going from the start.
YOU MIGHT ALSO LIKE
What do normal people do in extreme circumstances or when they're in stress or the throes of grief? They're the stories I'm interested in.
We can't imagine ourselves doing awful things, but when you think about what may have led to that point, you start to think, maybe I would do something extreme. People do extraordinary things, but we don't always have context for their actions. We think, 'oh, that person's awful or evil,' but maybe we should consider what has brought them to that point.
A friend told me a story about a woman she knew who'd had an accident when she was a teenager. She struggled after that with disinhibition, it made her behave in ways she hadn't before, and it made her very vulnerable. She's attractive and became flirtatious—inappropriately so—she had no filter at all. I started to think about that. What if something happened to someone as a child, and they have to cope with judgment from people who don't get why they are the way they are.
Not everyone can, and not everyone does. It affects me when I write about some of these issues, but I'm fascinated by the way people do their best to recover—some forgive, some seek revenge. I often wonder which way I would go. But, this is also a book about love and how far you go for the ones you love.
I wanted to include a storyline about someone who was accused of stealing a story. When does a story belong to someone, when does an idea belong to someone, when is it OK to take something, and when is it not? I was also having a bit of fun—literary writers writing thrillers. I like books about books. It's just where my head was, at the time.
Reading the reviews was painful. When I started writing this novel [A Slow Fire Burning], I was less confident. I had been touring so much I hadn't had time to sit still. But then I settled in one place and, of course, the pandemic forced us all to stay put so I felt in a better place. I had time to breathe with this book. It's hard after you've had huge success, as it makes you anxious.
The Girl on the Train was published in 2015, then the film came out in 2016 and Into the Water was published in 2017—all that time I was traveling, touring, and writing. It was wonderful but stressful.
---
Paula Hawkins books in order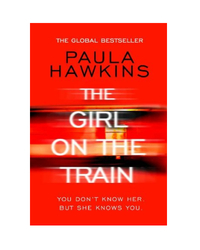 The Girl On The Train, 2015
Paula Hawkin's first novel tells the story of Rachel, a young woman who catches the same train to and from London each day, peering into the windows of the houses, wishing her life was as idyllic as their inhabitants. There is one young couple in particular who Rachel becomes fixated on—but all is not as it seems in suburbia.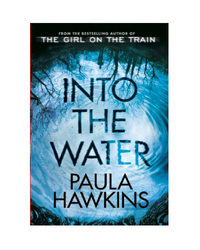 Into The Water, 2017
Into The Water again explores domestic life through the thriller lens, but this time focuses on a mother-daughter relationship. When a single mother is found dead in the river running through a town, her daughter is forced to live with a mysterious aunt who has her own dark secrets.
The publisher commissioned me to write a book and gave me the character and a story arc. It didn't set the world alight, but it was useful for me, as I'd always wanted to write fiction. It was supposed to be funny and romantic, but it wasn't my thing at all. I did four of them, but they kept getting darker and darker—not what the publisher was looking for.
I always find it jarring if I read something and think, 'people wouldn't say that'. You need a nice rhythm in the way people speak to each other. It's as important as plot and description.
I'm not a very lyrical writer, but you get a sense of who the character is from my dialogue. I'd like to write for screen one day, but it's not what I think about when writing a novel.
It's gone in different directions and is developing in interesting ways. There were a lot of similar books, but now we are taking it out of the nasty marriage domain. It's good to see the genre develop.
---
Paula's top three thrillers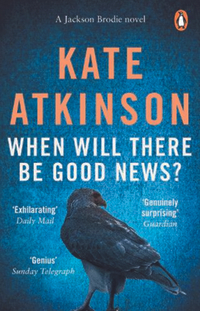 When will there be good news? Kate Atkinson
This is a simply wonderful, complex look at violence against women. It's moving and sad, and just one of the books that I reread, if not simply to marvel at her great writing and how clever she is.
Read it because... It's an incredibly clever book and is beautifully plotted, just like all of Kate Atkinson's books.
A line we love... "She was wearing an aggressive three-piece outfit that was probably very expensive but had the kind of pattern you would get if you cut up the flags of several obscure countries and then gave them to a blind pigeon to stick back together again."
---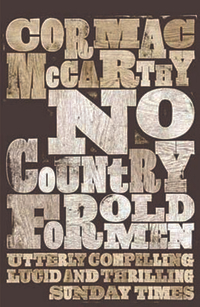 No Country for Old Men, Cormac McCarthy
I think everyone should read this book, just because of his great
writing—and he's so smart. At the sentence level, it's
magnificent, but it's also a very insightful portrait of America at
a particular time, with an old man looking back at things going wrong.
Read it because... It's extremely powerful.
A line we love... "If the rule you followed brought you to this, of what use was the rule?"
---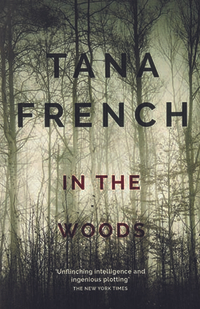 In the Woods, Tana French
Tana's first Dublin murder novel—I think her first novel is a police procedural. It's not my usual thing, but the characterization is superb. There's a fascinating relationship between the central characters, and it will break your heart. It's just a brilliant book!
Read it because... It's a great mystery
A line we love... "What I am telling you, before you begin my story, is this—two things: I crave truth. And I lie."
---
Sign up to our free daily email for the latest royal and entertainment news, interesting opinion, expert advice on styling and beauty trends, and no-nonsense guides to the health and wellness questions you want answered.
Lauren is the former Deputy Digital Editor at woman&home and became a journalist mainly because she enjoys being nosy. With a background in features journalism, Lauren worked on the woman&home brand for four years before going freelance. Before woman&home Lauren worked across a variety of women's lifestyle titles, including GoodTo, Woman's Own, and Woman magazine.