KitchenAid Artisan K400 Blender review
Sturdy, solid and ready for anything we take a closer look at how the KitchenAid model rates against the best blenders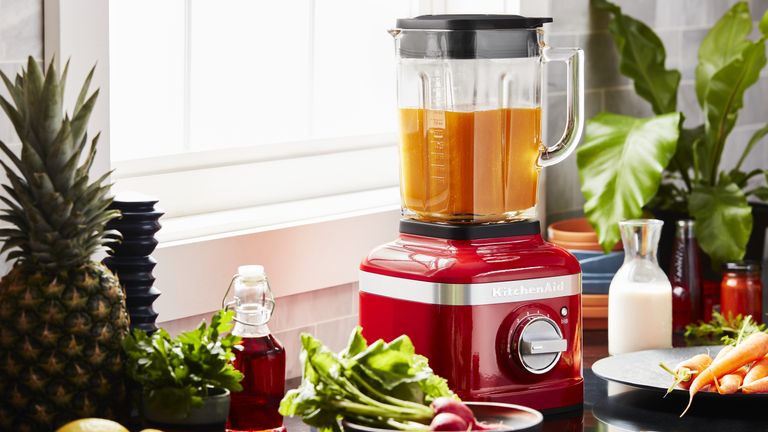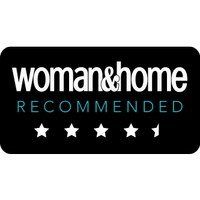 (Image credit: KitchenAid)
Woman & Home Verdict
Iconic looks combine with preset programmes and flexible speeds in the KitchenAid Artisan K400 Blender
Reasons to buy
+

Suitable for hot liquids

+

Range of 11 colours

+

Optional accessories for the base
KitchenAid might be known for its stand mixers, but there's every reason for the brand to be renowned for its blenders too. A case in point is the KitchenAid Artisan K400 Blender, which combines the retro-style curves and glossy colour with the performance and functionality that's synonymous with KitchenAid. What's particularly smart is this blender's adaptability; it offers variable speeds (handy for keen cooks who are picky about texture) alongside automatic programmes (great for those who prefer the machine to handle blending for them). Should you want your blender to do more than simply blend, the base works with other accessories – such as small-batch jars, a citrus press or personal blending cups – which certainly helps it stand out among the best blenders on sale right now.
At around £279, while it's still something of an investment appliance, the Artisan K400 isn't the priciest in our best blenders round-up. You can find it at retailers such as John Lewis , although they may not stock all the colours available – for the full selection you'll have to head to KitchenAid's online shop.
Want more blender reviews? Read our in-depth reviews of the NutriBullet Combo and Vitamix Ascent A2300i blenders here.
KitchenAid Artisan K400 Blender design
This is one blender you'll definitely want to make room for on the worktop. Unlike others that tend to be purely functional (in aesthetics, as well as on the inside), the Kitchenaid K400 puts style front and centre with a tactile metal control dial, signature KitchenAid styling and a gently rounded button for starting and stopping the blender. Its individual parts have been designed thoughtfully too, with carry handle notches at either side of the base, a drop-on jug that requires no twisting in, a push-on leak-proof lid with a neat lip to help pull it off, and a sturdy 1.4-litre glass jug with a notch at the bottom for a snug fit. Inside, three angled blades, plus a flat one, do an excellent job of tackling even the toughest of ingredients, such as seeds and nuts.
Perhaps the only place where this machine's design could do better is with a more versatile cable; there's only about 80cm of flex, meaning you'll need to keep it near a plug socket, and there's no cable tidy to keep it neat when not in use.
KitchenAid Artisan K400 Blender functionality
It's not just five speeds and three automatic programmes that make the KitchenAid Artisan K400 one of the best blenders you can buy, it's also how these functions actually work (and what this, in turn, brings to the table). For example, each has a soft-start feature to reduce the splatter that comes from a sudden burst of power.
The motor also adapts to the contents to maintain optimal speed for blending, making it one of the best blenders for smoothies. The programmes themselves are fairly drinks-led – ice crush, icy drink and smoothie – leaving the speeds to do the heavy lifting of blitzing soups, sauces, doughs and frozen desserts. There's also a pulse, which is ideal for chopping, and a self-cleaning programme that whisks away food debris in 45 seconds.
Performance of the KitchenAid Artisan K400 Blender
One thing the KitchenAid Artisan K400 Blender isn't short on is power – the 1.5hp motor (around 1200W) ensures that. It wasn't all that surprising then that the smoothie programme was pretty noisy. The resulting drink was foamy, but there wasn't a trace of any residue, grit or flecks of spinach. The ice programme was equally efficient; while it was set to run for 30 seconds, we stopped it halfway through as the cubes had already been turned into even snow that was perfect for cocktails. Our soup, blended using the variable speed, turned from a chunky mixture into a smooth purée in about 30 seconds.
Weighing up the KitchenAid Artisan K400 Blender
At a combined weight of 6.62kg, the base unit and glass jug are fairly heavy. While this means that the blender stays steady on the worktop when in use, it's probably best to find a spot for it to live permanently. Pouring from the glass jug can also be a challenge, especially when it's full, so it might be worth buying the compatible 1.6-litre plastic jug for everyday tasks and keeping the glass one for hot liquids.
Cleaning the KitchenAid Artisan K400 Blender
Wondering how to clean a blender? The jug's weight meant cleaning it thoroughly by hand was tricky so the self-cleaning programme really does come into its own. The parts are dishwasher safe, too, but seeing as this handy machine is sure to get lots of use, the self-cleaning programme may prove to be a favourite method.
KitchenAid Artisan K400 Blender warranty
This blender's obvious build quality and durability is backed up by a five-year guarantee on the whole machine, which is great for a little extra peace of mind.
Summing up...the KitchenAid Artisan K400 Blender
The KitchenAid Artisan K400 Blender does a great job of catering for a variety of needs. In testing its performance was faultless, it was easy to use as well as being easy on the eye. Plus, for a premium machine, the price point feels reasonable. The only sticking points for some will be its weight – pouring steadily from a heavy jug can be a challenge – and overall capacity, which didn't match up to comparable machines that offer bigger pitchers. However, if you're looking for an attractive all-rounder this ticks the boxes.