Emma Original mattress review—does the popular mattress live up to the hype?
In our Emma Original mattress review, our tester takes a look at the firmness, comfort, and value-for-money of the popular sleeping product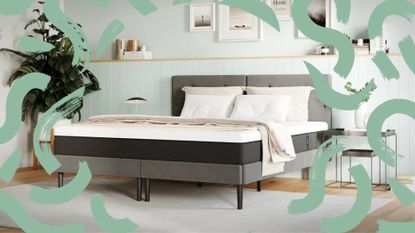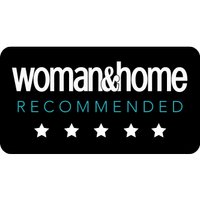 (Image credit: Emma )
The original, and arguably the best, Emma mattress—anyone seeking memory foam with medium-firm support will love this award-winning design. A well-priced crowd-pleaser, it suits all sleeping positions—even fidgety front sleepers.
Reasons to buy
+

Zoned support

+

Temperature control

+

Washable cover

+

Good for all sleeping positions

+

Great motion transfer
Why you can trust Woman & Home Our expert reviewers spend hours testing and comparing products and services so you can choose the best for you. Find out more about how we test.
One of the first on the 'bed-in-a-box' mattress scene, Emma has established a well-deserved reputation for delivering an exceptionally good night's sleep. We tried out the product ourselves to bring you a candid Emma Original Mattress review—with no detail spared.
Since its inception in 2015, the Emma Original mattress has picked up an impressive collection of industry awards alongside a committed fanbase who rave about its sleep-transforming powers. We tested the Emma Original for two weeks in August, which resulted in the mattress making it into our best mattress guide. Our focus was on breathability, motion transfer, and overall comfort and of course, we also noted how it performed in different positions and how easy it was to order, unpack and manoeuvre.
The Emma Original is an all-foam mattress, which means it has no springs—if you want something with more bounce, try the Emma Hybrid. It arrived in an impressively compact box, which is genius for getting it up the stairs. Once unrolled, the Emma quickly expands up to its 25cm depth. The instructions specify set up takes 'only a few hours'—but to put that into context ours was ready to sleep on within two hours.
WHAT'S THE EMMA ORIGINAL LIKE TO SLEEP ON?
Our tester tried out the Emma Original in a fairly muggy fortnight in August—not heat-wave material—but still pretty warm. One of the first things they noticed was how coolly they slept, even in such warm weather. With a 4.5 tog summer duvet and the window open, the bed felt cozy but not overheated. Best of all, there was no sweat-induced awakening at 3am.
To judge how the mattress responds to motion transfer, our tester had their partner get in and out of bed, and roll around a few times, and try plenty of sleeping positions, with exaggerated effort. Despite all efforts to bounce the 'sleeping' bedfellow right out of the bed, the Emma Original remained stoically solid, meaning you shouldn't feel a thing if your partner moves in the night. If you have a wriggly sleep partner, an all-foam mattress is generally superior on this front, due to the lack of springs, and the Emma Original performed well. It was also easy to move around on the Emma Original. No getting wedged in one position, and we didn't experience the sensation of lying on shallow quicksand, as is sometimes the case with all-foam mattresses.
SPECIFICATIONS
● RRP: From $649/£449
● Sizes: US: Twin, Twin XL, Full, Queen, California King, and King. UK: Single, Double, and King, plus Small Double and Super King
● Filling: Foam
● Sleeping position: Sleeps all
● Comfort: Medium
● Trial period: 200 nights
● Guarantee: 10-year
Next came the weight test, which checks the evenness of support across the entire surface of the mattress. Even support means the full surface of the mattress has the same comfort levels—useful if you can only fit a double in your bedroom. The test involved placing a 56lb weight onto the middle and edge of the mattress. On the edge, it sank by little more than 7cm, and in the middle, it tipped to nearly 8cm. The reasonably close measurements are good news and indicate maximum usable surface. Another tick for the Emma Original. Note that 7-8cm is reasonably firm in general. We've tested a fair few mattresses that sank down to 9cm or more.
On support, we found the Emma Original again delivered the goods. On our sides, the zoned support was especially noticeable. Our hips and shoulders sank sufficiently to promote straight spine alignment, which is the dream scenario for pressure relief and alleviating joint and lower back pain. Back sleepers should also find the Emma Original a good bet, and again the zoned support works well in this position. Front sleepers might find it a little too firm but switching to a flatter pillow made front sleeping more comfortable.
WHAT DOES THE EMMA MATTRESS SMELL LIKE?
The best news is that it did not smell! Off-gassing is a common complaint with foam-based products, but the Emma Original got a big tick for not assaulting our nostrils. After our tester set up the mattress and left it for a few hours, on entering the room again there was no unpleasant odour—in fact, the scent was quite fresh. This is a real plus in the foam mattress world, as, despite the increased comfort levels, off-gassing can be a real drawback to this type of mattress.
HOW FIRM IS THE EMMA ORIGINAL MATTRESS?
The official rating is Medium but, while this mattress is nowhere near Hard, we found it on the firm side of Medium. To give a more balanced assessment of the firmness rating, we invited three males and three females, ranging from 10-17 stone, to have a lie-down. As anticipated, they agreed in the main, and only our heaviest tester rated it closer to medium than firm.
The take-home here is that the lighter you are, the firmer you are likely to experience the Emma Original. However, the good news is that if you do find it too hard, or too soft, you can give Emma a call and request a free comfort layer (firm or soft) to adjust accordingly. And if that doesn't work send it back, within 200 nights, and receive a full refund.
WHAT DO YOU GET FOR YOUR MONEY?
Prices range from $649-$1,299/£449-£899, and for that, you get a 200-night sleep trial, no questions asked 10-year warranty, and free delivery, usually within 1-3 working days, which is really great value.
We've broken down the pricing to see what you'd need to pay for each size mattress:
US Twin/UK Single mattress: $649/£499
US Twin XL/UK Small Double mattress: $699/£639
US Full/UK Double mattress: $899/$699
US King/UK King: $1,299/£799
US California King/UK Super King: $1,299/$899
There is also a 0% interest option to pay in installments if you don't have the funds for the full payment right now. It's well worth signing up to Emma's newsletter for first dibs on upcoming sales and discount codes too, which can be as much as 40%. You can also see our guide to the best Emma mattress sales, too, which is updated regularly with the latest deals.
WHAT IS THE EMMA ORIGINAL MATTRESS MADE OF?
The Emma Original sports three layers of foam, beneath a breathable, removable top cover (that can be washed at 60 degrees, which will prevent all manner of unmentionable stains so you won't need to learn how to clean a mattress). The top foam layer is an aerated memory foam (3cm thick) they call Airgocell, which has open-cells to promote good air flow and overall coolness. This is the layer that provides a little softness and bounce. Without it you'd sink—maybe not like a stone—but enough to make it harder to turn.
The pressure-relieving visco-elastic memory foam layer (2cm thick) is next. It has a slower response to pressure so essentially provides your support. The base layer (19cm thick), dubbed the 'Supportive Cold Foam', is zoned for optimum weight distribution, which essentially means that it is shaped to support the spine and reduces motion transfer. We tried sleeping on our sides, back, and front and can honestly say we felt well supported and comfortable in each position.
Airflow and temperature control are at the heart of Emma Original's construction, with every layer featuring some clever way to stop you sweating profusely at night. Apparently, a team of scientists at the Emma Sleep Lab performed all manner of alchemy to make this happen—all you really need to know is that it works.
WHAT DID WE NOT LIKE?
We are struggling to think of anything we didn't like about the Emma Original, except perhaps that it doesn't have the bounce of a mattress with springs, which takes a little getting used to.
Firmness is dependent on body weight, but overall, the Emma Original offers a comfortable night's sleep—which is only enhanced by the option of an optional comfort layer to dial down or boost the firmness depending on your preference and weight.
WHO IS THE EMMA ORIGINAL BEST FOR?
While it's simply not possible to please everyone, this mattress is aimed at the majority—a wide range of weights and heights, as well as ages. In general, it's a good mattress for most, if not all, sleeping positions—and is absolutely worth your money if you're looking for a quality mattress.
However, to be really specific, it is probably best suited to people who love foam mattresses and are looking for something in between a super-firm mattress and a soft mattress, as well as those who feel hot at night and want a memory foam mattress that will keep them cool. For women suffering from menopause hot flushes and night sweats, this mattress is a great option.
IS THE EMMA ORIGINAL WORTH IT?
Yes, we would have been more than happy to keep the Emma Original in our lives for longer. The price is competitive for the bed-in-the-box sector, too, and represents great value for money. The Emma Original is designed to suit all manner of body shapes, weights (it's aimed at between 50-130kg), and sleeping positions and we can vouch it worked great for us. We were also inordinately pleased to discover it has handles, one of the few bed-in-a-box mattresses with this simple feature, which meant it was way easier to move about. Saying that, it doesn't need to be flipped or turned, so those handles are only really required during the first installation, or if moving the bed to redecorate for example.
WHAT DO ONLINE SHOPPERS THINK?
There is a lot of love for the Emma Original online, with countless 5* and Excellent rated reviews popping up online. The majority of reviews from Emma customers found the Original mattress as comfortable, breathable, and all-around fabulous as we did. An impressive number of reviewers report the Emma Original has completely transformed their sleep, while others rave about how it has helped with Sciatica, back pain, and tired muscles in general, with 125 reviewers rating it an average of 4.8 out of 5. Over at TrustPilot, the enthusiasm remains high for the Emma brand (not this specific mattress), which is rated Excellent across the board.
WHAT IS ORDERING AND DELIVERY LIKE?
This is all pretty standard and straightforward. Order online and delivery is free within one-three working days via DPD or UPS, which offer their own tracking systems and time slots that are helpful if you need to pop out briefly. Delivery is currently no-contact for Covid safety and Key Workers can also apply for a generous 40% discount. You will need to stump up $48/£35 for Saturday delivery. Emma doesn't currently deliver to the Channel Islands or Ireland.
An interiors journalist for more than 20 years, Linda Clayton has worked on a wide array of consumer titles, including Homes & Gardens, Livingetc, Country Homes & Interiors and Real Homes.
She graduated from Cardiff's esteemed School of Journalism, Media and Cultural Studies with a First Class degree and Postgraduate Diploma in Magazine Journalism.