Kobo Clara HD review: our take on the value-for-money eReader
A solid, value-for-money eReader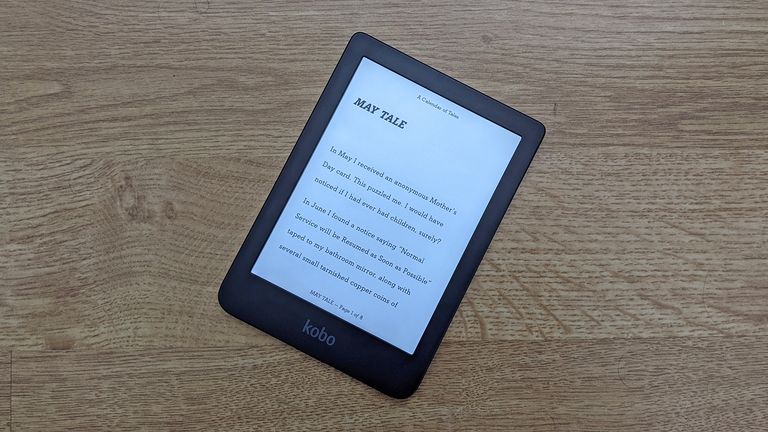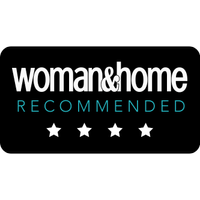 (Image credit: Kobo)
Woman & Home Verdict
If you're looking for an affordable eReader with a few smart touches, then the Kobo Clara HD should be somewhere on your shortlist. While it's not perfect, the razor-sharp screen, long battery life and multitude of customisation options make it a very appealing choice.
Reasons to buy
+

Excellent 6-inch display

+

Smooth reading experience

+

Broad file format support
Reasons to avoid
-

Only one choice of colour

-

No waterproofing

-

Uses older microUSB port
An Amazon Kindle isn't your only choice when it comes to a top-quality eReader device: Kobo has four very stylish options to pick from, and at £109.99 the Clara HD is perhaps the best one of the lot when it comes to value for money.
In terms of other models in the Kobo range, it's up against the entry-level £89.99 Kobo Nia, as well as two models with bigger screens and physical buttons for page turning: the £149.99 Libra H20 and the £239.99 Kobo Forma.
As for the best eReaders and Kindles, the Clara HD goes pretty much head to head against the £129.99 Kindle Paperwhite model. As you'll find from our Kobo Clara HD review, this eReader more than holds its own against the competition, whether that's from Amazon or anyone else.
Kobo Clara HD review: design
Compared to the Kobo Libra H20 and Kobo Nia, It's hard to fault the design of the Kobo Clara HD: it's a compact, well-built, lightweight gadget that's easy to use with one hand or two. It's all black plastic, with a nicely textured back, and a 6-inch screen that's easy to read in any lighting (the backlighting controls help with this). You can buy (more expensive) eReaders with physical buttons at the side for turning pages, which you may prefer – we're happy just to tap the sides of the display and save on the extra bulk.
What you don't get with the Kobo Clara HD is any choice of colors – it's black all the way. If you want a different shade you need to buy one of the £24.99 SleepCover covers, which come in red and blue as well as black (and double as stands). We're not sure many people will see the limited color choice as a dealbreaker for this eReader, but it's perhaps worth pointing out that the Kindle Paperwhite comes in four different shades.
In terms of finish and weight, Kobo has got this just right. It tips the scales at just 166 grams or 5.9 ounces, and that makes it barely noticeable when you're carrying it around, either in your hand or a bag. At the same time it's a sturdy gadget, with very little in the way of flex if you try and bend it.
There are a couple of downsides to point out: the Kobo Clara HD isn't waterproof, so you need to be careful about dropping it into pools and ponds, and it uses the older microUSB connector for charging. That last point isn't a huge deal, and a charging cable is included, but with phones, tablets and laptops now mostly using USB-C it means another cable to keep track of.
Kobo Clara HD review: specs
Besides the 6-inch screen, perhaps the most important spec when it comes to the Kobo Clara HD is the amount of storage you get: 8GB. Other eReaders can beat that, but as it's enough for around 6,000 e-books, it's not really a concern – unless you're heading off on a really long vacation with no access to Wi-Fi, the 8GB that the Clara HD gives you is going to be more than enough space.
For a price, Amazon lets you buy Kindle eReaders with 4G connectivity, which means you can download and sync e-books while you're away from a wireless internet connection. There's no such option on the Clara HD, but again we don't think it's a huge problem: you can of course read books offline, it's just that buying and downloading new ones will need a home, office or hotel Wi-Fi network.
Kobo promises weeks of battery life on the Clara HD, though it's hard to be precise – it depends on what brightness level the screen is set to and how quickly you read (and so how often the pages are refreshing). What we can tell you is that spending a couple of hours reading only knocks the battery percentage down by one or two points, so that estimate of several weeks seems to be accurate.
There's no Bluetooth connectivity on the Clara HD, which means no attaching headphones and listening to audiobooks – it's a format that the eReader doesn't support. If you want to be able to listen to your digital titles as well as reading through them, then you'll need to invest in a different brand (some older Kobo models supported audiobooks, but none of the current range do).
Kobo Clara HD review: reading
We can say with confidence that the reading experience on the Kobo Clara HD is a superb one – text really stands out on the screen, with its 300 pixels-per-inch resolution. It's not quite as good as looking at an actual printed page, but it's getting close, and of course with a digital eReader like this you can adjust the brightness and contrast of the words on screen to suit the environment you're in. Time to invest in the best books of 2021, best non-fiction books, and more.
You've got two sliders to use when it comes to controlling the display: brightness and natural light. The second one adjusts the warmth or the temperature of the screen, which means you can switch to a warm glow late at night, and in fact this can be enabled at a specific time in the evening if you prefer. It's one of the stand-out features of the Clara HD, and it means the reading experience is equally pleasurable whether you're on the beach in bright sunshine or in the bath with nothing but candlelight for illumination.
The software that runs on board the Kobo Clara HD is impressive too, telling you exactly how far through an e-book you are, how much reading time you've got left, and plenty more besides. If you go to the Activity screen inside your account, you can stats covering how much reading you've done on your eReader, how close you are to getting all the way through your e-book library, and even your average reading speed.
There are over five million titles to choose from on the Kobo Store, and Kobo devices actually support more formats than the Amazon Kindles (though Amazon's own proprietary format won't work on the Clara HD). Kobo makes apps for smartphones and tablets too, in case you want to pick up your reading on a different device for a while.
Kobo Clara HD review: verdict
For the price you're paying, the Kobo Clara HD leaves a very good impression. Its design isn't as premium as some other eReaders on the market, but it's a lightweight and well-built device, and one that's comfortable to hold (with one hand or two). Pick one of these up and we don't think you're going to be disappointed.
The screen and the reading experience are definite highlights – text is crisp and perfectly legible in all lighting conditions, and as we've mentioned you can adjust the brightness and screen temperature as required. Add in the ability to choose from multiple font types and sizes, plus a variety of justification options, and it's a combination of hardware and software that we really like.
While we think this might be the best eReader for some of you, it's not quite the perfect device for everyone. The absence of waterproofing, the use of the older microUSB port, the fact that the display isn't flush to the bezels, and the lack of different colour options mean some people will want to look elsewhere – though you'll typically have to pay more too, to get all of those features.
The Kobo Store can't match the Amazon equivalent in terms of sheer breadth, but you should still be able to find just about everything you need – and remember that the Kobo devices are better at handling a variety of different file formats, so if there are comic books and graphic novels you want to read, then these can be easily handled too.