The Ariat Women's Skyline Mid GTX review: Are these the ultimate buy for cold, wet walks?
The Ariat Women's Skyline Mid GTX hiking boots will keep feet feeling warm and supported, whatever the terrain.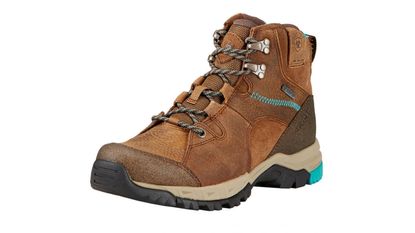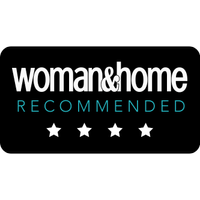 (Image credit: Ariat)
They may feel chunky at first, but these take the chill out of winter.
Reasons to buy
+

Waterproof

+

Stylish

+

Good heel support

+
Reasons to avoid
-

Not breathable

-

Not vegan-friendly

-
Why you can trust Woman & Home Our expert reviewers spend hours testing and comparing products and services so you can choose the best for you. Find out more about how we test.
Looking for a new pair of walking boots? The Ariat Women's Skyline Mid GTX – which have been designed to keep out the elements – could be for you.
How to be sure? We've put a pair through its paces from the moment they were unboxed, so you can see if you decide if they are the best women's walking shoes (opens in new tab) for you and worth the investment.
Ariat Women's Skyline Mid GTX specifications
Size range: UK 3-8.5
Weight: 539g
Sole: Rubber
Upper: Leather
Waterproof: Yes
Who will the Ariat Women's Skyline Mid GTX suit?
The Ariat Women's Skyline Mid GTX will best suit someone holidaying in the Norwegian fjords or working outside in chilly conditions.
What are the Ariat Women's Skyline Mid GTX like to wear?
Although these are not the easiest waterproof walking boots to put on, once your feet are in position they do feel very supported. Both the tongue and ankle area are very cushioned, which keeps your heels in place. The midsole is comfortable, with just the right amount of bounce to help take pressure off your joints. However, despite the comfort, these are relatively big (although not heavy), so you are definitely aware that you are wearing them.
My one complaint was that the laces are quite long (especially as I loosened them even further to give my feet more space). There is nowhere to tuck them out of the way, and if you push them behind the tongue, it ruins the look of the boot slightly.
Plus, while I didn't need to break in these shoes, due to the fact they are made from leather, they were a bit stiff at first so some of the best walking socks wouldn't go amiss, but I soon found this softened. By the third time I wore them, I already noticed a big difference.
The Ariat Women's Skyline Mid GTX design
The Ariat Women's Skyline Mid GTX walking boots are a modern twist on a classic boot. The traditional brown leather style is given a much-needed style boost with turquoise detailing on the heel and across the ankle. They are stylish and timeless, but there is no denying they are a walking boot.
The versatility of the Ariat Women's Skyline Mid GTX
The Ariat Women's Skyline Mid GTX walking boots are versatile, but probably best suited for hiking rather than just walking the dog. This is because, at 539g, they did feel quite chunky despite not being ultra-heavy for a walking boot. In fact, a fellow walker did remark about how much of a stomping noise they made at one point!
However, these are waterproof (a fact Ariat is so proud of they even have the word "waterproof" written down one side). Therefore, these are incredibly versatile boots, especially during winter, when they will keep feet feeling warm even in harsh weather.
(opens in new tab)
Sizing and comfort of the Ariat Women's Skyline Mid GTX
I tried a UK size five sample of the Ariat Women's Skyline Mid GTX walking boots. The first thing I noticed was the fit did feel quite snug, so getting my feet into the boots took a bit of time. If you are used to wearing your walking boots with thick socks, then you may want to go up a size, as there is no room to do that. I wore my pair on several different occasions with thin socks and these boots didn't rub against my skin at all.
While these walking boots are comfortable to wear, I found my feet were quite restricted. I felt the toe box could have benefited from being slightly larger – I have quite wide feet and I may have needed a larger size because of it. This is because they are well padded everywhere (even on the top), so my feet felt quite packed in. You can loosen the laces to give yourself more space, which I had to do a couple of times. After wearing them, my feet were hot and my socks were covered in sweat. These boots are not very breathable.
How well do the Ariat Women's Skyline Mid GTX grip?
These gripped really well, on both wet and dry surfaces, thanks to the multi-directional traction. In fact, I found I was walking on inclines and slanted pathways to move out of the way of passers-by without even thinking about it. The heel stabilisers definitely helped me feel more in control – they did the hard work so I didn't have to think about it.
After trialling, the sole still looked brand new and I expect they would take quite a while to wear down.
How do the Ariat Women's Skyline Mid GTX rate online?
Overall, reviews for the Ariat Women's Skyline Mid GTX walking boots are good, with many users rating the stability, arch support and comfort they offer. They rate highly when it comes to use in the snow. However, a few people have mentioned online that these boots are not fully waterproof in downpours and that they have started to fall apart after wearing them for a much longer duration.
Are the Ariat Women's Skyline Mid GTX worth buying?
If you work outdoors a lot or are often in cold conditions, then these are definitely worth buying, as your joints will be supported and your feet will stay warm.
Faye M Smith is an award-winning journalist with over 15 years experience in the magazine industry. Her continued work in the area of natural health won her the coveted title of the Health Food Manufacturers' Association (HFMA) Journalist of the Year Award 2021. Currently Health Editor across several brands including woman&home, Woman and Woman's Own, Faye specialises in writing about mental health, the menopause, and sex and relationships.