The best weighted blanket sales and deals to shop right now
Our top picks of the best weighted blanket sales—from plush throws to cooling blankets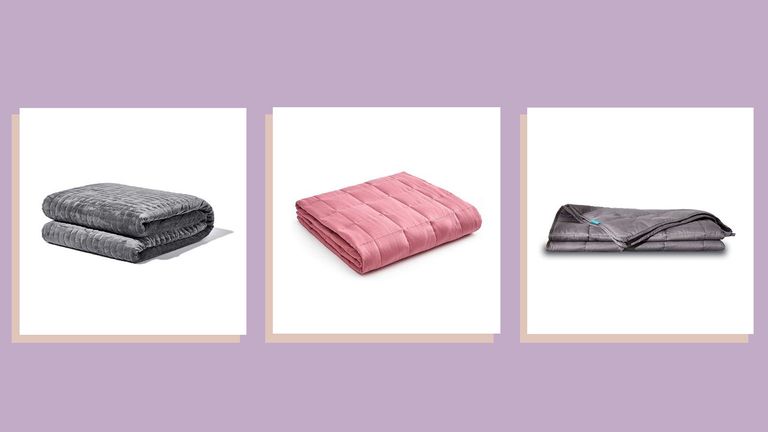 (Image credit: Future)
The best-weighted blankets will help you relax at night, sleep soundly and wake up feeling well-rested. To help you bag a bargain, we've rounded up the best weighted blanket sales.
Along with the best pillow and the best mattress, weighted blankets have become a bedtime must-have for serial tosser-and-turners. And, unlike your traditional fleece throw, they're scientifically proven to aid sleep and reduce stress. Weighted blankets contain weighted balls or pellets. The average cost is between $100 and $300 across sizes. Some models vary, depending on the select weight. But generally, you won't find a quality weighted blanket over $300.
As the general rule of thumb, a weighted blanket should weigh approximately 10% of your body weight—however, anything between 5% and 12% is acceptable. For example, if you're 150 pounds, you'll want a 15-pound weighted blanket. Ultimately, this range guarantees optimal comfort and a free range of movement. Weighted blanket sales are easy to come by—you just need to know the hot spots. That's where our deals edit comes in, presenting bargains that won't weigh you (or your wallet) down.
The best weighted blanket sales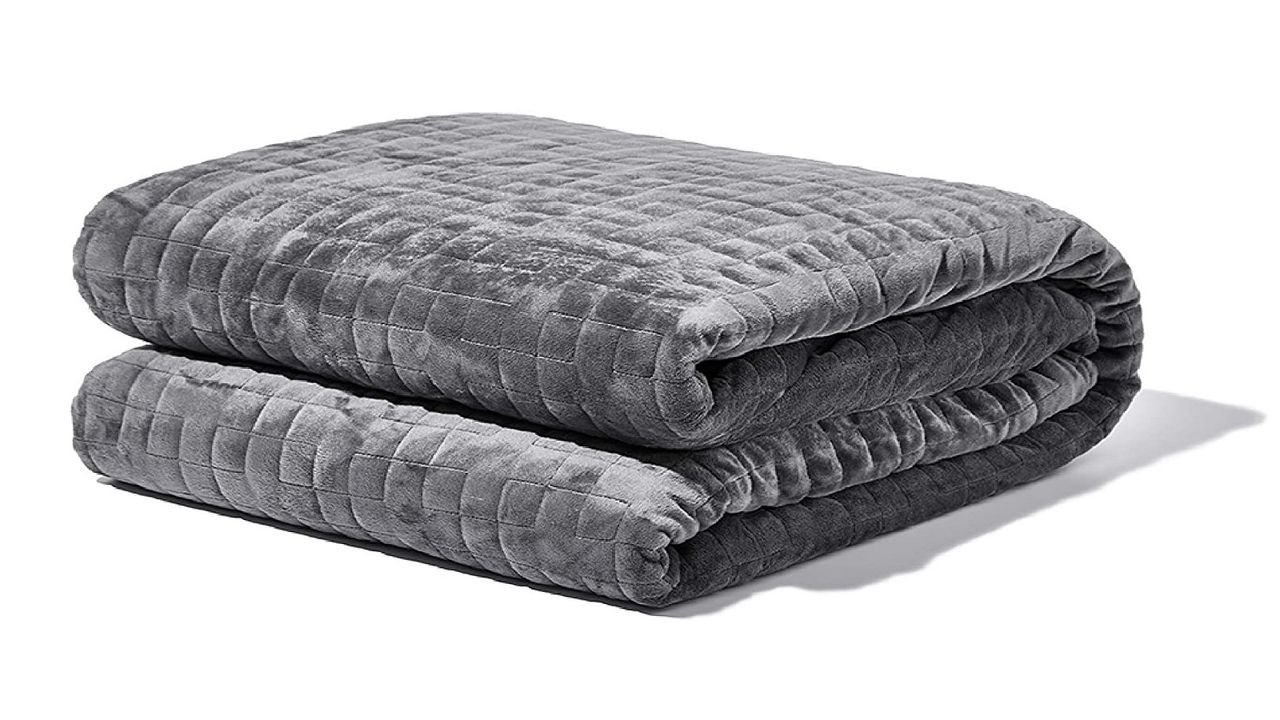 1. The Gravity Blanket
The best overall weighted blanket
Specifications
Price: From $195-$255 / £119-£139
Sizes: Single and Queen/King
U.S. Weight: 15lbs, 20lbs, 25lbs, and 35lbs
U.K. Weight: 4kg, 6kg, 8g, 10kg, and 12kg
Reasons to buy
+
Features outer removable and machine-washable cover
+
Gridded stitching secures inner glass beads
+
Includes micro-plush duvet cover
Looking for a natural cure for insomnia? look no further. The Gravity Weighted Blanket is said to help your body to produce serotonin and melatonin, and decrease cortisol aka it will help you relax your body and mind just before bed. The blanket incorporates precise gridded stitching that helps secure the inner glass beads. It also comes with a plush duvet cover, with buttons and ties that keep the blanket snug inside. The brand also offers a Gravity Kids Blanket, Gravity Travel Blanket, and a Cooling Blanket, which features a sweat-wicking cover. All vary in price, catering to various budgets.
The company regularly introduces sitewide sales on its entire line of weighted blankets—just keep an eye out on the brand's website, and make sure to apply the discount code at checkout.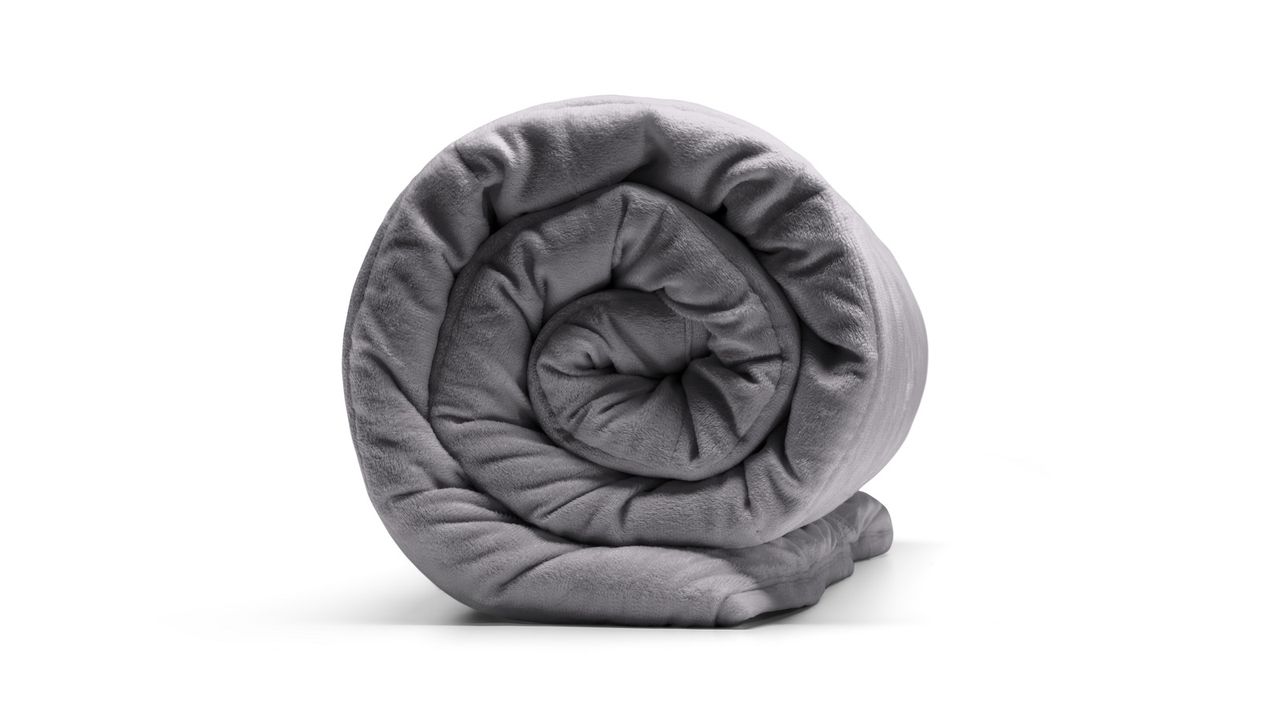 2. Tranquility Weighted Blanket
The best budget weighted blanket
Specifications
Price: From $49-$63 / Not available in the UK
Sizes: Single
U.S. Weight: 15lbs and 20lbs
U.K. Weight: N/A
Reasons to buy
+
Great value
+
Doesn't overheat: temperature-regulating
+
Antimicrobial washable cover
This one is a little more affordable but still a quality product. It's a beloved blanket that'll help you master how to fall asleep fast—and stay asleep for longer.
Similar to the Gravity Blanket, this option harnesses the power of deep touch pressure therapy for a better night's rest—at a fraction of the cost. It also comes with a soft microfiber cover and contains micro glass beads, a higher-end weighted blanket filler designed to last. Backed by a box-quilt construction, these beads are evenly distributed, delivering the perfect amount of pressure.
Efficacy aside, the blanket is hygienic as each cover is antimicrobial, hypoallergenic, and washable. The Tranquility Weighted Blanket is sold at big-name retailers, like Target and Walmart, meaning bargains are often available all year long.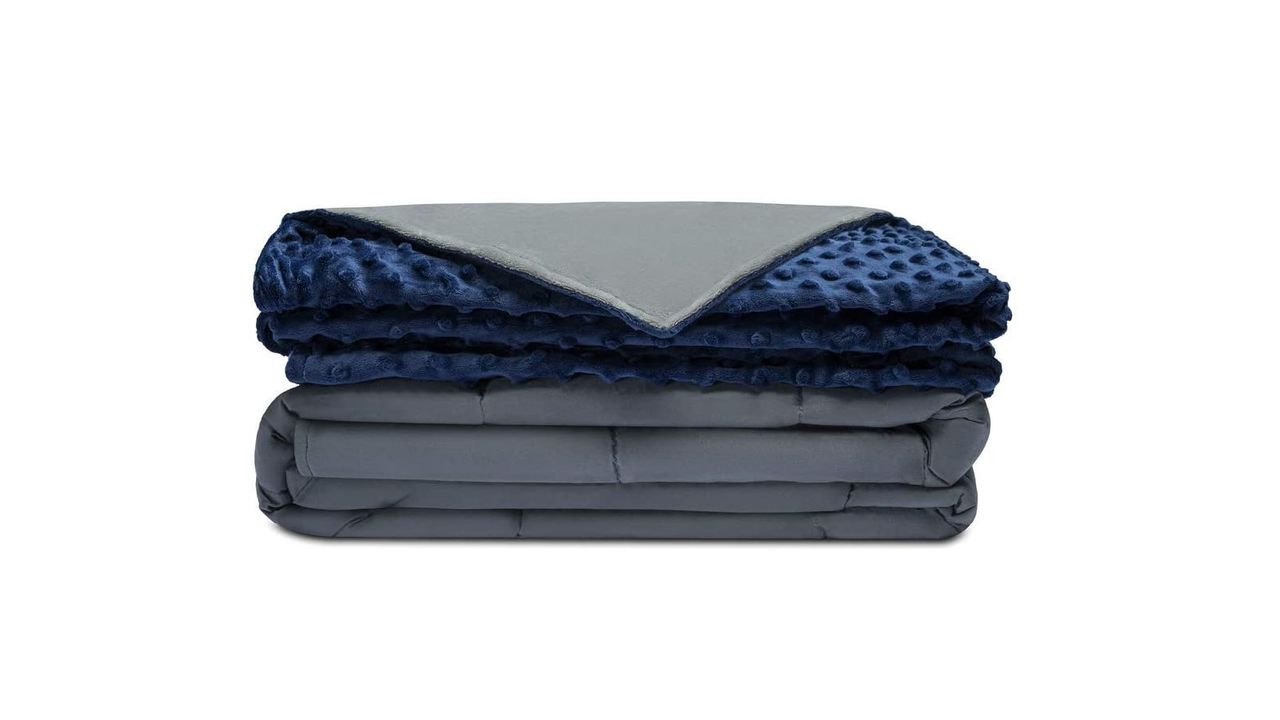 3. Quility Premium Weighted Blanket
The best variety weighted blanket
Specifications
Price: From $59.99-$129.99 / £60.99-£71.99
Sizes: Twin, Full, and Queen/King
U.S. Weight: 5lbs, 7lbs, 10lbs, 12lbs, 15lbs, 20lbs, 25lbs, and 30lbs
U.K. Weight: 7kg and 9kg
Reasons to buy
+
Vast options available
+
Well distributed
+
Soft with great coverage
The Quility Premium Weighted Blanket lives up to its name, featuring seven layers of comfort and support coated with breathable cotton. More notably, you'll find an array of options available—it comes in five colors, and eight weights spanning from five to 30 pounds. It seems to serve well as a cozy nighttime blanket, a living room throw for guests, or a light cover for naps. All you need is a cup of the best sleep tea to unwind before bedtime and you're set!
Quility typically discounts its best-selling blanket throughout the year, from sitewide sales to seasonal flash events. The brand is also sold at major retail hubs, which frequently host sales and deals of their own.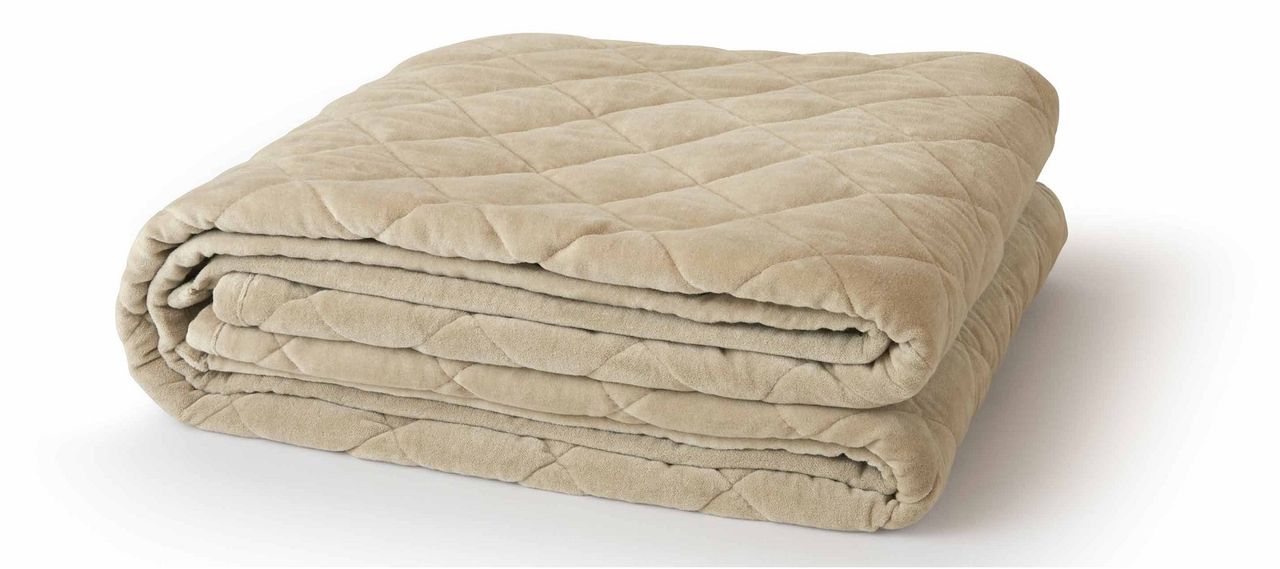 4. Saatva Organic Weighted Blanket
The most sustainable weighted blanket
Specifications
Price: From $295-$395 / Not available in the U.K.
Sizes: Single and Queen/King
U.S. Weight: 15lbs and 25lbs
U.K. Weight: N/A
Reasons to buy
+
Eco-friendly supply chain
+
Organic cotton velvet cover
+
The company uses Fair Trade Certified factories
+
1-year limited warranty
The Saatva Organic Weighted Blanket is peak luxury, designed with soft cotton velvet, diamond quilting, and natural glass beads. It marries comfort with support, providing gentle, even pressure as you snooze. Launched in 2010, Saatva manufacturers its weighted blankets in the United States, using consciously sourced materials and foams. The brand currently operates 19 independent factories.
But why is this relevant, you ask? US-made sleep products meet rigorous safety, health, and environmental standards and protections. These protocols enable the brand to oversee their manufacturers and how they adhere to guidelines, protect workers, and incorporate low-carbon-footprint processes. More importantly, they ensure your blanket's premium quality and lifespan.
Saatva has a dedicated sales section on its website, along with sporadic sitewide sales. Specifically, Saatva's Sleep Well Sale slashes $200 off popular mattress models when you spend $1,000 or more.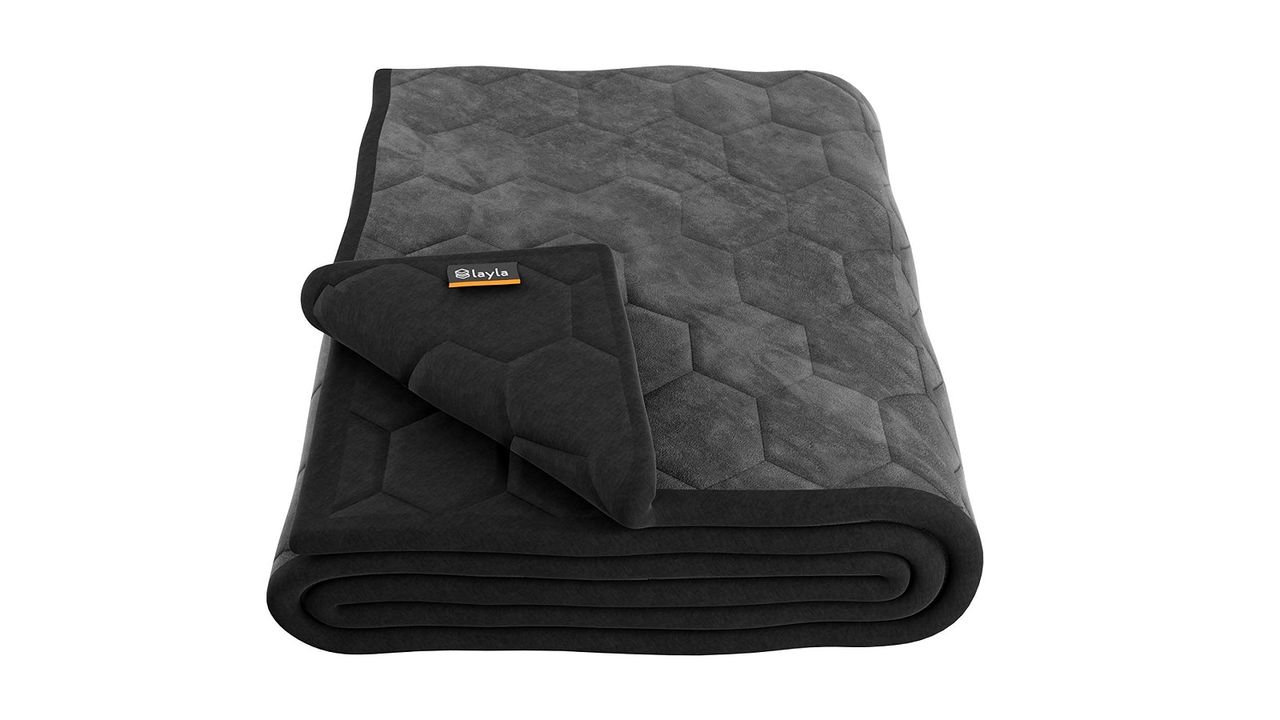 5. Layla Weighted Blanket
The best reversible weighted blanket
Specifications
Price: From $159-$189 / Not available in the U.K.
Sizes: Twin, Queen, and King
U.S. Weight: 15lbs, 20lbs, and 25lbs
U.K. Weight: N/A
Reasons to buy
+
Two different feels on each side
+
Entirely machine washable
+
120-night trial
+
Generous 5-year warranty
Compared to other top options, the Layla Weighted Blanket features a unique reversible design, offering two different feels. One side is made of plush cotton, akin to a light and airy bedsheet. While the other side is like a snug throw-over, backed by a luxe poly/mink fabric. You can even pop it on the washing machine for easy cleaning.
Layla, like its competitors, usually presents sitewide savings events, with steep price drops on best-sellers. Layla's annual Summer Sale offers up to $200 off mattresses, $30 off its weighted blankets, and two free pillows with your purchase. Plus, the brand hosts other seasonal sales and deals throughout the rest of the year.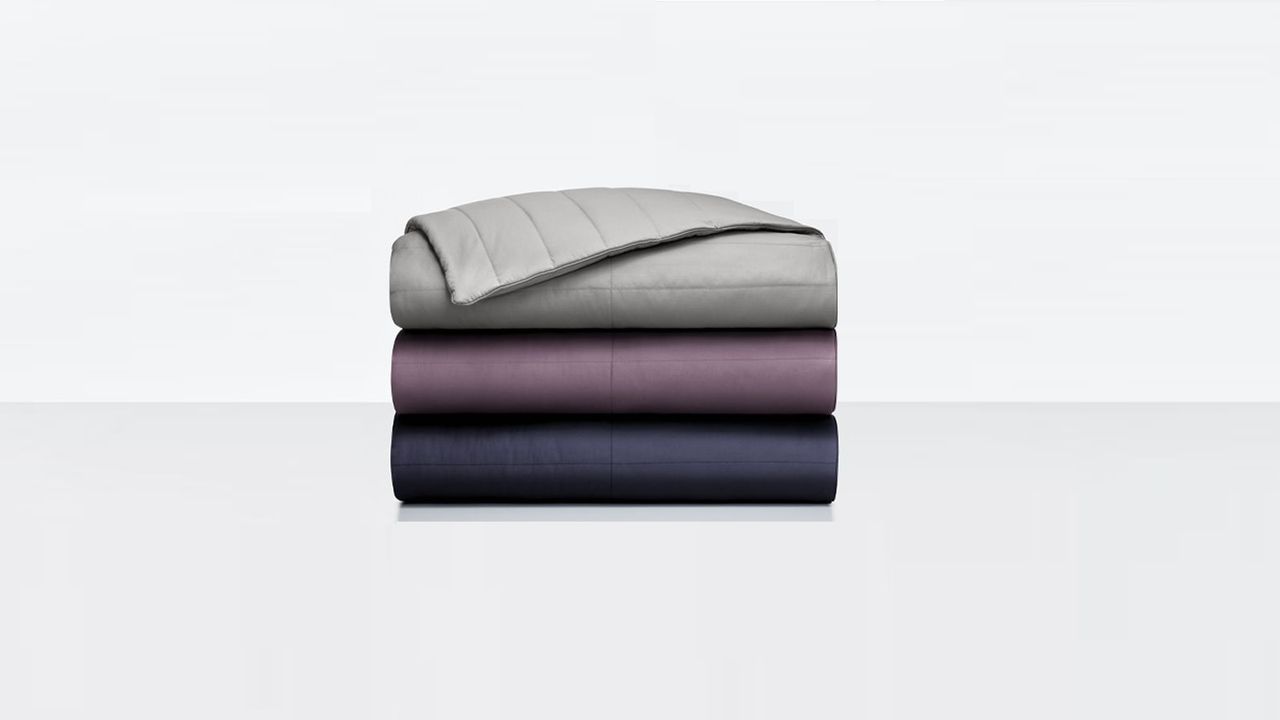 6. Sleep Number True Temp Weighted Blanket
The best temperature-regulating weighted blanket
Specifications
Price: $199.99 / Not available in the U.K.
Sizes: Single and Queen/King
U.S. Weight: 12lbs and 20lbs
U.K. Weight: N/A
Reasons to buy
+
Keeps sleepers warm without overheating
+
Machine washable cover
+
Includes channels that evenly distribute weight
+
Breathable material
Begone, night sweats—the Sleep Number True Temp Weighted Blanket is powered by extraordinary 37.5 active particle technology that removes moisture and prevents overheating. It also features non-budging channels, which secure and evenly distribute the internal glass beads. The only caveat is, it's suitable for one sleeper at a time at just 48" x 70".
Beyond its specific "sale" section, Sleep Number constantly unveils bargains—from seasonal and holiday events to surprise day-of deals. We've seen impressive 50% discounts on select mattresses and other products on the roster, including the True Temp Weighted Blanket.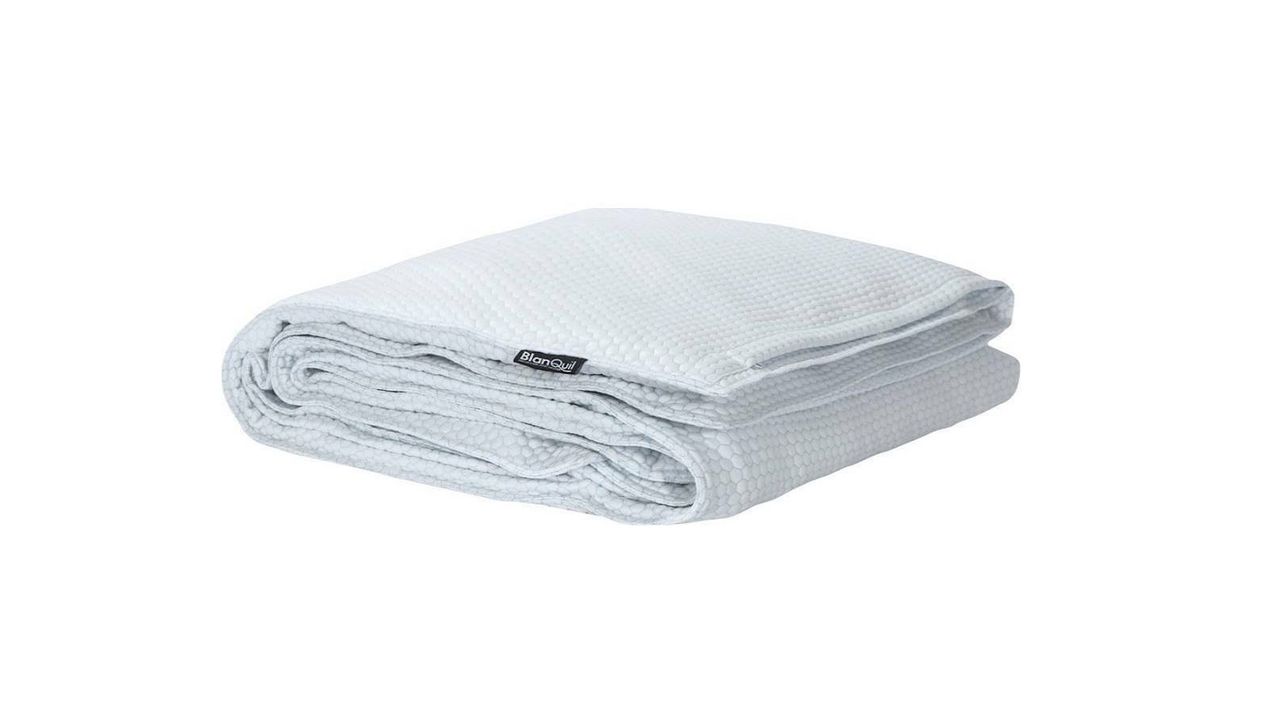 7. BlanQuil Chill Cooling Weighted Blanket
The best cooling weighted blanket
Specifications
Price: $199-$299 / Not available in the U.K.
Sizes: Single and Queen/King
U.S. Weight: 15lbs and 20lbs
U.K. Weight: N/A
Reasons to buy
+
Distributes body heat
+
Cover feels cool
+
Breathable fabric
+
Removable, machine washable, and dryer friendly
BlanQuil's Chill Cooling Weighted Blanket imparts a pleasant icy sensation, dispersing body heat with sweat-wicking fabric. It integrates 77 individual baffles to ensure even weight distribution, plus reinforced ties inside the duvet. These ties reduce motion transfer, so you can doze off comfortably.
BlanQuil offers five types of weighted blankets, serving as a one-stop mecca. The Basic Weighted Blankets are between 12 and 15 pounds, while the Passport Travel Weighted Blankets weigh in at 10 pounds. BlanQuil's Lite Designer Blankets are even lighter, coming in at seven pounds. If you're looking for larger options, the Royale Weighted Comforters are behemoths at 36 pounds.
Like its competitors, the company hosts seasonal and flash sales throughout the year, in addition to Black Friday and Cyber Monday opportunities. You can also find weekly specials on the site, where popular models are upwards of $40 off their original price.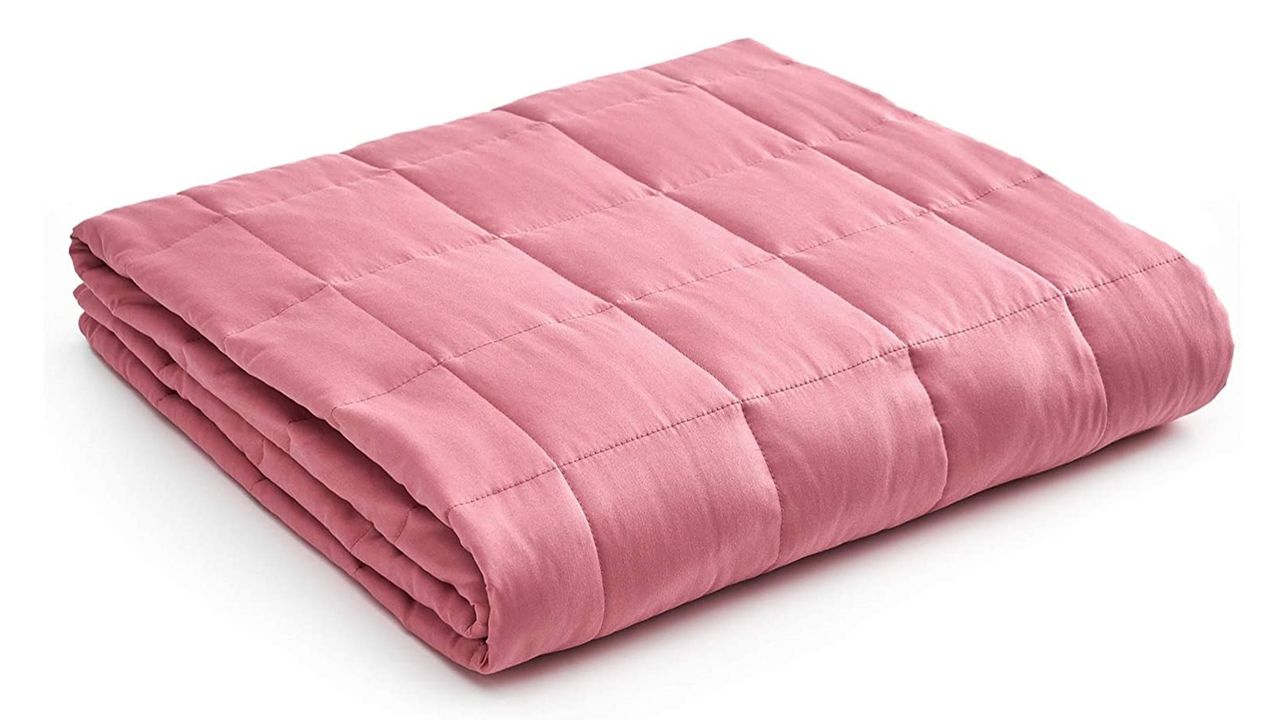 8. YnM Weighted Blanket
The best weighted blanket for variety
Specifications
Price: From $44.90-$159 / £34.99-£129.90
Sizes: Single and Queen/King
U.S. Weight: 5-30lbs
U.K. Weight: 2.4-11kg
Reasons to buy
+
Many colors, styles, sizes, and weights offered
+
Over 43,000 positive reviews on Amazon
+
Affordable
Backed by a sizable fandom, the YnM Weighted Blanket boasts a wide range of options. Choose your ideal style among 10 weights and over 40 colorways—the opportunities are endless! As for fill, the blanket is stuffed with glass beads, fiberfill, and seven plush layers of fabric with pocketed quilts. That being said, it retains a fair amount of heat, so beware if you're prone to night sweats.
As it goes with Amazon's favorites, we see steep discounts on this weighted blanket during major shopping holidays, like Prime Day.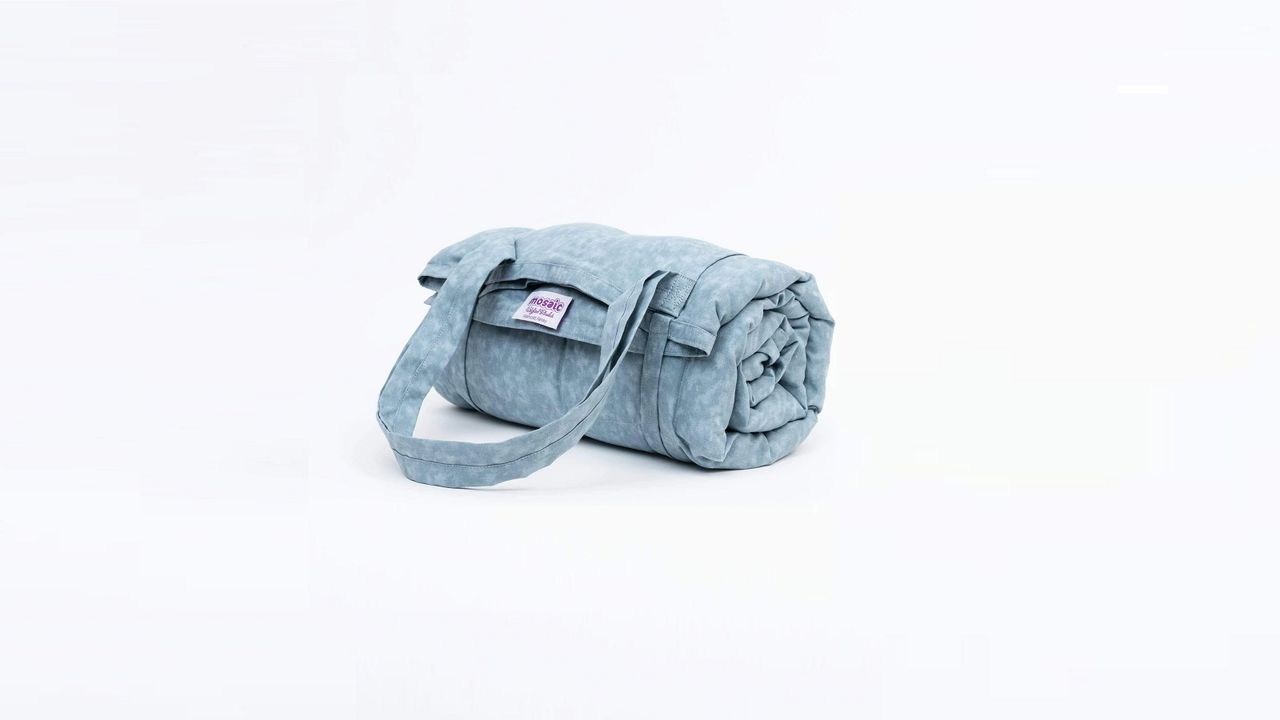 9. Mosaic Travel Weighted Blanket
The best travel weighted blanket
Specifications
Price: From $139.95-$155.95 / Not available in the U.K.
Sizes: Single
U.S. Weight: 5lbs and 7lbs
U.K. Weight: N/A
Reasons to buy
+
Compact and portable
+
Available in a variety of colors and prints
+
Made of 100% Cotton
+
Machine washable
The Mosaic Travel Weighted Blanket is a convenient option for frequent travelers—it's easy to carry and, most importantly, easy to pack into confined luggage. Topped with durable shoulder straps, this throw-sized blanket rolls up and fastens with ties for a secure hold. It's also suitable for children, given its petite size. They'll certainly love the unique patterns available, from starry night to blue-and-green butterflies.
Mosaic is big on seasonal sales, offering up to 50% off top-rated models on any given day. Right now, you can score 20% off site-wide with the code ENJOY20 applied at checkout.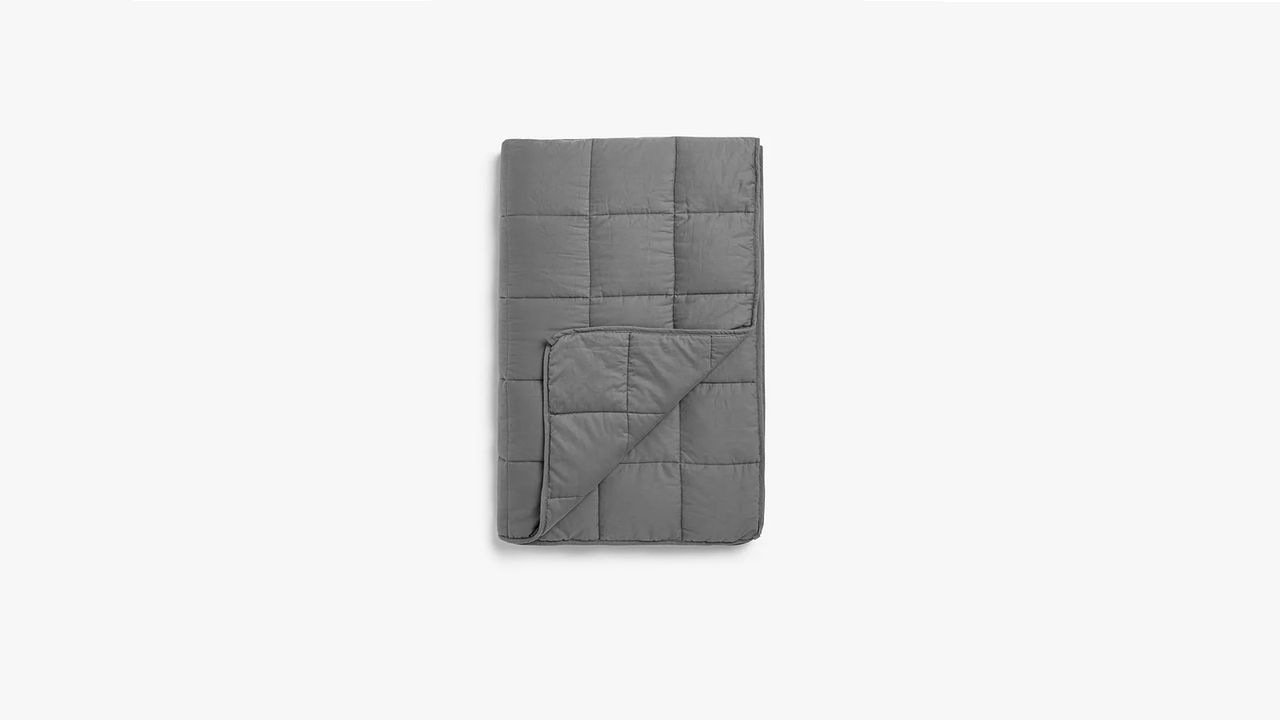 10. John Lewis & Partners Specialist Synthetic Weighted Blanket
The best weighted blanket for repositioning
Specifications
Price: From £80-£110 / Not available in the U.S.
Sizes: Single and Queen/King
U.S. Weight: N/A
U.K. Weight: 4.5kg, 7kg, 9kg, and 11kg
Reasons to buy
+
Cover made of 100% cotton
+
Helps stop restless legs
+
Adjusts as you move during sleep
Made of 200-thread count cotton, this top-rated weighted blanket is made of glass beads stitched into tiny internal pockets. The blanket is easy to reposition and reorient to your liking—as the cover isn't removable or slippery. It's available in six different weights that vary in price and feel. Nonetheless, each option evenly distributes pressure and weight.
Thankfully, the British retail giant regularly discounts this best-seller, but act fast: It normally flies off the shelves. Aside from the major shopping holidays, you'll want to score savings during the annual John Lewis Boxing Day sale. You'll also want to shop during Black Friday and Cyber Monday.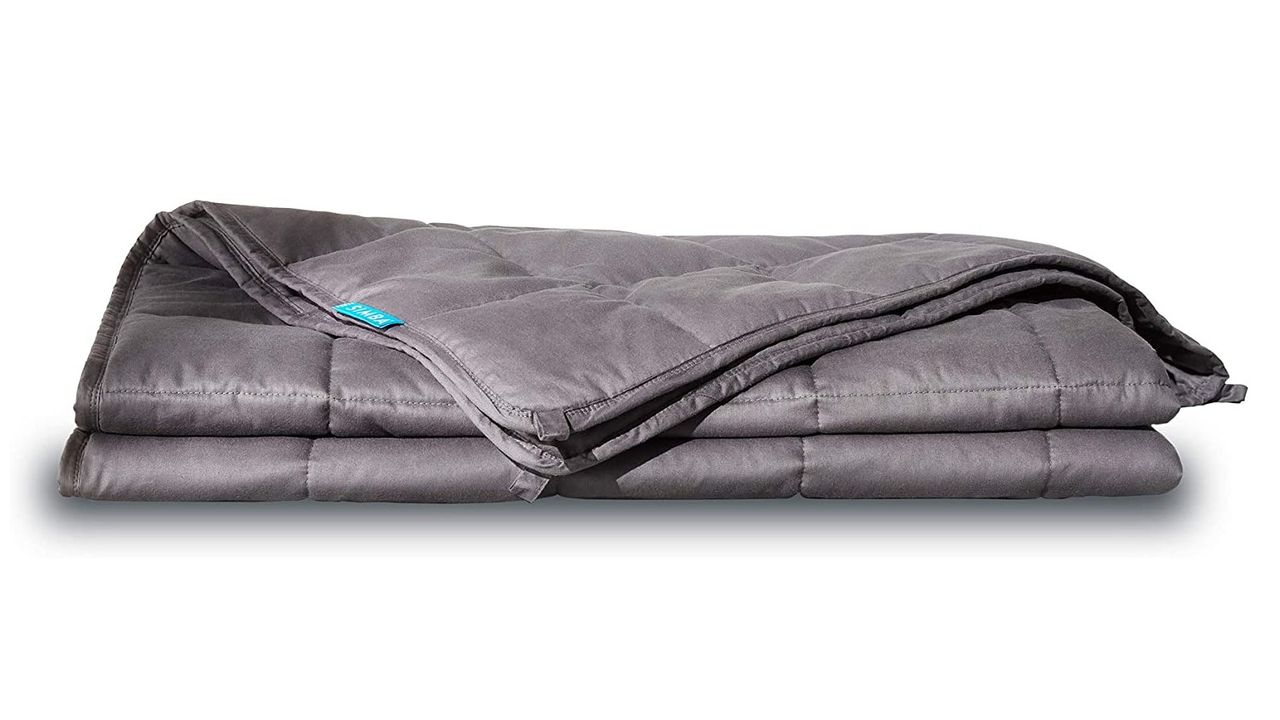 11. Simba Orbit Weighted Blanket
The best lightweight weighted blanket
Specifications
Price: £169 / Not available in the U.S.
Sizes: Single
U.S. Weight: 15lbs and 20lbs
U.K. Weight: 6.8kg and 9kg
Reasons to buy
+
Doesn't feel too heavy
+
Plush cotton exterior
+
Cushion layer
+
Doesn't overheat
The Simba Orbit Weighted Blanket is fueled by a dedicated legion of shoppers across the pond—and it's not difficult to see why. It feels like being enveloped in a soft cuddle, using glass nano-beads to alleviate tension. Not to mention, it features breathable, sweat-wicking cotton, a formidable contender against hot temperatures.
The blanket also features a cushioned layer, which is cleverly situated between you and the beads. Ultimately, this thick surface offers comfort, support, and pain relief across joints and muscles. Simba Sleep unveils bargains during its seasonal, annual, and monthly savings events. Currently, shoppers can enjoy 40% off on orders over £300 during the company's Halloween sale. And no need to fret over FOMO: These brand often runs seasonal sales.
Weighted Blanket Black Friday and Cyber Monday deals in 2021—what we expect to see
We anticipate these brands to up the ante for Black Friday and Cyber Monday 2021—as we've seen with Nectar mattresses and Nespresso machines.
In recent years, Black Friday has evolved into a season-long marathon. The global pandemic, marked by shipping delays and supply chain issues, inflated this trend tenfold. Retailers had to adapt and pivot from the one-day 'sprint' approach—and so, we will see fantastic discounts leading up to the holiday event as a strategy to bolster momentum and sales. Still, many leading sleep brands offer steeper bargains throughout the year in the form of bundles, complimentary gifts, sitewide sales, and three-digit price drops.
Overall, we predict an increase in spending for Black Friday and Cyber Monday 2021, and sleep companies will satiate this strong hankering among shoppers.
Is Black Friday the best time to buy a weighted blanket?
Black Friday has long been reputed as the best time to splurge. But this isn't always true, with many brands offering cheap steals and ways to save all year round. Common opportunities vary from seasonal deals, unanticipated flash sales, and retailer events—think Target Deal Days, Walmart's Big Save Event, Nordstrom's Anniversary Sale, and Wayfair's "Way Day." Sleep companies also regularly host deal events, including Layla, Simba Sleep, and more.
We've also seen steep bargains during other holiday weekends, such as Amazon Prime Day, Memorial Day, Fourth of July, President's Day, Labor Day, and Veteran's Day.
When it comes to bargain hunting, the key is to know when demand is low, a driving factor behind prices and consumer behavior. Typically, spring and summer merchandise hit the clearance rack in June and July, as retailers make room for new inventory and shoppers look to spend on fall necessities, like school supplies.
On the flip side, you'll see discounts on fall and winter merchandise in January after the holiday season—especially on weighted blankets. The months of October and November also offer tempting deals with a greater selection of this hot item.
In addition to the major shopping holidays, keep an eye out for sales on these dates:
St. Patrick's Day: March
Easter: March-April
Mother's Day: March/May
Father's Day: June
Halloween: October
Super Saturday: December
New Year's Eve: January
New Year's Day: January
Dominique (Dom) is a very online shopping writer at Woman & Home, where she covers products, sales/deals, and market news across categories. Before joining the team, she penned stories as an editorial fellow at Insider Reviews, the affiliate commerce team at Insider Inc./Business Insider. The bespectacled NJ transplant specializes in commerce journalism, women's lifestyle content, and hoarding makeup—much to her mother's dismay.
Her foray into storytelling began in the early aughts, the era in which she developed a passion for fiction writing and an aversion to math. This passion, along with many failed math exams, led her to Marist College, where she studied public relations, creative advertising, and English.
Aside from writing, she doodles in notebooks, crafts memes, and sleuths for homes out of her tax bracket on Zillow. Follow her adventures via the web:
Instagram: @domimcintee / @drugstoredomi
LinkedIn: https://www.linkedin.com/in/dominique-mcintee-3a32ab9a/
To connect: dominique.mcintee@futurenet.com