These foods could be the reason behind your lowered sex drive
The full list of libido-lowering foods has been revealed...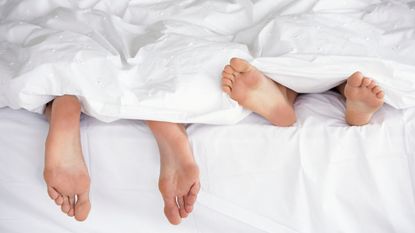 (Image credit: Getty Images)
You've got to be in the mood for making love right? But have you ever thought that the type of foods you are eating could be sabotaging the amount of sex you're having?
And we're not just talking about having your hands full, with a chocolate bar in one hand and one of the best vibrators in the other.
A full list of libido-lowering foods has been revealed and you'll be surprised which tasty treats are on the list - and could even be blocking you in bed.
Surprisingly there's no garlic or onion in sight - instead, partners are more likely to skip sex after eating a bar of chocolate, according to researchers who claim the sweet treat is packed full of chemicals that give the brain a similar boost to those given after making love - leaving them to feel satisfied in the bedroom just as much as great sex.
Chocolate is everywhere right now, with shops stocking all their incredible Easter egg buys, it's difficult to not resist temptation.
But before you purchase your tenth chocolate bunny, if you'd prefer to be 'at it like rabbits' with your other half - taking part in the best sex trends of 2021 - then put down the chocolate and pucker up.
While chocolate could be the secret to why some single people are happy being on their own, it's one food that has been linked to affecting your mood.
Chocolate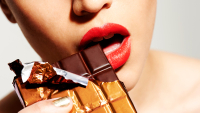 (opens in new tab)
Chocolate is thought to have a similar effect on the brain as sex does, thanks to its feel-good chemicals like dopamine and serotonin. And because the tasty treat satisfies the same primal cravings, it's said to be a cause of a lower sex drive.
In a study by the University of California, San Diego, researchers asked 723 people how often they ate chocolate – with women averaging 2.5 times a week and men 1.8 times. Women had a significantly lower interest in sex.
Dr. Beatrice Golomb said, "Women who ate chocolate more frequently reported significantly less interest in sex. By replicating the satisfactions and pleasures of sex, chocolate may obviate the need for it."
Why not try skipping dessert next time and see whether things are sweeter between the sheets.
Cornflakes
Breakfast is supposed to kick-start your day but if you tuck into cornflakes, then chances are you could be missing out on a spot of 'morning glory'.
Steer clear of cornflakes if you want to ramp things up between the sheets or if you can't give up your favourite flakes, why not spice them up with a bit of cinnamon or honey, which increases testosterone and oestrogen – both linked to a healthy sex drive.
Fizzy drinks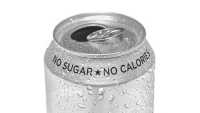 (opens in new tab)
If you're looking to get jiggy, jiggy, you might want to ease up on the number of fizzy drinks you're having, as artificial sweeteners, such as aspartame, that are found in fizzy drinks are known to directly affect the happy, sex-inducing hormone serotonin in men and women.
They can also cause other problems down below too as scientists from Nicolaus Copernicus University and the Prof Franciszek Lukaszczyk Memorial Hospital in Poland have found that excessive cola consumption is linked to erectile dysfunction.
Soy milk or tofu
While soy milk or tofu is thought to be a healthier alternative, eating excess amounts can really reduce the levels of testosterone in the blood and decrease sex drive.
Researchers discovered that men who consumed 120mg of soy a day reported a decrease in testosterone, according to a study in the European Journal of Clinical Nutrition.
And for couples who are looking to conceive might want to ditch it entirely from their diet as a 2008 study in the journal Human Reproduction found that soy can lower a man's sperm count.
Bottled water
While it's important to stay hydrated, drinking water from a plastic bottle has a negative effect on the body when it comes to libido.
Plastic bottles, and most plastic food containers, contain Bisphenol A (BPA) – the same chemical component found in most cans but they are associated with negative impacts on fertility in men and women.
According to a Slovenian study in the journal Fertility & Sterility, there was a significant link between urinary BPA concentration in men and lower sperm count. And women with the highest BPA levels in the body saw a reduction in the number of eggs that matured, according to a study from Harvard School of Public Health.
Liquorice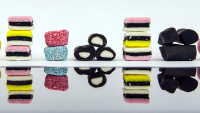 (opens in new tab)
An old school favourite but while liquorice has some health benefits, such as easing upper respiratory infections, treating ulcers, and aiding digestion, researchers from the Shahid Beheshti University of Medical Sciences in Iran found that liquorice – used in sweets, chewing gum, toothpaste and herbal remedies – can lower testosterone.
Low levels of testosterone can affect libido and mood and increase the risk of sexual problems and a study of 20 healthy men, who were each given 1.3g of dried liquorice root extract every day for ten days, discovered that the men all had significantly lower levels of testosterone than they would normally expect.
Tinned food
While fresh is always best, tinned soups and meals are a time-saving alternative. But while they might give you a quick lunch or dinner, it's unlikely to lead to a 'quickie'.
They are high in sodium which can lead to elevated blood pressure and decreased blood flow to parts of the body, including sex organs, say scientists.
White flour
While the way to a man's heart is said to be 'through his stomach' think again before making him a tasty sandwich on bread that contains white flour as unlike wholegrain or wholewheat, all-purpose white flour has about three quarters less zinc and lowers the testosterone level in men, which is vital for sexual health.
Without eating plenty of protein and fats people can suffer insulin resistance, and eventually diabetes, which can narrow arteries and increase the risk of heart disease and erectile dysfunction.
Mint herb
Mint might be good for banishing the strong tastes of garlic and onions, to name just a couple of mood killers but mint actually contains a significant amount of menthol, which reduces the testosterone level, resulting in low libido.
The herb also allows more air to enter our system causing frequent burps, which could also be a big turn-off.
Cow's cheese
Cheese lovers - either male or female - are affected by cheese's lowering testosterone levels as the chemicals and synthetic hormones added plunge sex drives into chaos.
Low levels of testosterone in men can lead to reduced libido, as well as stress and depression. Meanwhile, women who have low estrogen levels can experience vaginal dryness and a reduced sex drive.
Selina is a Senior Entertainment Writer with more than 15 years of experience in newspapers and magazines. She has covered all things Entertainment for GoodtoKnow, Woman&Home and My Imperfect Life. Before joining Future Publishing, Selina graduated from the University of Sheffield in 2006 with a degree in Journalism. She is fully NCTJ and NCE qualified and has 100wpm shorthand.