Intimina KegelSmart 2 review: A motivating, rechargeable pelvic floor trainer
Mandy Ruther tests the Intimina KegelSmart, a five-minute-a-day gadget that promises to be your internal personal trainer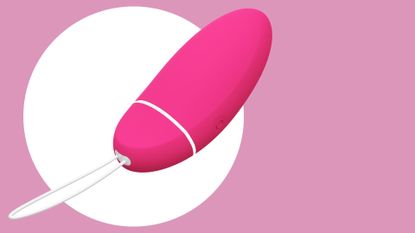 (Image credit: Intimina)
If you don't already find time in the day for kegels (pelvic floor exercises) this simple, rechargeable gadget might motivate you
Reasons to buy
+

Rechargeable

+

Affordable

+

Easy to use
Reasons to avoid
-

Simple

-

Color may not be for everyone

-

Doesn't teach the exercises
The Intimina KegelSmart was the first of its kind when it launched in 2015. It's a pelvic floor trainer that helps to tone the muscles around the vagina, pelvis, and anus, which tend to weaken as we get older.
Now in its second generation, the Intimina KegelSmart 2 is a new model with similar features but is rechargeable, without the need for batteries. It's also more affordable and simpler to use than many competitors. There's no app or pairing. It just has one button and one light on it.
The gadget uses touch sensors to measure your pelvic muscle tone and picks the most suitable training program for you from five different levels. As one of the best pelvic floor trainers around, it essentially rates you, selects the right exercise level based on your needs, and motivates you to stay consistent with your training. It's your internal personal trainer. Here, we review the product to reveal all you need to know about the Intimina KegelSmart 2 and whether it's worth buying.
Intimina KegelSmart 2 specifications
Material: Silicone
Weight: 45g
Dimensions: 83 x 34 x 34mm
Charge time: 120 minutes
Battery: USB rechargeable
Running time: >20 minutes
Warranty: 1 year
Waterproof: Yes
Storage: Comes with a pouch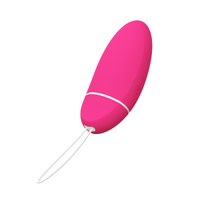 Intimina KegelSmart 2 - $99.95 / £89.50
The Intimina KegelSmart 2 uses touch sensors to register your pelvic floor strength and automatically adjusts the program level as your strength improves. Developed by gynecologists, it's made from medical-grade ABS silicone and developed by gynecologists.
Who does the Intimina KegelSmart 2 suit?
All women can benefit from doing pelvic floor exercises but those who've been through vaginal childbirth and/or menopause will benefit from them most. It's during these periods that the pelvic floor muscles naturally weaken, given the extreme stress of childbirth and the lack of estrogen in the body following menopause.
Weak pelvic floor muscles are the reason for urinary incontinence as we age. So keeping your muscles in shape is protective. To moms, it can seem like a sick joke when expected to join youngsters at the trampoline park… shouldn't they hand you a Tena Lady as well as the special socks? Even sneezing can cause a little bit of pee to escape if your pelvic floor muscles are even the slightest bit weakened.
Better vaginal muscle tone may also improve sexual pleasure for you and/or your partner. And if you've ever had a tampon try to descend, causing discomfort, you'll benefit from pelvic floor exercises too.
Pelvic floor disorders can also include fecal incontinence and even prolapses. These exercises may help prevent those problems in the first place, but it's best to speak to your general health practitioner if you're struggling as you may need more than exercises.
The instructions also suggest getting medical advice if you're pregnant or have given birth in the last year, and they advise against using the device if you have an STD, pelvic infection, or inflammation. If in doubt, speak to your doctor.
What is the Intimina KegelSmart 2 like to use?
Unboxing this, my first thought was that it looked like a sex toy. It's a bit larger than a bullet vibrator and bright pink. If someone stumbled upon it, they'd think it was a vibe, not a medical device.
It would certainly fail the hilarious baggage handlers' test from Fight Club: "It's airline policy not to imply ownership in the event of a dildo. Use the indefinite article. A dildo. Never your dildo."
But, unlike a bullet vibe, there's a strong loop of PVC cord to retrieve it. It's inserted into your vagina, much like a tampon, then pulled out using the cord after use.
The packaging is small and plastic-free. You simply get the KegelSmart 2, a tiny instruction leaflet, a pouch (again bright pink), a USB cable, and a sachet of Intimina Feminine Moisturizer (read: lube).
To use the device, you press the single button on the side. The button is hard to see. The first time you use it, it assesses your muscle tone as you do the exercises. From then on, whenever you turn it on, a light flashes before use to tell you what level of training program it's on. So effectively. your pelvic muscle tone is rated and you get between one and five flashes of light, before the next use, telling you your rating.
You'll love or loathe its simplicity. On the plus side, you don't need to pair it with an app. On the minus, you don't get graphs charting your progress or push reminders to use it, as you might with competitor models.
The instructions suggest using it daily, gradually progressing through those levels. So you might start on one flash (I certainly did) but hope to move up. You can aim for five flashes…as one might train for a black belt in martial arts.
To use the KegelSmart 2, you press the button once (observing the number of times the light flashes, to know which exercise program you're on), then slide it into your vagina. The curved shape means that it slides in easily. I didn't find that I needed any lube.
There are three short vibrations to tell you it's going to begin and then the five-minute routine starts. You feel a series of gentle vibrations and the idea is that you clench your pelvic floor muscles when you feel them and relax when they stop. The vibrations then guide you through the routine.
The instructions tell you: "When you feel the vibration, lift and squeeze your pelvic floor muscles, and hold the contraction for the duration of the vibration. When the vibration stops, release your pelvic floor muscles and rest."
One thing the Intimina KegelSmart 2 is lacking is advice on exactly how to engage those muscles. While there is information out there, I thought it would be useful to have it here. It just tells you to contract, with the assumption that you know how to do kegel exercises already. An illustration shows that your pelvic floor muscles are a curved, hammock shape that sits between the pubic bone and spine, below the uterus and bladder, and above the anus, but the instructions don't spell out something important: you should tighten all those muscles. So your main focus is clenching the muscles around the entrance to your vagina (imagine trying to pull a tampon up) but you also clench around your urethra (imagine trying to stop a pee mid-flow) and your anus (as if stopping a poo – don't clench your butt cheeks, just the sphincter). When you feel the vibration, basically focus on the vagina but try to tighten everything in the panty department until the vibration stops.
I found that it worked best lying down and relaxing. If I was reading, on my phone, watching TV, or otherwise distracted then I lost focus and didn't do the exercises as well. The vibrations are pretty gentle, so you can tune them out. The routine lasts no more than five minutes and I found that the time passed quickly. To alert you to the end of the routine, you get another three short vibrations. It then turns itself off automatically.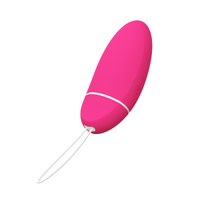 And during the routine, it's of course also assessing your muscle strength for next time. Tomorrow, you might hope to have progressed to one more dot, so long as you're doing the exercises right then you will at some point. The KegelSmart 2 comes out easily after use, with a tug on the cord and it's also waterproof, so it can be washed with regular soap and water.
The instructions recommend doing an exercise routine once a day, which takes three to five minutes. Once you reach your goal (whether that's achieving level five or just feeling happy with your muscle tone) you can maintain pelvic floor strength by exercising a few times a week. They also caution that Kegel exercising should never exceed 60 minutes a day. I can't imagine doing it for an hour a day, five minutes is plenty.
Over the course of a few weeks, I progressed from level one to two and I felt a difference. I was engaging my pelvic floor muscles more all the time, felt more aware of them, and I did the exercises (without the Intimina in) sometimes at other times of the day too. Time will tell how much of an improvement is possible if you get all the way to level five. This can take months but I plan to try.
As you go up through the levels, you have to hold the muscles for longer and the breaks in between get shorter, so you're doing more work in the same amount of time. If your muscles are struggling with it, the KegelSmart 2 will sense this and drop down a level next time.
What are noise and charging like on the Intimina KegelSmart 2?
To charge the KegelSmart 2 via USB, you twist the body of the trainer, where the white line joins the two pink halves, and it opens. Here you can plug it in to charge. It comes with a USB cable but not a mains plug – they assume you have one already, much like they do with all the best sex toys these days. The device's one light slowly pulses when charging, then is lit solid when charging is complete.
And it's quiet in use. A partner next to you in bed might hear it quietly, but you don't have to feel anxious about someone outside of the room hearing its buzz.
The w&h verdict
Do you do pelvic floor exercises every day already? Are you doing them now because we're talking about them? If you're already fine at doing them, use kegel balls regularly, or you can find a way to build them into your daily routine, you don't need this gadget.
But the Intimina KegelSmart 2 does serve as a good reminder to devote five minutes a day to kegel exercises. It's simple, easy to use, and gives you a measure of your muscle tone that inspires you to improve through regular use. Like a personal trainer, it doesn't do the work for you (sadly) but it can motivate you to do the work yourself. And five minutes a day should be doable in any routine.
By day, Mandy is an award-winning newspaper and magazine journalist and author, who writes about consumer electronics. By night, she's our anonymous undercover reporter, a secret sex toy reviewer, putting in time between the sheets to check out which vibes are worth buying, so that you get the best. This may never win her a Pulitzer Prize, but it's consumer journalism that truly matters. After all, unlike other gadgets, you may not want to buy a sex toy, decide that it's unsatisfying, then send it back for a refund. This is one purchase where hands-on reviews really count.