Women with breast cancer are 'paying the price' for the pandemic with thousands of cases going undiagnosed
Millions of people missed out on breast cancer screening and treatment over the course of the COVID-19 health crisis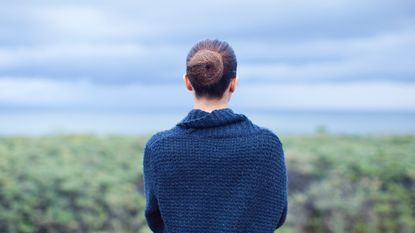 (Image credit: Getty Images)
Women with breast cancer are "paying the price" for the COVID-19 pandemic, with a breast cancer charity estimating that over a million have missed out on screening in the UK in the past year.
According to Breast Cancer Now, women going without screening for the disease rose by 50%, between the start of the pandemic in 2020 and May of 2021.
When the first UK lockdown struck in March 2020, there were around 1 million women eligible to be screened for breast cancer, with that number rising to 1.5 million over the months spent living under restrictions.
Breast Cancer Now currently predicts that over 12,000 women are living with undiagnosed breast cancer, in light of the pandemic meaning screenings were off the cards for a huge chunk of the past year and a half.
With knowing how to check yourself for breast cancer and being familiar with the early signs of breast cancer to look out for more vital than ever, charities are urging the government to allow funding for speeding up the process of identifying and treating women unknowingly living with breast cancer.
It's hoped that £50 million will granted to be put towards clearing the backlog of those in need of screening and treatment for breast cancer—something that will be a matter of life and death for the people worst impacted.
According to the Independent, Breast Cancer Now chief executive, Baroness Delyth Morgan, explained, "A year ago we reported with concern that almost one million women had potentially missed breast screening due to services being paused in the first wave of the pandemic.
"Unfortunately, despite our hardworking NHS staff, screening services running at reduced capacity means that now 1.5 million fewer women have been screened—a staggering 50% increase since services restarted."
Highlighting the utterly vital nature of the need to have breast cancer treatment and screening services stepped up, she added, "Women with breast cancer are continuing to pay the price due to the impact of the pandemic and, in the worst cases, delayed diagnoses could mean that some women die of this devastating disease.
"Quickly finding and treating those with undiagnosed breast cancer must be a priority, and governments across the UK must urgently ensure there is sufficient investment to do this—these women do not have time to wait."
Medical experts are urging anyone who thinks they have noticed signs of breast cancer to book an appointment with their GP as soon as possible and hammering home the importance of attending a breast cancer screening if you are offered it.
But with critically under-resourced NHS breast cancer departments trying to cram a two-year pile-up of appointments into recent months, Dr Jeanette Dickson, president of the Royal College of Radiologists, has said financial investments must be made.
"If the government is serious about improving breast cancer outcomes and tackling the backlog then in the short-term it has to continue investing in scanners and IT connectivity, as well as push through stalled service improvements," she said.
"But ultimately, we cannot get away from the need to invest in people. The NHS needs more imaging and oncology staff to ensure future breast cancer patients get the care they deserve."