Best weighted blanket Black Friday deals - for a lower anxiety levels and a better night's sleep
Weighted blanket Black Friday deals have landed in abundance - these are the best ones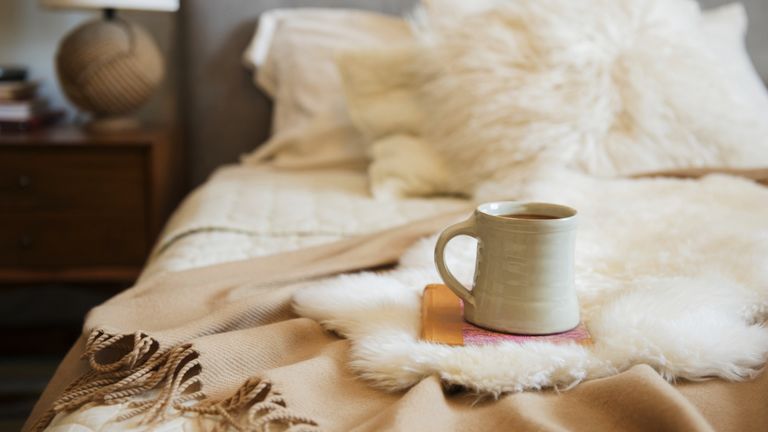 (Image credit: Getty Images)
Weighted blankets could be the key to a better night's sleep all round. 
You know that feeling when you clamber into bed after a long day and there's no better feeling than snuggling down under heavy covers? There's a reason that feels so comforting. 
Weighted blankets have become popular due to their apparent anxiety and stress-relieving properties - so if you're keen to try one out for yourself, these Black Friday weighted blanket deals are a great way to snap one up for a fraction of the price.
How do weighted blankets work? 
The science behind it is more speculative than cold hard facts - but the thinking behind why weighted blankets work makes sense to us. 
Essentially a weighted blanket is like a regular blanket, with more weight (we told you it's not rocket science!) And for us humans, pressure = comfort, thus less stress and anxiety.
Weighted blankets's effectiveness is due to a therapy tool originally pioneered by autism researcher, Temple Grandin, which highlights how pressure stimulation, similar to that of a hug or comforting hand on the shoulder, can release feel-good hormones like serotonin.
Best weighted blanket black Friday deals
These are the best weighted blanket Black Friday deals to snap up today. Give yourself the gift of a calmer bedtime experience and a better night's sleep.
Weighted blankets are lauded for their ability to improve sleep and even to help you sleep deeper.
Some purport that they help to ease anxiety, while other state that they help to relieve stress. 
So will you be trying one out with these Black Friday deals?