FitTrack scale review—can the Dara Smart Scales help you maintain your health goals?
The FitTrack Dara Smart Scales are an investment for those serious about their health metrics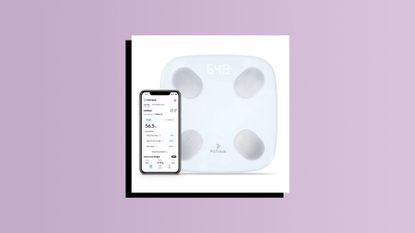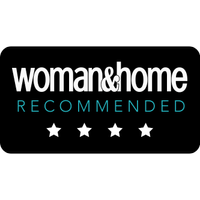 (Image credit: Future/FitTrack)
A great investment for those serious about their health metrics.
Reasons to buy
+

Easy to use

+

Accurate readings

+

Provides lots of data

+

Can add 8 users to one device

+

Often on sale
Reasons to avoid
-

Not rechargeable

-

Expensive when full price
Why you can trust Woman & Home Our expert reviewers spend hours testing and comparing products and services so you can choose the best for you. Find out more about how we test.
Do the Dara Smart Scales live up to the hype? We put the high-tech FitTrack scale, promising to be a simple and effective solution to staying motivated to meet your goals, to the test.
Just like the best fitness trackers, smart scales have seen a surge in popularity in recent years. The clever devices promise to be more than just a scale, providing users with a greater overall picture of their health to help them stay on track with their health and fitness goals.
SPECIFICATIONS
Size: 26cm x 26cm Batteries: 4 x 1.5v AAA (not included) Measurements available: kg/lbs App compatibility: iOS 8+, Android 5+ or Bluetooth 4+ RRP: $199.99/£152.50
The Dara Smart Scale is just one of the high-tech devices in the FitTrack line-up. It provides users with information on 17 health metrics and creates a personalized nutrition plan depending on their health goals. But, with such an expensive price tag, is the Dara Smart Scale really worth the investment? We put it to the test to find out...
The Dara Smart Scale design
Long gone are the days of chunky bathroom scales—these sleek scales measure just 26cm x 26cm and will fit in seamlessly with your bathroom or can easily be stored between uses. The Dara Smart Scale is available with a white or black glass top. It has four silver electrodes to show you exactly where to place your feet for accurate readings. These electrodes pass a low and safe electrical signal through your body to determine your measurements.
It's worth noting the scale can't be used on carpet or be used while wearing socks. It's also not rechargeable and requires four AAA batteries.
The Dara Smart Scale features
Where FitTrack really excels is in the wide range of features it offers. The Dara Smart Scales can take 17 health measurements to give you a greater picture of your overall health. These readings include:
Fat Mass
Muscle Mass
Bone Mass
Weight
Hydration Levels
BMI
BMR
Visceral Fat
Protein Percentage
Body Age
Weight Control
Standard Weight
Body Fat
Weight Without Fat
Muscle Weight
Protein Amount
Obesity Degree
If you want smart scales that can provide you with all of the above, great! However, the features we found most interesting were Fat Mass, Muscle Mass, and Bone Mass—they helped us understand our body composition, and when we were losing fat and gaining muscle. Further highlighting that your overall weight on the scales doesn't reflect your muscle gains or fat loss.
It's important to note you won't be able to see all the health metrics on the screen of the scales. The scales only provide you with your actual body weight, and you'll have to use the FitTrack app to access all the health metrics and keep track of your progress. The app shows your results in charts and can be great workout motivation to keep you working towards your goals—whether you're taking up strength training for women to build muscle or walking for weight loss.
The FitTrack app
The FitTrack app is easy to use and navigate. You can find it on your smartphone's app store under 'FitTrack app'. Once you've downloaded it and set up your account, you can weigh in and see your first data report where your health metrics are laid out in a super easy-to-read way. You can track your readings and view weekly, monthly, and yearly progress reports.
Your health metrics will be highlighted in blue, green or red (low, standard or high) to give you an idea of where to focus your health and fitness goals. While the data in the app is great for an overall picture, we'd have liked more detail on what each metric means. If this is a deal-breaker for you, you can head to the FitTrack website for more information on the different metrics, you just can't see it in the app.
You can add up to eight users to the Dara Smart Scales, and easily switch between users. FitTrack recommends the scales are not used by anyone under 18 years old, but there is an infant setting that can be useful for tracking the weight of babies and young children. You can also connect the app to Google Fit and Apple Health to see all your health metrics at a glance, including heart rate, activity, and sleep. Plus, FitTrack creates a personalized nutrition plan for your goals.
How accurate is the FitTrack Dara Smart Scale?
With so many features on offer, you might be curious as to how accurate the Dara Smart Scale really is. Well, from our experience we found the readings and progress reports were consistent with what we expected.
FitTrack promises the Dara Smart Scale is +/-3% as accurate as a medical DEXA (x-ray) body fat percentage scan often used in hospitals and research facilities. All of FitTrack's scales are also FDA-approved.
W&H's Verdict
Your health and wellbeing are about more than just a number of the scale. But, if you want to track more than your weight, and focus on becoming stronger and healthier—the Dara Smart Scales could be a great investment for you.
We were impressed by the data it produced and found it was a great motivator for encouraging us to focus on our health goals and to look after our bodies in a sustainable and mindful way. We were keen to get our entire households involved, so we were glad that we could add up to eight users to one device. Despite the expensive price tag of £199.99 (£152.50)—we've seen the Dara Smart Scales are often on sale, and right now FitTrack has knocked 58% (66%) off the bestseller for Black Friday week. The Dara Smart Scales are now marked down to $84.95 (£52).
The only downside to the scales is they're not rechargeable and therefore, although batteries last for many months at a time, we will eventually have to replace them and would prefer to be able to recharge via a cable at home.
Ciara was the former digital health editor at womanandhome.com, covering all things health & wellbeing from fitness to sleep to relationships. She's always on the lookout for new health trends, innovative fitness gadgets and must-read wellness books.
Originally from Ireland, Ciara moved to London to study journalism. After graduation, Ciara started her career at Goodhousekeeping.com. Ciara qualified as a meditation teacher with the British School of Meditation in 2020, and outside of her day-to-day now runs her own meditation school called Finding Quiet. She is all about bettering that mind-body connection but believes wellness looks different to everyone.