WHOOP 4.0 review: Is this premium fitness tracker worth the subscription cost?
Thinking of subscribing to the WHOOP 4.0? I tried the fitness tracker for a month - here's what you need to know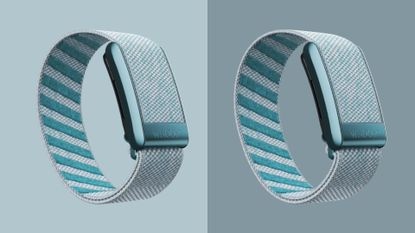 (Image credit: WHOOP)
A tracker designed for fitness enthusiasts focused on making major changes
Reasons to buy
+

24/7 wearable

+

Focus on tracking strain and recovery

+

Available in a range of colors
Reasons to avoid
-

Expensive monthly subscription

-

SuperKnit strap stays soggy when wet
We review the WHOOP 4.0, the newest edition of the subscription-only tracker, assessing its functionality, ease of use, battery life, comfortability, and whether it's really worth the subscription cost.
Founded in 2012 by a Harvard University student athlete to give other sportspeople better insights into their own fitness levels and rest periods, WHOOP creates trackers for fitness enthusiasts - and the 4.0 model is no different. It's smaller than its predecessor (by 33% precisely) and it offers incredible biometrics, including heart rate, blood oxygen, and skin temperature, to give you the best insights into your health.
As the brand have a reputation for creating some of the best fitness trackers on the market, I was excited to try the newest model, the WHOOP 4.0, for myself. Here, I outline everything you need to know about the tracker.
WHOOP 4.0 review
The WHOOP 4.0 is the newest upgrade to the subscription-only tracker, boasting a smaller size and improved biometrics. The most important thing to understand about the WHOOP before you buy, however, is that it's not a standard fitness tracker. Instead of focusing on basic stats such as calories burned, steps taken, or even distance run, although it does provide these in the app, the WHOOP offers two main insights underpinned by constantly-refreshed data: strain and recovery.
When you work out, walk to work, or just go about your daily life, you put your body under strain and the WHOOP records this and scores it out of 21. Every night, it tracks your sleep and your recovery is rated out of 100%. Using these two scores, you can then decide how to train. This is what makes WHOOP a tracker for the dedicated fitness lovers out there as if you're only working out once a week, you probably won't need these insights and others, such as steps done and calories burned (even if it's not entirely accurate), may be more useful and useful workout motivation.
When it comes to comfortability, the WHOOP is almost unmatched. The strap, made from lightweight 'SuperKnit' material, feels super light on your wrist and this really adds to the barely-there feeling of the tracker in general. Unlike a silicone strap, this one doesn't irritate the skin and it's ideal for warmer weather where your body swells in the heat, as the flexible material stretches with you.
The lack of screen, for me, was also a huge plus point. As I spend most hours of the day staring at a screen, it was a good feeling knowing that the WHOOP is just tracking in the background and I wasn't expecting imminent text message pings, or irritating reminders to move so I meet my step count for the day.
The biggest downside of the WHOOP 4.0 for me is also one of the brand's most unique points, however. It works on a subscription system. From $30 / £27 per month, you get the new and improved tracker itself, access to the app, and all the features on an automatic renewal plan. This means, realistically, you don't actually own the tracker as once you stop paying your subscription, the tracker and associated features stop working. The renewal plan also lasts for two years, meaning you pay a slightly eye-watering $480 / £432 for a fitness tracker that you don't actually own.
You do, however, have access to numerous new features and functionality in the app without needing to buy new hardware during your subscription. And if you decide that the WHOOP isn't for you after the two years are up, but you want to hang onto your fitness data, you can export it into another app like TrainingPeaks.
From £18 per month, the WHOOP 4.0 is one of the only subscription-based fitness trackers out there. Designed to monitor exercise achievements and rest efficiency, it's the no-screen fitness tracker for those who want to make serious progress.
WHOOP 4.0 specifications
Size: 38mm x 25mm x 12mm (measured by hand)
Battery life: 4 to 5 days
Charge time: 2 to 2.5 hours
Water resistant: Up to 10 meters for 2 hours
RRP: $30 / £27 per month, including tracker and app access
WHOOP 4.0 battery life
The battery life on the WHOOP 4.0 is good and lasts for between four and five days according to the company, although I found that in the month I was using it, there were some occasions where it would only last for between two to three days. This is much lower than the new Huawei Watch Fit 2 or any of the best Fitbits, but it's still a good amount considering how much is going on behind the scenes. This device is working constantly to gather insights and data on your body and overall health.
To find out whether your WHOOP 4.0 needs a charge, you can double tap the tracker to reveal a light - green means plenty of battery, orange is mid- to low-battery, and red means the device needs charging asap. However, as you actively have to look to see what level your tracker is charged at, it would be possible to forget and the device could run out of battery without you noticing - leaving you without valuable data.
WHOOP's battery system is another unique element to the tracker as it's charged using an attachment you slide onto the top of the device, so you can charge while it's working on your wrist - in all places but in water. When you're done charging, simply slide the attachment onto its own charging point so it's ready to go for next time.
How easy is the WHOOP 4.0 setup?
When it comes to setting up your WHOOP 4.0, it couldn't be easier. You just fix the strap and tracker to your wrist and pair it with your phone, a process that happens relatively quickly once you have the app open and downloaded.
Much like all fitness trackers, the WHOOP 4.0 doesn't provide those essential insights from the off. Every wearable that offers statistical data requires a couple of days to get off the ground and this one is no different, meaning recommendations like sleep times and the times when you're primed for maximum fitness gains don't come through for the first few days. It's not a problem as it's to be expected, but I'd suggest buying and setting up your device well in advance of any training or events you hope to use it for.
Is the WHOOP 4.0 waterproof?
The WHOOP 4.0 is water-resistant up to 10 meters for 2 hours, it's not waterproof. This means it'll be fine to wear in the shower or the swimming pool, provided you don't spend too long in there, but it isn't suitable for diving or any deep water activities.
I'd avoid wearing the WHOOP 4.0 in the water, however, because the strap takes ages to dry. While most sports watches have a silicone strap, meaning water just wicks off, the only strap option is made from the knitted material. So while it's super light and comfortable, water gets absorbed into it easily and it does feel soggy on your wrist.
WHOOP 4.0 vs Apple Watch
It's natural to draw a comparison between the WHOOP 4.0 and the Apple Watch as they're both top performers in the market. However, they are also two very different devices with different functions so one isn't necessarily better than the other, they're just different.
Both devices will track relevant data associated with your workouts - although with the Apple Watch you'll have to pre-program your workout to begin while the WHOOP just records and asks questions later. Both devices record calorie count and heart rate throughout the day but WHOOP doesn't offer step count or GPS services. Instead, it has advanced sleep, stress, strain, and recovery statistics, meaning it's significantly pivoted towards those who want to extensively monitor their health.
So, it's all down to personal preference. The Apple Watch is a smartwatch, meaning that as well as getting all those valuable fitness insights, you'll be able to send and receive messages, make and receive phone calls, set timers, enable alarms, and complete a whole host of other activities that have more in common with an iPhone than another fitness tracker. If all you want to do is focus on your health and make the best possible changes to your fitness, sleep, and stress levels, then the WHOOP is for you as simplicity is its biggest plus point.
Is the WHOOP 4.0 worth the price?
With all of the above in mind, here's the verdict. The WHOOP 4.0 is a premium fitness tracker, designed for fitness enthusiasts who are actively working to make progress with their sport. If you fit this description and you're not a big swimmer, want 27/4 monitoring with valuable insights into your strain and recovery, and need one less screen in your life, then the WHOOP is worth the money as these are features you're not going to get elsewhere.
If you don't fit the description above then I think it's worth taking a look at other trackers - like the Fitbit Versa 3 or Fitbit Charge 5. Any of these devices both offer standard fitness and sleep tracking and biometric insights - including heart rate, stress levels, and recovery stats - albeit at a lower level, and they're also a significantly cheaper one-time purchase.
A digital health journalist with over five years experience writing and editing for UK publications, Grace has covered the world of health and wellbeing extensively for Cosmopolitan, The i Paper and more.
She started her career writing about the complexities of sex and relationships, before combining personal hobbies with professional and writing about fitness. Everything from the best protein powder to sleep technology, the latest health trend to nutrition essentials, Grace has a huge spectrum of interests in the wellness sphere. Having reported on the coronavirus pandemic since the very first swab, she now also counts public health among them.