Common antibacterial agent used in soaps and toothpaste could worsen bone health in women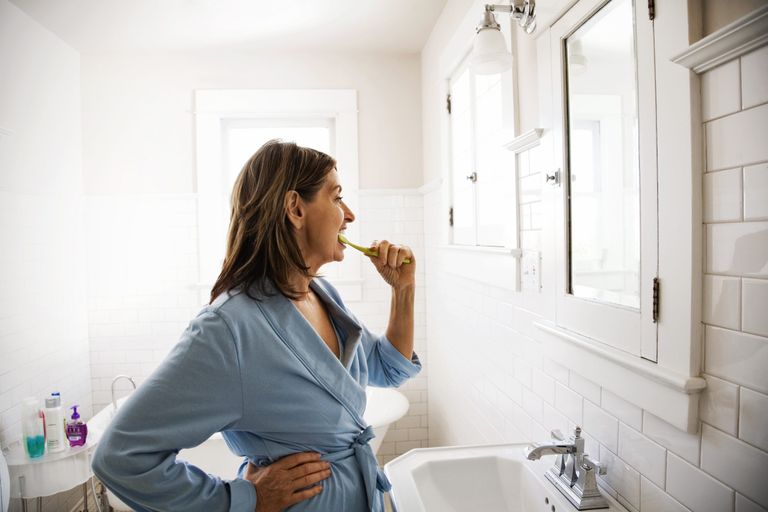 Researchers have revealed that women exposed to high levels of a common antibacterial agent found in personal care products such soaps, toothpaste and mouthwash and everyday cleaning products could have a higher risk of osteoporosis.
Published in The Journal of Clinical Endocrinology & Metabolism the study examined the association between levels of antibacterial and antifungal agent triclosan in urine and the prevalence of osteoporosis in a the sample group of 1,848 women with a mean age of 48.
After adjusting for multiple variables, including age, race, education level, smoking status, BMI and calcium intake, they found that those women with a higher concentration of triclosan in their urine were more likely to suffer from bone issues.
MORE:Over 50s women are at risk of THIS vitamin deficiency, scientists reveal
Commenting, Author Yingjun Li, PhD, from Hangzhou Medical College School of Public Health in Hangzhou, China, said, "Laboratory studies have demonstrated that triclosan may have potential to adversely affect the bone mineral density in cell lines or in animals.
"However, little is known about the relationship between triclosan and human bone health.
"As far as we know, this is the first epidemiological study to investigate the association between triclosan exposure with bone mineral density and osteoporosis in a nationally representative sample from US adult women."
First introduced in the 1960s, triclosan is one of 24 chemicals banned by the U.S. Food and Drug Administration (FDA) for use in antiseptic and antibacterial hand rubs, though no ban of this type exists in the UK.
In 2015 leading consumer goods company Univeler announced that it stopped manufacturing skin care and cleansing products with triclosan, and revealed that it is coming closer to its goal of stopping the use of triclosan and triclocarban — another antibacterial chemical — altogether.
MORE:The one simple change you can make to your retirement routine to boost your mental health
A 2017 research study carried out at the Institute of Microbiology and Infection at the University of Birmingham in collaboration with The Quadram Institute and John Innes Centre (based at Norwich Research Park), found a link between 'a major mechanism of antibiotic resistance and resistance to the disinfectant triclosan'.
Commenting at the time, co-author Professor Laura Piddock, of the Institute of Microbiology and Infection at the University of Birmingham, said, "The link between quinolone [one of the most commonly prescribed classes of antibacterials in the world] and triclosan resistance is important as triclosan has become ubiquitous in the environment and even human tissues in the last 20 years.
"Given the prevalence of triclosan and other antimicrobials in the environment, a greater understanding of the impact they can have on bacteria and how exposure to these antimicrobials may impact the selection and spread of clinically relevant antibiotic resistance is needed."