Running Helped Me Beat Depression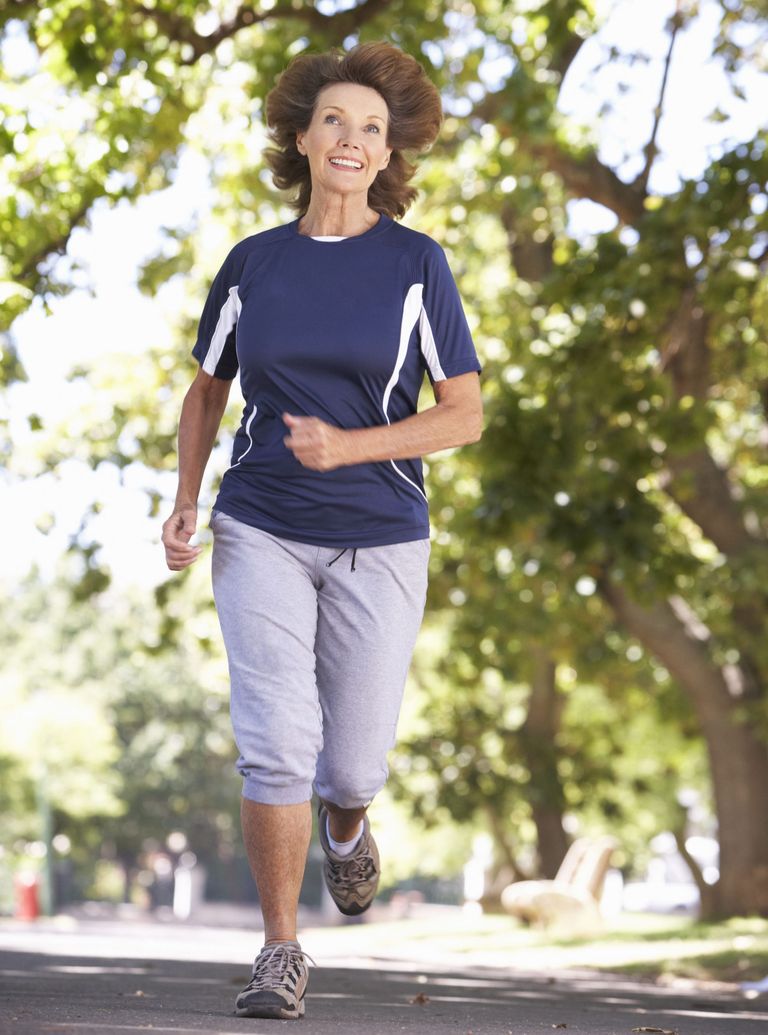 (Image credit: Business Images/REX/Shutterstock)
There is so much more to running than a simple cardio workout. You might be aware that running is credited with everything from reducing blood pressure and 'bad' cholesterol levels to improving memory, boosting bone density, staving off age-related cognitive decline and diminishing our risk of heart disease, type 2 diabetes, stroke, osteoarthritis and certain cancers. Did you know, though, thatevidencesuggests that it could be just as effective as antidepressants in the fight against depression?
One in five GPs now prescribes exercise as an alternative to medication, with 85% of those with mental health problems who have tried exercise saying that they found it helpful. Onestudyfound thatthose whose depression was treated with exercise alone were less likely to relapse than those treated with medication alone or a combination of medication and exercise, with 85% of the exercise-only group remaining depression-free at their 6 month follow-up. More than that, science suggests that running could help toprevent depression, too, with an additional 50 minutes of exercise per week cutting your risk in half.
Why? Well, there's the well-documented 'runner's high' for a start. You might have thought it was all about endorphins, but new evidence suggests that running actually works on the same brain receptors as addictive drugs! Meanwhile, aerobic exercise encourages the growth of new brain cells, a process which appears to be impaired in some people suffering from depression. Over time, as you begin to notice your progress, running can also help you to rebuild a sense of purpose, while boosting your self-esteem and body image. Then there are the benefits associated with simply getting outside - spending time in natural landscapes has been found to reduce the kind of ruminative thought patterns which characterise many forms of depression.
GPLiz Gardiner, who has suffered from depression, says, "I'm a different person when I exercise regularly. When I run two or three times a week, my energy and my motivation lift. I think running really does help protect me from depression. When I don't run regularly, I'm more prone to feeling low."
Susan Kennedy, pictured above, who recently modelled for JD Williams'"The New F Word" campaign, credits running with helping her to recover from bothpostnatal depressionand breast cancer, telling us, "it helps your mood, whether you've had cancer or you can't get out of bed in the morning." She knows how impossible the notion of that first run seems, though. "When I was really depressed, when people said to me, 'You should go for a run,' I honestly couldn't get out of bed. I used to laugh - well, not laugh, because I didn't laugh a lot. Although I understood it, I didn't do it straight away - I was on antidepressants at the time - but then I started doing it and came off the antidepressants. I think the running absolutely helped." She completed her most recent London Marathon in April 2016, having undergone a mastectomy and lymph clearance in 2014 and reconstructive surgery in November 2015.
Running for depression: our top tips
Embarking on a new exercise regime is always tough, but if simply getting out of bed feels like scaling a mountain, where do you start?
1. Take it slow
Set yourself small, incremental goals. If getting dressed and lacing up your trainers feels as much as you can handle on a given day, make that your goal. Your next goal might be getting out of the front door, then walking around the block, then jogging for 5 minutes. One day, you'll feel able to keep going and the next, you'll probably feel like you want to. If you don't feel up to running outside, head to the gym, or invest in anaffordable treadmill.
2. Set goals
Once you're on your feet, make it count. Dr Madhukar Trivedi suggests aiming for 3 weekly moderate-high intensity sessions lasting 45-60 minutes to see real results. Setting a long-term goal, like competing in a race or fun run, can boost motivation. "I used to have a gym subscription, but would only go once a month. I always intended to do more exercise, but hardly ever got round to it," Liz told NHS Choices. "Then a friend of mine ran the London Marathon and I decided I wanted to do the same thing the following year. I ran the London Marathon in 2006 and every autumn I do the Great North Run in Newcastle."
Tracking your progress using a diary, app or Fitbit can help, as can devising a plan to integrate your runs into everyday life. "To make sure I run regularly, I find that I need to develop a structured exercise programme for myself," says Liz. "On Tuesdays and Thursdays, I take my running stuff with me to work and on the way home I'll stop at the local park and go running. If I go home first, I sit down and then don't feel like going out again. I've tried to build exercise into my routine. That way I don't have to think about doing it. It's part of a normal day."
Your GP can help you to come up with a plan that suits you. Read our guide onHow to Start Runningfor more tips on getting started and staying motivated.
3. Get outside
If running on a treadmill helps, getting outside could multiply the benefits.Evidencesuggests that being physically active in a wooded or forested area has the biggest impact on mental health. However,Australian researchershave found that simply spending 30 minutes a week in an urban park can have a real impact on mental health.
4. Find a running buddy
Many runners find that running with a group or partner relieves feelings of isolation and boosts motivation. Susan runs with a group of women she met through her sons' secondary school. "I'm sure half of it is talking therapy," she tells us. "We just blab or moan, you know, chat things through, so it's a really good thing to do. And you can eat cake and not get fat! That's our motto."
Up and Runningis a 10 week beginners' running course which runs twice a year on Saturday mornings in Sevenoaks, Kent. It's open to all women aged 18-65 who have experienced mental health difficulties, and costs £2 per session.
Read more tips on finding a running group or running buddy.
5. Meditate first
Newresearchsuggests that combining running with mindfulness meditation may enhance the beneficial effects. 30 minutes of "focused-attention meditation" followed by a 30 minute run on a treadmill appears to decrease symptoms of depression whilst increasing cognitive control, or the ability to focus attention. Researchers believe that the mindfulness meditation element of mental and physical (MAP) training may help keep the new brain cells generated by aerobic activity "alive". Meditation has also been associated with neurogenesis in the part of the brain known as the hippocampus, an area in which fewer new cells seem to be generated by some people with depression.
Learn more about depression, and what you can do to combat it.