Outdoor Fitness : Top 10 Ideas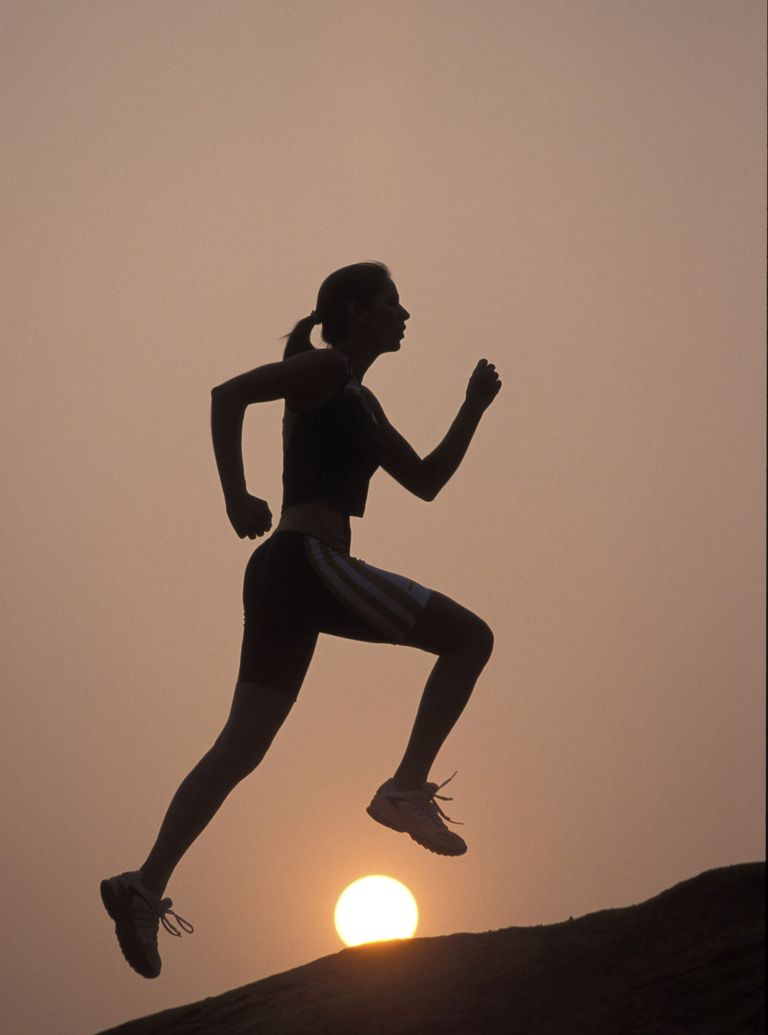 Make the most of summer with our pick of top 10 outdoor fitness ideas
Hate the thought of returning to that stuffy indoor gym to spend another torturous hour on the treadmill? Breathe some fresh air into your exercise plan by taking your workout outside with these outdoor fitness options.
From boot camp fitness classes to kayaking, we've rounded up the best outdoor fitness exercises to help you get fit and make the most of the British summertime. Embrace the longer, lighter evenings and build yourself an outdoor fitness regime that'll get your body ready for the beach…
Extensive research has been conducted into the benefits of outdoor exercise. And, unsurprisingly, it has shown that it is hugely beneficial to our wellbeing and mental as well as physical health. Just five minutes of exercise outdoors can improve happiness and significantly reduce stress levels. Not only that, but you are actually more likely to repeat an outdoor exercise session rather than an indoor gym routine.
These outdoor fitness ideas will help you make the most of the longer days and the warmer weather. With so many workouts to choose from there's no excuse not to give it a go. Fun and efficient, these outdoor fitness ideas are guaranteed to help you tone up and burn off those extra calories before the holidays- no walls needed.
Click through to find the best outdoor fitness activities...
Outdoor Fitness : Community Running Clubs
If you prefer some friendly competition, why not join a local fitness group. It's simple - you meet up with like-minded exercise enthusiasts for a communal training session. The Nike Training Club is the perfect outdoor exercise club for ladies looking to stay svelte, but upandrunning and the beach body coaches are also great. Parkrun is the latest community running phenomenon to hit the UK - offering weekly, timed 5k runs at various locations.
Outdoor Fitness : Cani X (canine cross country)
Need a little motivation? CaniX is the workout for you. The latest craze to hit the outdoor exercise world might seem risky at first, but there's a heap of benefits to be reaped from this fun and challenging activity. Harness yourself to your pet pooch and use their pulling power to up the pace of the workout. CaniX is a great motivator and the perfect way to tire out Rover before bedtime. Big or small, fast or slow - any kind of dog, and human, can take part.
Outdoor Fitness : Inline Skating
Want a fun way to get fit? Inline skating is the perfect option. You can enjoy the sunshine at your local park while still getting a great workout. Show the kids how it's down by signing up to an inline skating class. Find beginner's lessons for inline skating at Skatescool
Outdoor Fitness : Boot Camp Fitness
For an adventurous workout, why not try a boot camp fitness class? British Military Fitness run over 400 classes every week in parks and outdoor spaces around the country. This military-style workout incorporates circuits, strength work and running for a fun yet challenging way to battle the bulge. Find out more about British Military Fitness
Outdoor Fitness : Outdoor Swimming
This complete body workout doesn't only take place in outdoor swimming pools. The more adventurous swimmers can delve in to the sea, lakes and rivers - just remember to watch out for the any nasty undercurrents! For more information visit the Outdoor Swimming Society
Outdoor Fitness : Liberté Beach Fitness Weekend
Kickstart your summer workout regime with the Liberté beach fitness weekend. Taking place along the coast at Holkham, Southwold and Frinton-on-sea, this two-day programme covers boxing, power bag circuits, running and team games. The perfect way to get an all-round body workout away from the gym. Find out more about Liberté
Outdoor Fitness : Outdoor Cycling
Whether it's a leisurely afternoon ride through the country or a hardcore mountain biking trail, everybody loves cycling. But it needn't be a once-in-a-blue-moon activity. Choosing the bike over the car could help you shed pounds, save petrol money and it's great for the environment, too! What more excuse do you need?
Outdoor Fitness : Stand Up Paddle Board Yoga
This unique workout blends the zen of traditional yoga postures with the core-strengthening practice of balancing on a stand up paddle board. A great way to tone up the muscles and invigorate the mind. Classes can be booked throughout the UK. Find out more at the Stand Up Paddle directory
Outdoor Fitness : Hiking
Hiking is the most versatile outdoor workout that allows you to blast 442 calories per hour while soaking up nature's beauty. Go wherever you want and walk as fast as you like. It's also a great workout to get the whole family involved with. Find the best walking routes at National Trails
Outdoor Fitness : Kayaking
Who wants to be stuck on a rowing machine when you could be out on the ocean paddling through the waves for real? Kayaking is fantastic for your core strength and a fun way to enjoy the sea. Find kayaking lessons at the National Kayak School
Outdoor Fitness : Tennis
If the sight of Rafael Nadal pounding balls around in his tennis whites at Wimbledon isn't inspiration enough, an hour of tennis can burn up to 544 calories. Agility, co-ordination and the toned arms of Maria Sharapova are just a few racquet swings away.