A study has revealed why women are more prone to binge drinking
Do you find yourself reaching for a tipple more than the men in your life?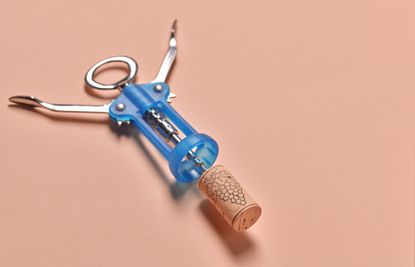 (Image credit: Getty Images)
A study has revealed women are more prone to bringe drinking because of one key factor.
Experts have found that females are more likely to be binge drinkers (opens in new tab) than their male counterparts thanks to fluctuating hormones that trigger a buzz from alcohol.
Female sex hormone oestrogen (opens in new tab) is thought to respond to booze by releasing dopamine in the brain, a chemical that gives us feelings of happiness and pleasure.
In a study conducted on mice, US neuroscientists found that female rodents with high levels of oestrogen experienced a rise in dopamine levels triggered by alcohol.
However, when oestrogen levels were lowered in the female mice, the buzz from the alcohol was less prominent.
READ MORE:Want to drink less alcohol during lockdown? Here's a good reason to cut down (and how to do it) (opens in new tab)
Psychiatrist at the University of Illinois Amy Lasek, who conducted the study, explained that the findings indicate that oestrogen mean women can be more vulnerable to addictive substances like alcohol, something that can lead to dangerous health issues.
"These results indicate that different brain mechanisms cause binge drinking in females and males. This is important because it means that different approaches might be needed to reduce binge drinking in men and women.
"If alcohol drinking is higher during times when oestrogen levels are elevated, this can contribute to both the health risks of alcohol drinking and increase the likelihood of developing severe alcohol drinking problems," she said of the study's findings, published in the journal of Neuroscience.
"Women more rapidly transition from problematic alcohol drinking to having an alcohol use disorder and to suffer from the negative health effects of alcohol, such as increased cancer risk, liver damage, heart disease, and brain damage," Lasek told Inverse.
The research also suggests thata drug which blocks oestrogen receptors, such as one used for fighting breast cancer, may help beat alcoholism in women.