Research reveals eating more fish could reduce risk of this type of cancer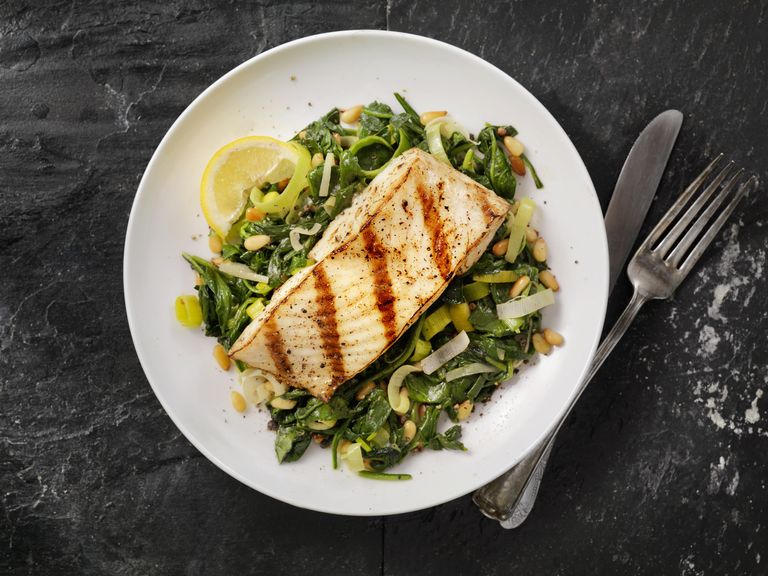 (Image credit: Getty Images)
Three or more portions of fish a week cuts the risk of bowel cancer, new research suggests.
University of Oxford researchers, alongside the International Agency for Research on Cancer (IARC), examined the diets of 476,160 participants who filled in surveys about how often they consume certain foods.
These included detail on the participants' fish intake, including white, fatty, oily, and lean fish. Results showed that eating 359.1g of any fish per week led to a 12 per cent decreased risk of bowel cancer, compared with eating less than 63.49g a week.
People who ate just 123.9g of oily fish a week experienced a 10 per cent lower risk of bowel cancer. Oily fish include salmon, sardines and mackerel. A typical portion of fish is around 100g.
Researchers said: "Consumption of fish appears to reduce the risk of colorectal (bowel) cancer and should be encouraged as part of a healthy diet."
MORE:This is the one thing people who live until they're 100 eat
Both fatty and oily fish are an extremely rich source of long-chain n-3 polyunsaturated fatty acids (n-3 LC-PUFA), which experts believe have a proactive effect in the body. Non-fatty fish also contain these compounds.
MORE:The Mediterranean Diet - the key benefits and what to eat if you're following it
Dr Marc Gunter, Lead Researcher from the IARC, said that their findings demonstrate eating fish should be encouraged as part of a healthy diet.
There was one downfall to the study though, with Dr Gunter saying the dietary data did not include any information on fish oil supplements.
"This unmeasured fish oil supplementation may also have an effect on bowel cancer, so further studies will be needed to see if fish or fish oil influence bowel cancer risk", he said.
Lisa Wilde, Director of Research and External Affairs at Bowel Cancer UK, welcomed the study but also said that further research was necessary.
"Including wholegrains, fibre and fish in your diet, being of a healthy body weight, having regular physical activity, avoiding processed meats and limiting red meat, can all make a real difference." Lisa said.
According to Bowel Cancer UK, around 42,000 people are diagnosed with bowel cancer every year.