Sharon Osbourne breaks down as husband Ozzy reveals Parkinson's disease diagnosis
Ozzy has been struggling for the past year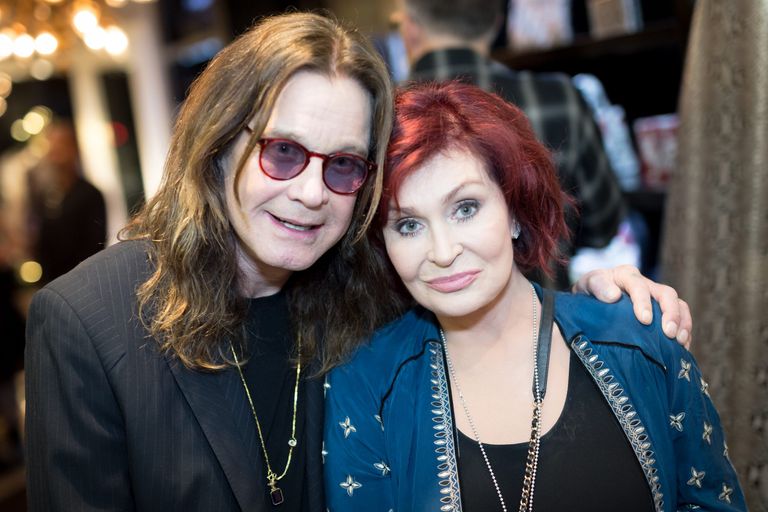 (Image credit: Getty)
Ozzy Osbourne has confirmed he's battling with Parkinson's disease, as he was interviewed alongside wife Sharon.
The British musician sat down with his wife Sharon for an emotional interview in which he opened up about having the degenerative condition, which causes loss of nerve cells in the brain.
Detailing his health struggles, the 71-year-old singer explained how he suffered a fall in the bathroom last year and had to have surgery, which lead to his diagnosis.
Speaking to Good Morning America , Ozzy said, "It has been terribly challenging for us.
"I had to have surgery on my neck which screwed all my nerves."
http://www.youtube.com/watch?v=tRAakLZ-_DQ
Trailing off, the Birmingham born star added, "I found out that I have a mild form of..."
Going on to share details of the illness, Sharon, who has been married to Ozzy since 1982, contributed, "It's Parkin 2 which is a form of Parkinson's. There are so many different types of Parkinson's.
"It's not a death sentence by any stretch of the imagination but it does effect the nerves in your body.
READ MORE:Parkinson's disease: causes, early signs and everything else you need to know (opens in new tab)
"It's like you'll have a good day, then a good day and then a really bad day."
Explaining the unpleasant results of his situation, Ozzy reiterated that the exact cause of his ailments is hard to pin point, unsure if the Parkinson's, the surgery or the fall is to blame.
"I'm on a host of medication, mainly for the surgery.
"I've got numbness down this arm and my legs are going cold. I don't know if it's the Parkinson's or what. That's the problem."
Confessing that coming clean to his fans and supporters about his condition is a weight off of his shoulders, Ozzy continued, "I'm no good with secrets. I cannot walk around with it anymore. It's like I'm running out of excuses.
"I feel better now that I have owned up to the fact that I have a case of Parkinson's."