Research suggests that cervical cancer eradication may be possible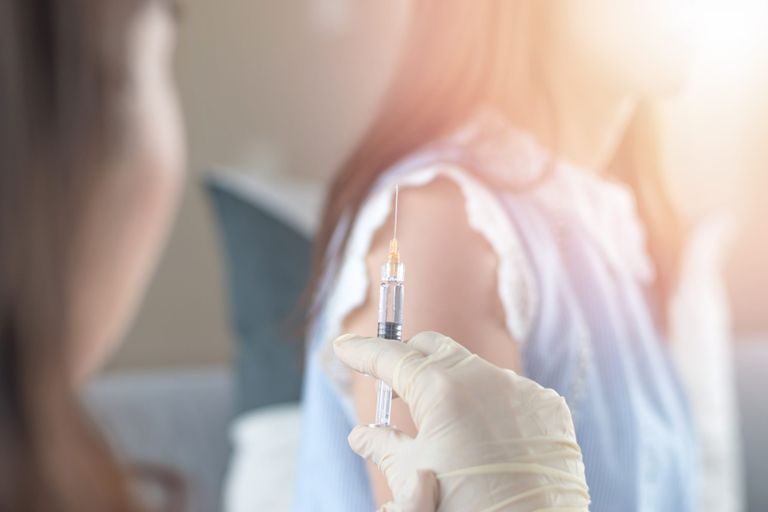 By Amy Hunt
According to new research, the HPV vaccination has offered brilliant hope of one day eradicating cervical cancer.
The BBC reports that a Lancet study, which reviewed over 65 studies, revealed a fall in HPV cases and pre-cancerous growths, since the vaccination came in over a decade ago.
Scientists who covered the review explained that the positive results suggest that eliminating the cancer entirely could be possible if vaccinations continue.
Professor Marc Brisson, who led the review, said, "We will see reductions in women aged 20-30 within the next 10 years."
MORE:The Symptoms Of Cervical Cancer You Need To Know
Of cervical cancer elimination, she explained, "might be possible if sufficiently high vaccination coverage can be achieved and maintained".
Jo's Cervical Cancer Trust, the leading charity on the topic, said that the findings were "extremely encouraging"
Chief executive Robert Music told the BBC, "This study furthers the growing evidence to counteract those who don't believe that this vaccine works, which is now extremely encouraging,"
"We sincerely hope this will boost public faith in the HPV vaccine, so that more lives can be saved and we get closer to a world where cervical cancer is a thing of the past."
MORE:DIY smear tests could soon be available as cervical screening attendance hits 20-year low
HPV vaccinations began back in 2007, and given to girls of school age - between 12 and 13. They recieve two separate vaccinations, and although it doesn't protect the body from all types of HPV that can cause cervical cancer, they can protect against a whole host of strains.
It's estimated that the vaccine prevents 70% of cervical cancer, 60% of vaginal cancer, 40% of vulvar cancer and some mouth cancers.
However, it's important to remember that there is still a need to attend your screening for cervical cancer regularly, as instances of the disease can of course still occur.