Five foods with the nutrients to help your immune system with winter ills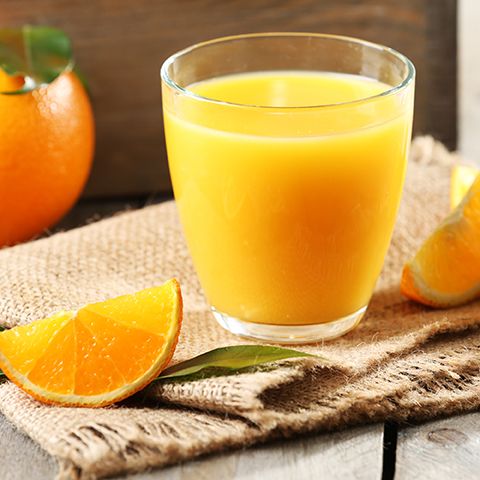 Promotional Feature with the British Fruit Juice Association
Keeping healthy in winter can be a challenge. Shorter daylight hours and icy cold weather means there are fewer opportunities to get outside for fresh air and exercise, and it's hard to avoid coming into contact with infections when everyone around you is coughing and sneezing.
Flu is also a real possibility, with the chief executive of NHS England warning of a potential epidemic. You may already have been offered a flu jab this winter, so make sure you take it up.
We can help our immune system get the boost it needs to give optimum protection from winter ailments, by upping the levels of foods rich in key vitamins and minerals as part of a healthy everyday diet and active lifestyle.
While us Brits should continue to strive to achieve our minimum five-a-day, during the winter it's also important to eat a variety of foods to give a range of nutrients to help our immune system, and so fight off coughs and colds.
Consultant dietitian to the BFJA Sian Porter suggests five of the best.
1. Vital vitamin C Vitamin C contributes to the healthy functioning of our immune system. A 150ml glass of pure orange juice supplies all the antioxidant vitamin C* you need each day, and it counts as one of your five-a-day too. 'It's also a great source of B-vitamin folate which is needed for white blood cells to reproduce rapidly,' explains Sian Porter. Sources: Orange juice, berries, blackcurrants, melon, red peppers, leafy green vegetables, broccoli *RDA of Vitamin C is 80mg
2. Iron intake Winter greens are one of the best sources of iron, so pile your plate with leafy greens like spinach or kale alongside a hearty meat or bean stew. For a speedy lunchtime boost, whizz them with other veg and ready-to-eat beans and lentils into speedy soups. Or you can use greens in a risotto made with low-salt veggie or chicken stock. Sources: Green vegetables, lean red meat, iron-fortified cereals, pulses, eggs
3. Extra zip from zinc Snack foods like chocolate and biscuits might be tempting comfort foods when it's cold, but they can contain a lot of sugar and provide little nutritional value. Fill up instead by snacking on a handful of almonds. They not only do the job in terms of satisfying your hunger, but they also contain zinc, a mineral that's vital in the healthy functioning of the immune system. Sources: Nuts, seeds, lean red meat, poultry, Quorn, beans, wholegrains
4.Super selenium Adding mushrooms to your meals gives taste and texture, and they're a staple in many vegetarian diets, but mushrooms are also a source of Vitamin D, and selenium. This is an important antioxidant that plays a role in maintaining a healthy immune system.
5. Beta-carotene boost When bacteria or viruses enter the body, the immune system triggers an immune response to fight them off. Beta carotene is vital in this process, so brighten up your meals and tuck into carrots and red peppers for a beta-carotene boost. Sources: Carrots, sweet potatoes, cabbage, red peppers, mango, cantaloupe melon, tomato purée