6 Ways To Combat Loneliness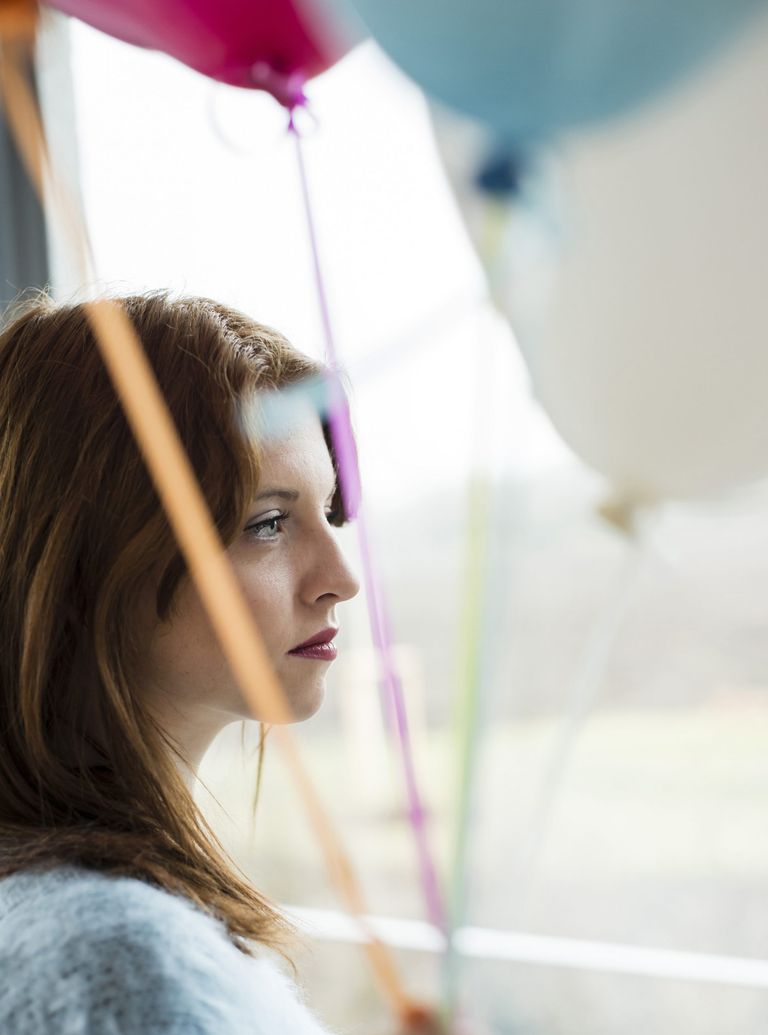 (Image credit: REX Shutterstock)
Loneliness hurts. Literally. Researchers have found that social rejection sparks activity in the same areas of the brain which process physical pain. And, as we all know, everybody hurts sometimes.
New research has found that loneliness ebbs and flows throughout our lifespans, peaking around the ages of 30, 50 and 80. So, if you're feeling alone, take heart - you're really not. In terms of its potential impact on our lives, feelings of social isolation may be as detrimental to our health as smoking. But, say researchers, this makes loneliness an essential component of the human experience. These feelings should be seen as a warning signal that something needs to change. So how can we harness them? 1. Remind yourself that loneliness is something you're feeling, not a fact
Loneliness is subjective. Never forget that your feelings are valid, whatever your marital status or Facebook friend count. But don't forget to count your blessings, too. If there is at least one person in your life who you know would be there for you if you really needed them, remind yourself to be thankful for that.
2. Reach out
Reaching out takes guts, but simply suggesting a coffee date with an old friend can pay enormous dividends. Make a list of five people you've previously been close to - old friends, family members or co-workers - and contact them today.
3. Take a walk in someone else's shoes
Feelings of loneliness can distort our perceptions of existing relationships - we may unwittingly be pushing away those who care about us most. When interacting with family, friends and acquaintances, try to turn your attention to them. Ask questions and listen with an open mind. This can help you to gain perspective, as you realise that others are dealing with many of the same problems, and to forge new - or stronger - connections.
4. Use your screen time wisely
Scrolling through an acquaintance's carefully curated social media feed often does nothing but make you feel more alone. Instead, try a website like Meetup, which allows you to search for people in your area with shared interests or goals. A wave of friend-making apps is also currently taking the Apple store by storm - if you're over 50, try Stitch, which will introduce you to potential friends and travel partners worldwide.
5. Try something new
If you've always wanted to learn to salsa, paint or speak Italian, sign up for a course or drop into a class. It might be scary, but remember - everyone's in the same boat. You don't need to make lifelong friends - or even necessarily speak to anybody - at your first class but, over time, you'll find that you've begun to develop a bond with like-minded people, along with a nifty new skill. Choirs are also a good bet.
6. Travel
There's no longer any stigma attached to travelling solo. With no one to please but yourself, the world is, quite literally, your oyster! Try Friendship Travel, which organises short breaks, long-haul trips and beach jaunts for groups of single travellers, most aged 35-60, or One Traveller, aimed at over-50s. Or, if you're the creative type (or would like to be), Authentic Adventures offers painting, photography and singing holidays - almost 70% of participants are single, with an average group size of ten.