Food waste expert reveals how to make the most of your Christmas leftovers
No need to throw your turkey leftovers away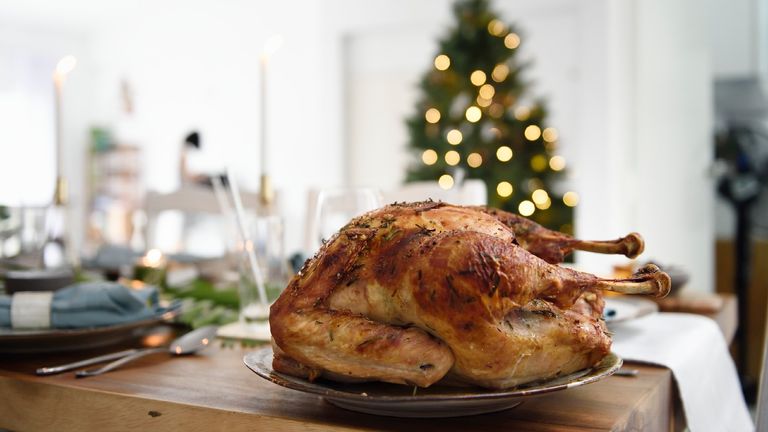 (Image credit: Getty)
By Sarah Finley
Christmas has come and gone for another year, but most of us are probably in the same boat - wondering how we're going to eat the tons of Christmas food which is still lurking in our fridges.
However, an expert has revealed what we can do with our Christmas leftovers so we're not stuck eating turkey sandwiches for the next month.
From soups to toad in the hole, professional home economist Becky Wilkinson revealed how to reinvent your leftover food (and create new dishes that will easily make your best Christmas food list every year).
When it comes to your classic turkey dinner Becky says that everything can be saved and made into delicious lunches and dinners for the whole family.
Leftover carrots can be made into soup by adding caraway seeds and vegetable stock. While Brussel sprouts and roast potatoes can be made into bubble and squeak.
The food waste expert also advised for pigs in blankets: "Make your own mini toad in the holes by using an oiled muffin tin to heat the sausages wrapped in bacon and then pour over a pre-made Yorkshire pudding batter."
While desserts don't have to be thrown in the bin either, according to Becky. Mince pies can be crumbled into brownies and frozen if you can't fit them in now, while panettone can be used to create a fruity bread and butter pudding.
Your wedges of half-eaten cheese still have a life too - and can be used to make Mac & Cheese, while turkey can be used to make sauces and pies.
The home economist, who has worked with TV personalities including Mary Berry in the past, also suggested using leftover Christmas pudding to make a new dessert: "Break up the leftover Christmas pudding and mix with a drizzle of a festive liquor of your choosing. Spread the mixture on top of some ready-rolled puff pastry and roll up into a large swirl."
We can't wait to see your Christmas leftover creations!
Sarah is a freelance writer - writing across titles including Woman & Home, Fit & Well, Tech Radar and the BBC. Covering a variety of subjects, including the royals, celebrities and trends in beauty, fashion and wellness - her biggest passions are travel and fitness. She can normally be found trying out the latest fitness class or on a plane to an exotic destination (pandemic allowing) - or writing about either of them.