The very best Easter eggs to buy and enjoy in 2023
Our food team have chosen the very best Easter eggs in the shops after testing all of this year's new launches and most popular products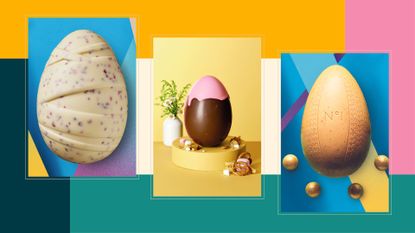 (Image credit: Future)
Our edit of the best Easter eggs for 2023 is filled with delicious options for the whole family and includes a range of different price points.
From classic to quirky, family favourites to deluxe, we've tried and tested nearly 100 Easter eggs this year to find the very best 2023 has to offer. With a mixture of milk, dark and white chocolate options, plus a huge range of flavours, we're sure there's something here for everyone, at every price point.
Best Easter eggs 2023
Why you can trust Woman & Home Our expert reviewers spend hours testing and comparing products and services so you can choose the best for you. Find out more about how we test.
These eggs are among the very best Easter candy 2023 has to offer. We have a mixture of milk, dark and white chocolate favourites below, but if you prefer a certain type of chocolate, then our guide to the best dark chocolate Easter eggs or best vegan Easter eggs could be helpful too.
1. The Collection Belgian Milk Chocolate Layered Egg
Best milk chocolate Easter egg
Specifications
Price: £12.00
Weight: 345g
Stockist: M&S
Reasons to buy
+
Good value for money
+
Variety of flavours
+
Unique shape
Reasons to avoid
-
Supermarket own brand, so not for those who love the most popular chocolate brands
This sculptural Easter egg really stands out from the crowd. Uniquely shaped, the crisp milk chocolate shell hides a secret inner layer of deliciously moreish hazelnut praline and roasted hazelnuts. We love the elegant shape - fashioned into a slightly flattened cocoa pod - and the equally unusual box shape. While this is a supermarket own brand, the attention to detail really makes this egg feel like a luxury buy right from the get-go.
However, as the saying goes, the proof is in the pudding, and this delightful egg certainly tastes as good as it looks. Beneath a creamy milk chocolate shell the layer of smooth piedmont hazelnut praline and chopped roasted hazelnuts creates a lovely texture and flavour that we found addictive. Jess said, "this reminds me of all the best bits of a ferrero rocher" and our whole team tend to agree. The texture of the chocolate is melt-in-the-mouth for a full and luxurious flavour that avoids being too sweet. We found ourselves returning to this beautiful egg for another nibble time and time again.
At 300g its on the larger side for the single eggs we tested. Our team thought the generous proportions make this especially good value for money, and the convenience of it being available from both M&S and Ocado mean you don't even need to leave the house to get this beauty.
2. ASDA Extra Special Free From Dark Chocolate Egg with Vanilla Flavour Truffles
Best dark chocolate Easter egg
Specifications
Price: £5
Weight: 200g
Stockist: Asda
Reasons to buy
+
Suitable for vegans
+
Rich dark chocolate taste
+
Value for money
Reasons to avoid
-
Disappointing packaging
-
Supermarket branding
A surprise front runner, we were mighty impressed with this duo of chocolatey treats. In one smart package, you get a lovely dark chocolate egg and 5 gold foil-wrapped dark chocolate truffles, filled with vanilla-scented salted caramel. Not only is it a great all-round dark chocolate, but this one is also vegan, making it one of the more slightly healthy Easter eggs on the list. Jen commented that "the chocolate has a lovely mouthfeel and a notable creaminess that is hard to achieve with vegan chocolate". The truffles are on the sweeter side, but alongside the rich dark chocolate of the egg, we found this to be a pleasing contrast. Notably popular, even among the ardent milk choccie fans in our tasting team, the well-balanced chocolate - there's just a hint of bitterness - has a satisfying snap. Dark chocolate fans beware, this is definitely one you could finish in one sitting…but at just £5 you can afford to pick up a second or even a third to keep you snacking over the Easter weekend.
There were few things to fault with this bargain buy, but if we were to be picky (and we definitely are!), we felt the packaging was slightly disappointing. While the cardboard is recyclable, the egg inside is much nicer than the packaging suggests, and while we like to think we can all avoid judging a book by its cover, the box and branding definitely made this less giftable than some others at a similar price point in this list.
3. Waitrose Raspberry Ribbon Easter Egg
Best white chocolate Easter egg
Specifications
Price: £7
Weight: 175g
Stockist: Waitrose
Reasons to buy
+
Great texture
+
Strong fruity flavour
+
Plastic-free and recyclable packaging
Reasons to avoid
-
Smaller in size than other eggs on this list
One for the milk chocolate lovers and white choc sceptics alike! White chocolate can sometimes be seen as the 'marmite' of the chocolate world, with many people either loving or hating this sweeter sibling to the family favourite milk and grown-up dark chocolate varieties. Given this, it's perhaps surprising how well this stylish egg went down with our team of testers. A creamy white chocolate with a good snap, this one is studded with generous flecks of freeze dried raspberries that temper some of the sweetness and enhance the lovely vanilla notes. The chocolate is rich without being sickly, making this stand out from the pack of white contenders.
We loved the beautiful ribbon design on this egg, and while the packaging isn't fancy, it scored bonus points for being plastic-free and fully recyclable. Jess commented "it's not necessarily one I'd take as a present, but as a sweet treat for myself, this one is perfect". At 175g it's on the small side compared to other eggs in this list, but sometimes good things come in small packages and this is one yummy little beauty.
While some of the other high scorers in the white category - such as the Lindt gold bunny strawberry white - were larger, the generous thickness of the chocolate in the Waitrose ribbon egg was noted as more satisfying, and those zingy pockets of raspberry make this a little more grownup than many of the other offerings.
4. Waitrose No 1 Hidden Truffles Blonde Chocolate easter Egg
Best blond Easter egg
Specifications
Price: £11
Weight : 215g
Stockist: Waitrose
Reasons to buy
+
Voted 'Easter egg of the year' by our food team
+
Rich caramel flavour
+
Elegant design
Reasons to avoid
-
Slightly above average price of other supermarket eggs in this list
It's a bold statement, but in our humble opinion, this one takes the prize for egg of the year. If you're not familiar with blond chocolate, it's the grown-up sibling to white chocolate, slightly caramelised for a more nuanced flavour. This one, studded with flecks of feuilletine and fleur de sel is a fine example of the style and there's little we can say to fault it.
Our team of testers unanimously loved the rich caramel flavour of the egg, with toasty notes that makes this less sweet than other examples we tried. There's a fab crunch to the shell and the thickness of the chocolate was noted by many as generous. Deputy Food Editor Rose Fooks commented that she's "willing to wager this beauty would convert even the biggest white choc sceptic".
There's a quiet sophistication to the Waitrose One range and this is no exception. With a simple and elegant design and unique shape, this lovely egg stands out in all the right ways.
Along with the egg there are truffles, filled with a ridiculously good caramel that's spiked with sea salt and brushed with gold lustre. If we have one complaint, it's that there were only four of these beauties, so if you're planning on sharing this winner, get in early on the truffle action!
5. Monty Bojangles Taste Adventures World of Wonder Easter Egg
Best Easter egg for gifting
Specifications
Price: £10
Weight: 268g
Stockist: Ocado
Reasons to buy
+
Ideal for family gatherings
+
6 different truffle flavours
+
Melt-in-the-mouth texture
Reasons to avoid
-
Not kid friendly
-
Plain milk chocolate egg
If you're visiting friends and family at Easter, this exciting variety box is sure to be a crowd-pleaser. Ideal for family gatherings, it includes a plain milk chocolate egg and a selection of Monty Bojangles truffles, which have developed something of a cult following among chocolate devotees of all ages.
We loved the vibrant packaging, with Georgia commenting that it felt "playful and adventurous", reminiscent of Willy Wonka. While we found the easter egg itself didn't wow us, it was nonetheless tasty and comes wrapped in a pretty colourful metallic foil. However, while you may come for the egg, you'll stay for the truffles. You get six flavours in this large box (there are also smaller boxes in the range with individual truffle flavours), all with wacky names like berry bubbly and Serumfle Nutty. But don't be fooled by the whimsy, these truffles are serious business! Rich, decadent and coated in cocoa powder for an ever so slight touch of bitterness, they melt in the mouth. While not the most kid friendly option on our list, we found they still went down a treat with the youngsters we deputised in the tasting team. A definite step up from the usual variety box, we'd be over the moon to receive this from a friendly neighbour or dinner guest.
6. Morrison's the Best Belgian milk chocolate and orange egg
Best flavoured milk Easter egg
Specifications
Price: £6
Weight: 240g
Stockist: Morrisons
Reasons to buy
+
Stylish design
+
Crunchy
+
Smooth & Creamy taste
+
Environmentally conscious
Chocolate and orange are a match made in heaven and this stylish egg really impressed our team. The large egg is beautifully decorative, with an orange marble design that was different from all the other eggs we tested. The shell is quite thin, but this gave a lovely snap when cracked. There's a nice crunch to the shell, and Jess thought the texture was "reminiscent of M&Ms" with a thin and crisp shell encasing the chocolate. As for flavour, we liked that the orange was subtle, allowing the flavour of the milk chocolate to come through. The smooth Belgian milk chocolate was tasty and creamy without being overly sweet. It was also nice to have a milk-orange combo, as many of the other flavoured eggs we tried were based on dark chocolate.
The premium range from Morrisons is certified with Rainforest alliance credentials, making this a good environmentally conscious choice. The box, while branded as Morrisons, felt more premium than some of the other supermarket packaging we came across. While we thought the Asda packaging for the dark chocolate egg was a bit disappointing, the Morrisons design is stylish and striking.
If you're a fan of Terry's chocolate orange, then you'll love this classy number.
7. ASDA Extra Special Peppermint & Cocoa Nib Dark Chocolate Egg
Best flavoured dark chocolate Easter egg
Specifications
Price : £7
Weight: 280g
Stockist: Asda
Reasons to buy
+
Intense refreshing mint flavour
+
Elegant aesthetic
+
Glossy finish
+
Value for money
Reasons to avoid
-
Supermarket own brand, so not for those who love the most popular chocolate brands
One for the grown-ups, this peppermint beauty was another winner from the Asda range. The dark chocolate is creamy and not too bitter, while the mint flavour is intense and refreshing. The shell is studded with cocoa nibs imparting a lovely nuttyness and slight bitterness which we really liked. Jen thought this one, "tasted like a peppermint crisp or a concentrated After Eight." We were impressed with the overall quality of the chocolate too, which was melt-in-the-mouth and super rich.
In terms of looks, we loved the shine on the egg, and the simple decoration is understated and elegant. Rose commented, "the simple line design is a classy touch, and the glossy finish is beautiful". As with the other winners in the Asda range, we would have liked a slightly nicer box for gifting, but at £7 this is wonderful value for money and excellent quality so we simply couldn't go past it.
8. Tony's Egg-stra Special Chocolate Eggs
Best mini eggs
Specifications
Price: £4.49
Weight: 150g
Stockist: Waitrose, Sainsbury's, Booths, Ocado, Selfridges, Oxfam, WH Smith, independents and online
Reasons to buy
+
Unique packaging and individually wrapped eggs perfect for Easter egg hunts
+
Variety of flavours
+
100% recyclable
Why settle for one flavour when you could have 10?! Back by popular demand (these were a roaring success last year too), this sweet little selection box includes up to 10 flavours, "un-egg-ually" distributed to highlight inequalities in the chocolate industry. The selection is a tour of Tony's Chocolonely favourites, including milk, dark and white chocolate options. All three varieties are delicious, and the same quality we've come to expect from Tony's range of bars.
Flavour-wise, there's almond honey nougat, white raspberry popping candy, pretzel toffee, and more classic options like hazelnut, almond, caramel and plain. The chocolate wrappers are all colour coded so, while you may not get every variety, you'll know what your box contains, and at just £4.94 a pack, we'd highly recommend picking up one of the packs to make sure you can try all the flavours.
Housed in a cute mini egg carton, each Easter egg is individually foil wrapped so they'd make a fantastic addition to any Easter egg hunt or could be used as an edible addition to your Easter table decor. We thought these would also make a great gift for kids of all ages.
9. Montezuma's Peanut Butter Dark Chocolate Mini Eggs
Best vegan Easter eggs
Specifications
Price: £4.50
Weight: 140g
Stockist: Montezuma's, Amazon
Reasons to buy
+
Rich dark chocolate taste
+
100% cocoa
Reasons to avoid
-
Not individually wrapped
-
Strong peanut butter flavour which might not be to everyone's taste
One for the Reeses Pieces fans. Don't be fooled by the mini size, these little lovelies deliver big flavour despite their small package. The crisp hollow shell is quite thick for a satisfying crunch when you take a bite, and the filling is a mousey peanut butter that's richly roasted for a more grown-up flavour, amplified with a healthy pinch of sea salt.
We were impressed with the flavour of the chocolate in this Vegan mini, though it's quite a strong flavour, so you're looking for the little ones, we'd suggest the milk chocolate version, with all the moreish peanut flavour housed in a creamy milk chocolate shell. On the other hand, for those hardcore dark chocolate fans, there's also a 100% cocoa version. This one is also vegan and will really knock your socks off.
For a mini egg, these are larger than most we tried, standing 3.5cm tall. This generous size impressed our testers, with Georgia noting this was a major plus in her opinion. The eggs don't come individually wrapped, so unfortunately they can't be used for Easter egg hunts, but the bag is fully recyclable. As with the other Montezuma's products we tried this year, the ethical credentials of the company stood out.
Best luxury Easter Eggs
10. Betty's Feuilletine Egg
Best luxury Easter egg overall
Specifications
Price: £25
Weight: 200g
Stockist: Bettys.co.uk
Reasons to buy
+
Made with Swiss chocolate
+
Aesthetically pleasing
+
Creamy & fruity
+
Variety of flavours
Reasons to avoid
-
One of the most expensive eggs on this list
The Yorkshire Tearoom legends Betty's have pulled out all the stops with this beauty. Made with swiss chocolate and crunchy feuilletine wafers, this elegantly presented milk chocolate egg is a classy upgrade on a classic Easter egg. Traditionally shaped, with a styling gold brush decoration, the addition of crispy wafers adds crunch and a delicious caramelised biscuit flavour to the chocolate. It's creamy, rich and slightly fruity for a grown-up milk chocolate that will satisfy even the most discerning of judges.
Packaged in a smart box that's reminiscent of the Iconic Yorkshire tearooms, it's the perfect size for 1-2. Rose and Jen both thought the chocolate was exceptional, however, Jen commented that 'the feuilletine is quite subtle compared to some of the other eggs we tried" - most noteworthy the Waitrose No 1. Blond egg, which was our overall favourite this year.
Unlike many of the other eggs we tried in the luxury category, this was the most straightforward, skipping the quirky flavours and shapes in favour of fine quality and tradition. While the Hotel Chocolat and Melt offerings were all amazing, Jess commented "this lovely egg has an understated elegance, perfect for those who like their chocolate fix without the extra pageantry".
11. Sainsbury's Taste The Difference Tiramisu egg
Best fancy-flavoured Easter egg
Specifications
Price: £8
Weight: 260g
Stockist: Sainsbury's
Reasons to buy
+
Rich, velvety taste
+
Crunchy satisfying texture
+
Generously sized
Reasons to avoid
-
Coffee-flavour might not be to everyone's taste
Calling all coffee lovers! Crafted with care, this egg is made with rich, velvety milk chocolate infused with a touch of coffee and flecked with cocoa nibs. It's very nice quality chocolate and the crunchy cocoa nibs give it a satisfying texture and a touch of bitterness to temper the sweet milk choc shell. The egg is generously sized, making it perfect for sharing, but as Georgia commented, it's so moreish, you could polish it off alone in one sitting!
Rose thought this beautiful egg was "one of the prettiest we've seen" and the rest of the team certainly agreed. With a striking white chocolate brush design, and slightly elongated shape, this was unique. Like the M&S and Waitrose ranges, Salisbury's have opted for a contemporary shape this year, and while we thought the designs from competing retailers were cleaner, we liked that this one was a touch more glitzy.
If coffee isn't your thing, we were also impressed with the rest of the Taste the Difference range, including the Mink chocolate Sticky Toffee Pudding egg - one for the sweet tooth - but this most sophisticated tiramisu flavoured version won our hearts. Packaged in an elegant box adorned with gold accents, this would make a beautiful gift.
12. Melt London Coconut Easter Egg
Best novelty Easter egg
Specifications
Price : £34.99
Weight: 300g
Stockist: meltchocolates.com
Reasons to buy
+
Thick chocolate layer
+
Rich coconut filling
+
Creamy interior
+
Impressive packaging
Reasons to avoid
-
Not for people who don't like coconut
-
the most expensive egg on this list
An Easter egg that looks like a coconut! This gorgeous offering from London based chocolatier Melt will introduce a touch of theatrical flare to your Easter festivities.
Crafted from premium quality ingredients and lovingly hand made, we were impressed with the attention to detail on this luxury buy. Coated in a thick layer of velvety milk chocolate, at the heart of the egg lies a creamy coconut filling that is infused with just the right amount of sweetness and a strong aroma of coconut - think posh bounty. Jen commented that the generous thickness of the egg added to the feeling of decadence, and Jess enjoyed the different textures in every mouthful, with the firmer outer shell contrasting nicely with the soft, creamy interior.
The packaging on this beauty is equally impressive - each egg comes in a premium giftbox - and while there's no denying this is a pricy purchase, it's quality is certainly reflected in the finishings.
Like many other winners this year, the ethical credentials of Melt were a big positive for our team, making this Easter egg not only a delicious treat, but also a responsible choice.
13. Hotel Chocolat Extra Thick Patisserie Egg
Best luxury Easter egg for gifting
Specifications
Price: £30
Weight: 405g
Stockist: hotelchocolat.com
Reasons to buy
+
Two flavours
+
Thick chocolate shell
+
Dessert-inspired chocolates included
The Hotel Chocolat Easter egg range truly has something for every flavour of chocolate fan—but this showstopper has to be our favourite. Inspired by classic desserts, the beautifully boxed selection included an egg of two, lavishly thick halves, one made from 50% milk chocolate and pecan praline, with a flavour akin to chocolate brownie, while the other is a caramel-milk and mascarpone number that tastes like salted caramel - Definitely one for the indecisive chocolate addicts!
In addition to the egg itself, there's an array of lovingly crafted, dessert-inspired chocolates. Jess and Georgia both found it super satisfying to guess the flavours and there's something there for everyone, from a gently spiced 'carrot cake' to a sweet and caramelly treacle tart.
What truly sets this lux Easter treat apart is the extra thick construction, and while it's at the pricier end of the spectrum, at 405g you get a lot of chocolate bang for your buck here, not to mention superb quality chocolate that's a true indulgence.
The Extra Thick Patisserie egg comes in a beautiful, white scalloped tin, that, in the spirit of reducing waste, we think would make a wonderful biscuit or cake tin for all your baked treats.
Whether you're gifting this beauty, or keeping for yourself, it's an impressive and playful selection.
Best Easter Eggs for kids and teens
14. Montezuma's Orloff, Milk chocolate hen with dark and white chocolate flecks
Best family-favourite Easter egg
Specifications
Price: £12.50
Weight: 200g
Stockist: Online store, Amazon, John Lewis
Reasons to buy
+
Aesthetically pleasing
+
Quality flavour
+
Ethically sourced
+
100% recyclable
Reasons to avoid
-
Slightly above average pricing
In a sea of novelty eggs this sweet little lady stood out with her good looks and quality flavour. Smooth and creamy, this winner is constructed from milk chocolate that's pleasingly flecked with feathery wafers of dark and white chocolate. The unique multi-choc construction gives the egg a distinctive flavour that's less sweet than some of the others we tasted, making it a strong favourite for the whole family, even those who generally prefer dark chocolate.
We also loved the appearance, with Jess commenting "it looked like terrazzo…tres trendy!". The chocolate's ethical credentials are impressive too, as is the case with all of montezuma's range, being organic, ethically sourced and palm oil free. The packaging is simple and stylish, and like many retailers we rated this year, Montezuma's pride themselves on having 100% recyclable packaging. Made in West Sussex, this UK-made product is a real feel-good purchase all-round.
15. Moser Roth Rocky Road Drizzle Milk Chocolate Egg
Best Easter eggs for teens
Specifications
Price: £5.99
Weight: 188g
Stockist: Aldi
Reasons to buy
+
4 different textures
+
Stylish packaging
+
Good for teens
Crafted by the expert chocolate makers at Moser Roth exclusively for Aldi, we were impressed with the quality and style of this fun egg. Combining two Easter favourites in one stylish package, this milk choc egg is studded with salty pretzel, sweet honeycomb and chewy marshmallow. The playful additions made this slightly sweeter than some of the others on offer, but for the younger crowd we think it's spot on. The chocolate was creamy and we enjoyed the pops of salty pretzel, which nicely tempers the sweetness from the other add-ins. The decoration is simple, but Georgia commented that it's "perfect for the teen crowd" and we tend to agree.
Ideal for those who have outgrown the more 'kiddy' eggs such as Percy and Collin, there's still something youthful and fun about this tasty number, making it a good stepping stone to some of our more 'grown-up' egg picks.
Beyond points for flavour and style, our team liked that this, while still essentially a 'own-brand' egg, is less obviously so. The packaging is chic and simple and while not fully recyclable, we liked that you could see the egg in the box.
16. Colin The Caterpillar and Percy Pig Faces
Best novelty Easter eggs for kids
Specifications
Price: £6
Weight: 346g
Stockist: M&S, Ocado
Reasons to buy
+
Classic Percy pig taste
+
Beautiful vibrant pink
+
Creamy texture
Sure to be a roaring success with the young ones (and young at heart) Marks & Spencers' iconic duo have been reimagined in chocolate form this Easter. Georgia noted that these, especially pretty pink Percy, "tastes remarkably like the sweets", so if you're a fan of that fruity flavour then this is a fun find. The chocolate has a good snap and even thickness, and the flavour, while not to everyone's liking, has a nice creaminess. It's on the sweeter side (as you may expect) but for the little ones, that's probably a big plus. Unlike some other novelty eggs aimed at kids, the chocolate on both Collin and Percy tasted good quality and avoided the waxiness that sadly proved common among many of the character shapes.
Beyond flavour, we think the sheer novelty factor of these is reason enough to buy. The 'eggs' (if we can still call them that), are nicely detailed and the Percy is an even and vibrant pink. While the packaging was fairly basic, we liked that the image displays the actual size of the egg, so you really get a sense of what you're buying.
Besides these fun faces, there are other offerings in the range for Easter, including a more traditional egg that is paired with some Percy sweets. While this was nice, our testers unanimously agreed that the characters are the better buy.
And if we had to choose one? We'd have to go with Percy - which pipped Collin at the post on both flavour and design.
How we tested the best Easter eggs for 2023
Our Woman&Home food team - consisting of Food Director Jen Bedloe, Food Editor Jess Meyer, Deputy Food Editor Rose Fooks and Junior Food Writer Georgia Sparks - made up the main tasting panel for our big Easter egg taste test 2023.
Putting close to 100 Easter eggs through their paces, the tasting team divided the eggs into three main categories - milk, dark and white chocolate - in order to assess like-for-like.
Each egg was assessed first and foremost on taste, and while the markers of quality were slightly different for each category of chocolate, we were looking for a balanced sweetness, melt in the mouth, rich flavour and creaminess across all categories. Beyond these foundations, we looked for a good 'snap', and for flavoured eggs we considered the quality - did it taste natural or synthetic - and how distinctive the flavour. Bonus marks were awarded for originality.
Once flavour was assessed, we looked at the appearance of both the egg and the packaging. While secondary to the chocolate quality, we think it's an important factor as Easter eggs are so often bought as an Easter gift for adults and children alike.
Additionally, we considered any points of difference such as ethical sourcing and practices, and any environmental considerations such as plastic-free or recyclable packaging - a trend we are pleased to say has been noticeably increasing across the market.
Sign up to our free daily email for the latest royal and entertainment news, interesting opinion, expert advice on styling and beauty trends, and no-nonsense guides to the health and wellness questions you want answered.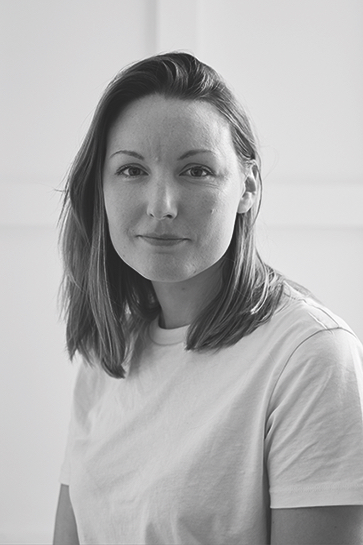 Jess is the Group Food Editor at Future PLC, working across brands in the woman's lifestyle group, including Woman and HOme, Woman's Weekly, Woman, Woman's Own, Chat, womanandhome.com and Goodto.com. Jess studied at Leiths School of Food and Wine in London, graduating with a diploma in culinary arts before gaining a scholarship to study at the Ecole Nationale Superieure de Patisserie (ENSP) in France, where she learned the fine art of French patisserie.
An experienced recipe writer, food stylist and home economist, Jess honed her skills in print and digital food media, working with well known brands such as Great British Bake Off, Tastemade US and UK, Slimming World, Tesco, M&S, Tabasco, Baileys, Castello and Stella Artois to name a few; as well as a host of book titles.