What's New At Next? This Season's Clothing Collection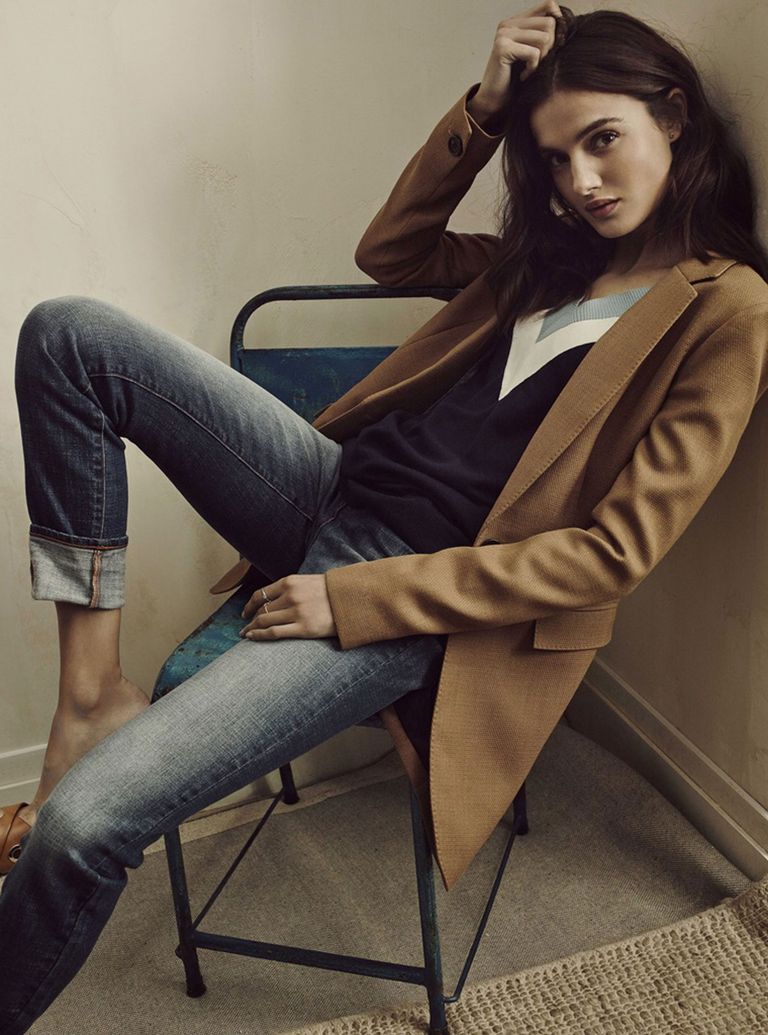 There's a good reason why Next clothing is a firm favourite for women everywhere, and this stylish new collection proves everything...
Ah, good old Next. A great high street clothing option for women everywhere. Whether you're looking for a new work wardrobe or a gorgeous spring coat, Next can be relied upon to create well-fitting clothes in great fabrics that will really go the distance.
Whilst Next clothing has always been a great option for women looking to inject a little more style into their look, we've been seriously impressed by their collections in recent seasons. Swiftly overtaking competition to become one of the most-loved stores on the high street, it seems they can do no wrong. Somehow managing to create collections that have something to suit every shape, style and taste, and with those infamous sales throughout the years, they've seen their popularity soar, and advertisements become more and more fashion forward.
What we love the most about Next clothing is that there's something for everyone. The spring/summer collection is packed full of pretty blouses, fashion forward accessories, perfectly-tailored pieces and, of course, jeans to suit every shape and size. We believe its success lies in the welcoming feeling you get when stepping into a Next store - you know there will be styles that will suit your shape, and that you won't have to rummage to find them! It doesn't matter if you're not a 'jeans type of woman' - there's a stunning skirt you can choose instead, and vice versa.
This light weight camel coat makes for a great transitional season buy. It will look stylish thrown over a shirt and jeans, and will take you everywhere from a quick run to the shops, to after work drinks. We like it a lot!
Ready to see a sneak preview of the spring/summer you'll be picking up soon? Then click through our gallery...
Next Spring 2016
Stripes are already a big trend, and they're set to get even bigger come spring. So why not stock up your wardrobe with this pretty shirt?
Next Spring 2016
Laid back jeans with a sheer, scarlett hued shirt is the perfect spring look. Oh, and we LOVE the gorgeous saddle bag - a must have accessory for the forthcoming season.
Next Spring 2016
Add some bohemian romance to your look with this gorgeous floppy hat. Pair it with this statement necklace for a stylish boho vibe.
Next Spring 2016
Not wardrobe update would be complete without a new pair of ankle boots, and we can't get over this little pair. Not to high, not to low, they will put the finishing touch to your look.
Next Spring 2016
Skirts are a fantastic investment, as you can mix and match them with so many different things and we love this new season offering. Wear it with booties, smart sneakers, or even the lustful high heels pictured above.
Next Spring 2016
This beige hued suit, paired with pretty Alice in Wonderland esque flats is a match made in sartorial heaven. A suit is a worthy investment and can be worn to work, or if teamed with some statement jewellry it can make a wonderful and unexpected alternative to a cocktail dress.
Next Spring 2016
We love the combination this sheer floaty blouse and patent flats, which make for two staple spring pieces you can wear over and over again.