6 stylish fashion brands that donate profits to women's charities
Make a difference with the feel good fashion buys that give back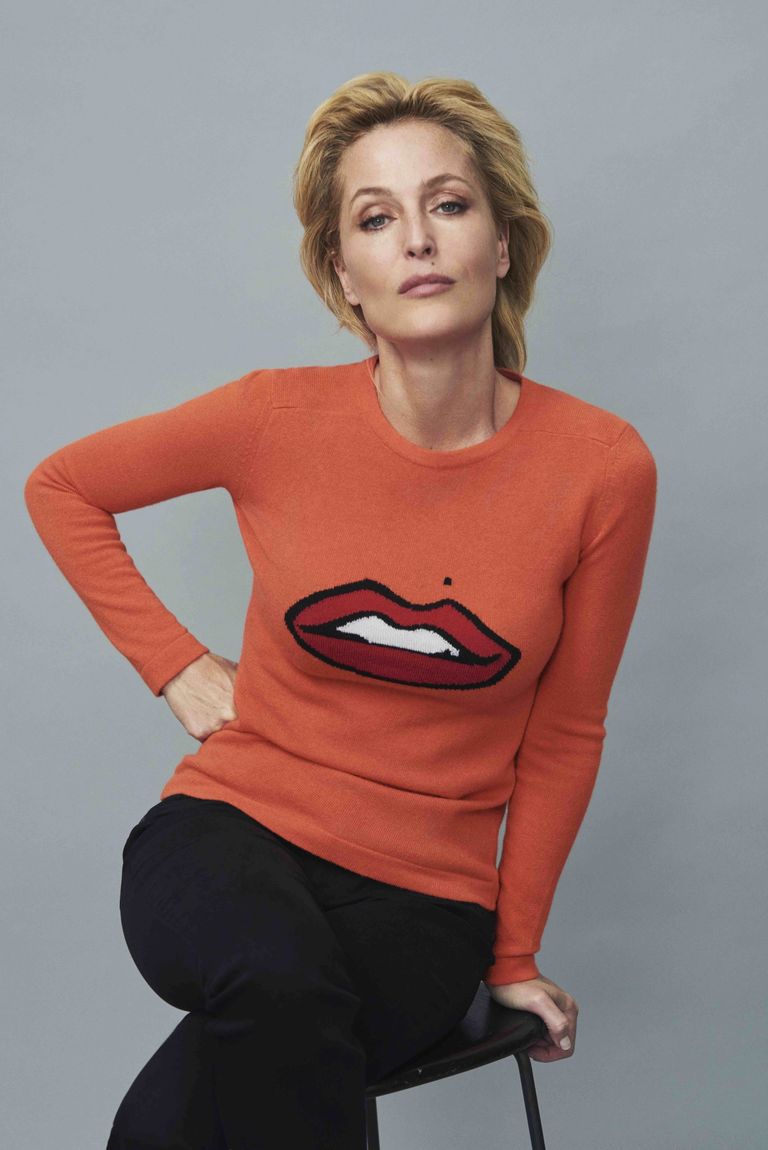 If you want to support women's charities while you shop, we've rounded up the most stylish items to spend your money on this month.
From jewellery to watches, T-shirts to scarves and hand bags, some of our favourite fashion brands are voicing their support for women's charities.
Take a look at our top picks and shop safe in the knowledge you're doing your bit to fight inequality.
Stylish items to buy if you want to support women's charities
Winser London X Women For Women
We've long been a fan of Winser London's elegant separates and luxurious knitwear and the brand's latest initiative has got us feeling all warm and fuzzy inside.
The British heritage brand has teamed up with Gillian Anderson to launch a range of knitwear that donates proceeds to Women for Women. The brand has already raised over £10,000 to support women affected by conflict and shows no sign of stopping.
Designer Kim Winser says, "We believe women deserve to be proud of who they are. We want to help build confidence through strength – it's infectious!"
SHOP NOW: Winser London X Gillian Anderson lips jumpers, £195, Winser
Net A Porter X Women for Women International
Who doesn't love a printed T-shirt? Online designer destination has teamed up with big fashion names including Stella McCartney, Isabel Marant and Jimmy Choo to design a limited edition range of printed tees that we're excited to have in our wardrobes.
Featuring exclusive designs inspired from the brands' main ranges, 100% of profits go to Women for Women International, a charity set up to help women rebuild their lives after outbreaks of war.
The only problem you'll have is which style to buy first…
Stella McCartney X Net-A-Porter
SHOP NOW: Printed T-shirt, £195, Stella McCartney
Jimmy Choo X Net-A-Porter
SHOP NOW: Printed T-shirt, £115, Jimmy Choo
So Just Shop
Launched in 2015, So Just Shop has been developed as a platform to enable vulnerable women throughout the world to gain economic freedom, increasing access to education and health services.
With a mission to bring 250,000 women and their families out of poverty, So Just Shop works closely with small-scale artisans, providing training and access to international markets. It now has over 50 sellers across 20 countries and three continents, with all artisans paid a living wage.
We love their handcrafted jewellery and accessories which are available at sojustshop.com and in the brand's new concession at Topshop Oxford Circus in London.
SHOP NOW: Ritu earrings, £24.99, So Just Shop
Fossil X Girl Rising
Accessory label Fossil have collaborated with esteemed illustrator Bijou Karman to create a limited edition capsule collection for International Women's Day.
Known for her unique portraits and her love of bold prints and bright colours, Bijou's designs are inspired by women from around the world. The best news is that 25% of proceeds from the Bijou Karman x Fossil Collection will benefit Girl Rising, which supports education in young women.
SHOP: Fossil X Girl Rising Bijou Karman watch, £109
SHOP NOW: Fossil X Girl Rising Bijou Karman tote bag, £25, Fossil
Pandora X Unicef
Magpies rejoice – Pandora have launched Charm for Change - a range of gorgeous sterling silver charms which we're already adding to our collection! £12 from every sale goes directly to UNICEF, a children's charity that supports those in danger from disease.
SHOP NOW: Pandora X Unicef charms, £45 each, Pandora
Fat Face X The Prince's Trust
We were hooked on their fashion edit by Holly Willoughby's stylist Angie Smith, and now Fat Face is back with a must have charity collection.
The high street brand is supporting the Prince's Trust with their Change A Girls Life scarf collection, and have committed to donate 30% of sales to The Prince's Trust; 15% to support young creative reach their full potential and an extra 15% in honour of International Women's Day.
SHOP NOW: FatFace X The Prince's Trust printed scarf, £22.50, Fat Face
SHOP NOW: FatFace X The Prince's Trust printed scarf, £22.50, Fat Face
Will you snapping of these up?
Head over to our Facebook page and let us know!