Lingerie experts reveal how you can recreate your favourite lockdown TV look this spring
From Normal People to Bridgerton this is what underwear you should be wearing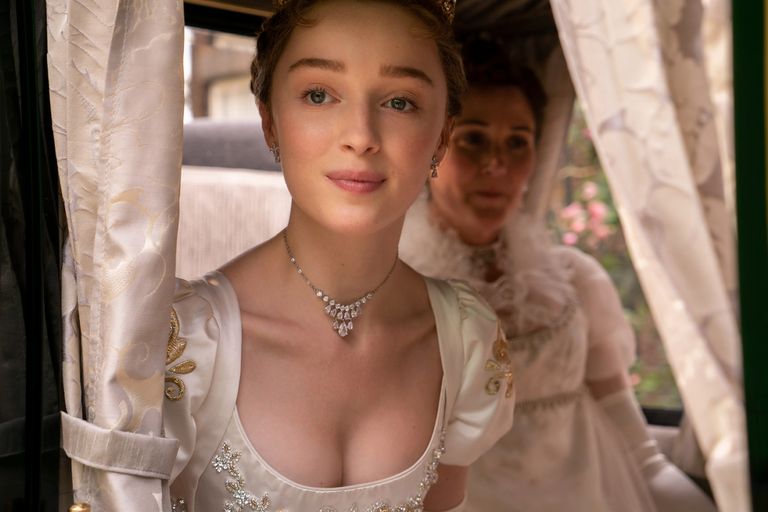 (Image credit: Netflix)
By Sarah Finley
Lockdown has seen us binge-watch TV shows like we never did before - with some of them standing out more than others.
While another trend in lockdown has seen women ditching their bras, in favour of the comfort look, while working from home. But with lockdown slowly easing over the next few months lingerie experts have revealed how we can recreate some of our favourite TV show looks - with a little bit of help with the right underwear.
Whether you are looking for a bra that gives you a great cleavage, like the characters in Bridgerton, or a softer look for a park meet-up with friends, the experts reveal what lingerie style could work best for your post-lockdown spring look.
Last summer we all fell in love with Daisy Edgar-Jone's character Marianne in BBC's Normal People, while her style was on point too. If you're hoping to copy her casual look this spring and opt for a strappy dress when you meet up with friends, then you'll need to invest in the right bra.
"Marianne's casual style saw her wear lots of cute summer dresses - often teaming spaghetti strap dresses with simple pumps to keep things relaxed and informal," says a Playtex expert.
"To carry off this look, a strapless bra that stays in place and offers good support is essential. So, the Playtex Flower Elegance Strapless bra is a great option, as it has a stay-put band, but still gives you a great shape, but with hidden support."
While, if you are hoping, post lockdown, to get a little bit more dressed up, then you could look to the Bridgerton characters for inspiration. A lingerie expert at Maidenform reveals: "The heaving bosoms of the Bridgerton women can be created without the need for over- structured bras."
"Maidenform's Lace Push Up wireless bra can help you achieve a fantastic cleavage and be super comfortable, perfect for those first nights out after lockdown lifts."
Netflix show The Queen's Gambit has also been a firm favourite in lockdown, with over 62 million viewers tuning into the show. The TV series saw character Beth Harmon rise to the top of the Chess world, while she rocked some amazing 50's and 60's style clothes.
If her style is your sort of post lockdown outfit then you need to make sure you have the right support underneath. "Beth's elegant, 60s style had an aspirational, contemporary edge that wouldn't look out of place as lockdown lifts," says Playtex's expert.
"The key to styling beneath Peter Pan collars and block pastels is making sure your bra gives you a great shape as a starting point. The Perfect Silhouette bra and matching briefs will give you a seamless foundation under classic but sexy pieces. "