The Duchess of Cambridge looks fabulous in a pair of high street trousers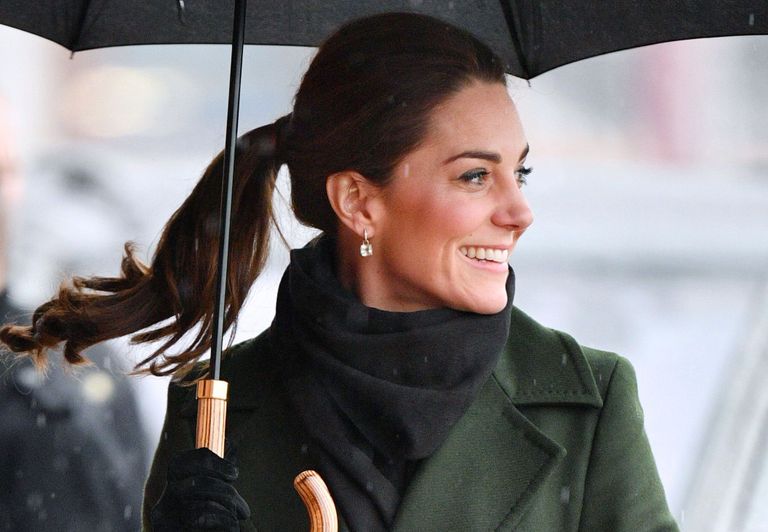 The Duchess of Cambridge stepped out in a striking ensemble today, and you'll be pleased to know her trousers are a high street purchase.
Catherine visited the Henry Fawcett Children's Centre in London where she explored how Lambeth Early Action Partnership use the Parent and Infant Relationship Service to support children, parents and carers.
As always, Catherine's impeccable style has caught everyone's eye with fans going wild for her wide leg trousers.
The Duchess looked incredibly elegant in her blouse and trouser combination and it turns out her trousers are from a high street retailer.
Catherine's trousers are from popular high street retailer Jigsaw, which is great news for those who are keen to replicate her lovely outfit.
Thesemodern crepe straight trousers from Jigsaw are perfect for replicating the Duchesses's style.
The black trousers, which cost £130, are available in sizes 6 to 16, but we wouldn't recommend hanging around if you fancy buying some for yourself as we are sure Jigsaw trousers will now become a sought-after item after Catherine has been seen wearing a pair.
And doesn't she look wonderful?
Catherine's beautiful purple blouse is a Gucci design and is a perfect colour for the upcoming spring months.
Kensington Palace shared a message on social media alongside a selection of lovely photographs.
The message read, 'Circle of Security is one of two universal programmes that is offered to all parents with children of 0 to 4 years @HF_CC. It helps parents and care givers better understand their child's emotions, and enhances the development of their child's self-esteem.'
Royal fans were delighted to see the lovely photographs with one person saying, 'Wonderful pictures. She's just great with children' while another person said, 'beautiful photos.'