Expert Advice: How To Find Your Perfect Occasion Hat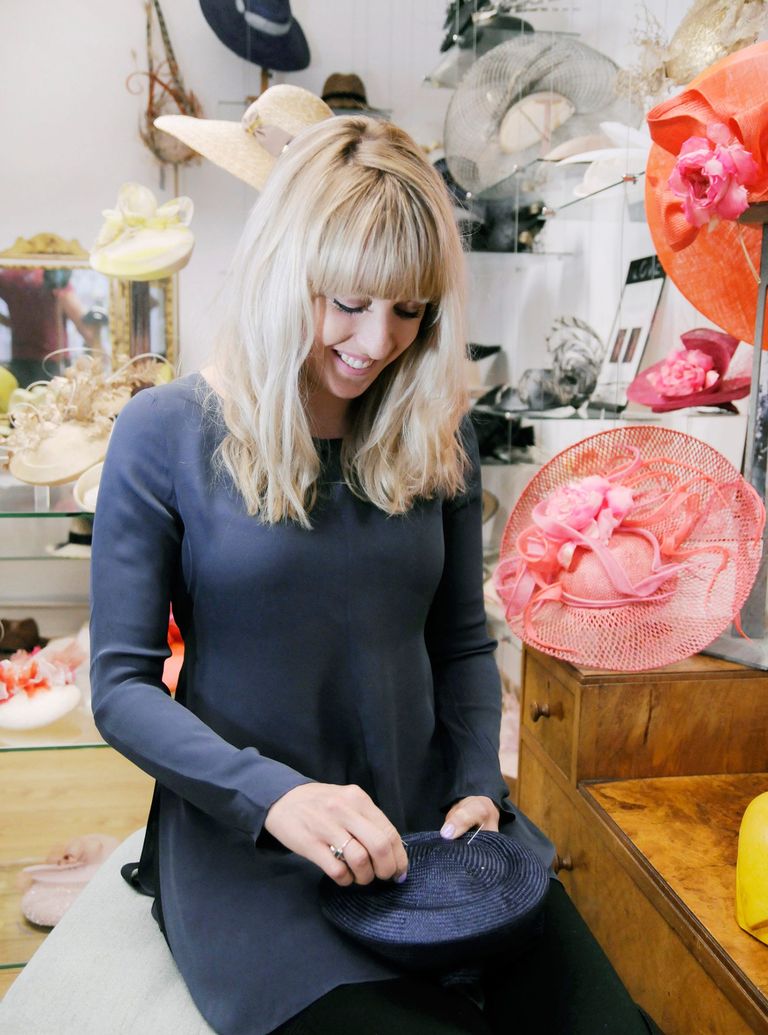 Whether you're lucky enough to be Mother of the Bride this year, or heading off to Ascot next month, there's one accessory you're sure to need - a hat. From stand-out statement styles to a more subtle fascinator, finding the perfect one can be a struggle, especially when it's probably the most noticeable accessory you'll wear on the day.
Jane Taylor, whose designs are loved by regulars at Ascot and worn by celebs all over the world, knows a thing or two about picking the perfect style. A Milliner for nearly ten years, she's established herself as a go-to milliner to the Royals and is stocked in stores such as Harrods and Harvey Nichols. Read on for her advice for picking your perfect headwear...
So, where to start?
1. 'Choose your outfit first and make sure you feel comfortable and confident wearing it. Take your outfit to your milliner of choice who will help you find the right hat to compliment your entire look. Alternatively, when shopping for your hat at a department store, ensure you take the outfit with you so you choose the right shape and tone.'
2. 'Think about your overall silhouette and the proportions. If you have opted for a 50s-style A-line skirt, ensure your hat's brim width balances out the volume of your skirt. Alternatively, if your outfit is very tailored and neat opt for a hat that is simple and elegant.'
3. 'Make sure you are visible underneath the brim of your hat. Styles such as side sweeps, discs, perching hats and cocktail hats are good options, however, avoid spotty veiling as it does not come out well in photographs.'
4. 'Pick flattering colours for your hat that tone well with your outfit and accessories and pull the whole look together.'
5. 'Look fabulous and be confident in your choice. This is a day where you can wear a spectacular hat - enjoy it!'
As for how you should wear your final choice, Jane says:
'DON'T wear a fascinator to Ascot. All headpieces should have a base diameter of no less than 10cm
'DO ensure your hair is neatly up, or if you wear it down make sure it's kept away from your face
'DON'T wear sunglasses with a hat
'DO consider your entire silhouette and choose the appropriate hat size and colour to compliment your outfit
'DO choose a hat that compliments your face shape. For example if your face is round opt for an angular hat that cuts across your face or soften a more angular face with a rounded hat with soft trim'
For more information about Jane Taylor Millinery, visit her website here.