Evans Releases Plus-Size Range We've Been Waiting For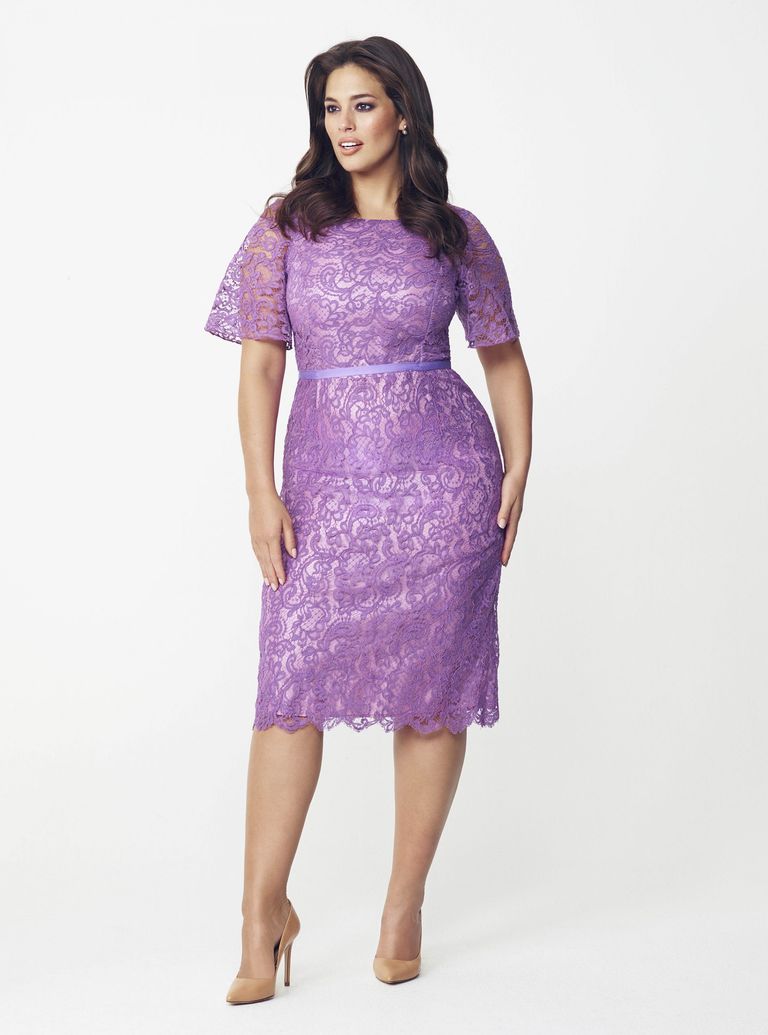 The Design Collective for Evans has finally hit stores, and it's full of stunning styles from incredible designers. See the collection here...
Evans had the whole fashion world captivated way back in September at London Fashion Week when they showcased a stunning new collection of bespoke designs on the catwalk. We loved the Evans collection at the time and so did you - so we're thrilled that the designs are finally available to buy! From today, you can shop the full Evans Design Collective collection both in-store and online - but be quick! We predict a sell-out...
It's long been a struggle to find gorgeous, fashion-forward plus-size pieces on the high street, but Evans' new collection makes looking stylish a doddle. Featuring signature pieces from both recognised and up-and-coming designers, there's a style to suit almost every taste - but thankfully, without the designer budget.
Not only are the new Evans styles fashion-forward, there's a real emphasis on designing for every shape. You'll notice clever details that you don't always find on the high street - a pintuck here, a waist-minimising seam there - and it's this detailing, along with the eye-catching designs, that will make you fall for almost every piece. In fact, we can't pick a favourite!
But this stunning dress by Hema Kaul for Evans, £80, certainly comes close! It caught our eye as a must-have for summer occasions. The attention to detail in the lace, along with flattering waist detailing and kimono sleeves, makes it a signature piece that will turn heads time and time again. Add to that a gorgeous lilac colour that's stand-out without being 'too much', and you've got the perfect recipe for a real knockout frock.
Want to see more from the Evans Design Collective? Click through for the rest of the collection...
Clements Rebeiro For Evans
A lesson in clashing prints from Clements Rebeiro! The fluted-hem skirt, £45 and sweatshirt, £45 pair perfectly, but you could wear them seperately with a plain piece for a more laid-back look. Add some colour to your day-to-day style!
Vita Gotlieb For Evans
Khaki is such a stylish colour choice right now, so this Vita Gotlieb chiffon dress with blue piping, £80, is a no-brainer. The elasticated waistband means style and comfort blend together perfectly, leaving you ready to impress.
Lulu Liu For Evans
Whoever said pink and red don't work together had certainly never seen this pairing from Lulu Liu! The stunning pink dress with simple fold detailing, £80, is top of our summer lust-list, while the handy duster coat, £120, will see you through the season and into autumn. Together they're dynamite!
Clements Ribeiro For Evans
Don't be fooled by the all-over print on this dress - it's so flattering! The detailing on the waist will slim you down, while the midi-length skirt sits in just the right place. At just £65, it's a no-brainer!
Girles Deacon For Evans
Wow! You'll certainly make an impact in this metallic co-ord from Giles Deacon. Wear them together for an ultimate style hit, or mix and match. The wide leg trousers, £45, are so comfy, while the embellished blouse, £85 will look stunning tucked into your favourite skirt.
Lulu Liu For Evans
The perfect holiday dress comes in the form of this Lulu Liu tunic shape, £80. A bold pattern and unusual colour palette paired with a universally-flattering shape equals a dress that you'll wear time and time again. Add heels to ensure the oversized style doesn't swamp you.
Jamie Wei Huang For Evans
Fashion-forward women will love this asymmetric design from Jamie Wei Huang, £120. The monochrome colour palette makes it on-trend, and so easy for layering up when it's cool outside.
Giles Deacon For Evans
If you've got somewhere really special to be, this eye-catching design from Giles Deacon, £190, is guaranteed to wow. The origami-fold detailing on the bodice is so intricate that it instanty adds a high-end edge, while the waistband and box pleats will both instantly slim. In an emerald hue, it's a real showstopper - look out for it next month.
Hama Kaul For Evans
This beautiful embellished dress from Hama Kaul, £220 conjures up images of outdoor summer parties. It lands in store next month, so keep an eye out!