This Label From Your Youth Just Became Cool Again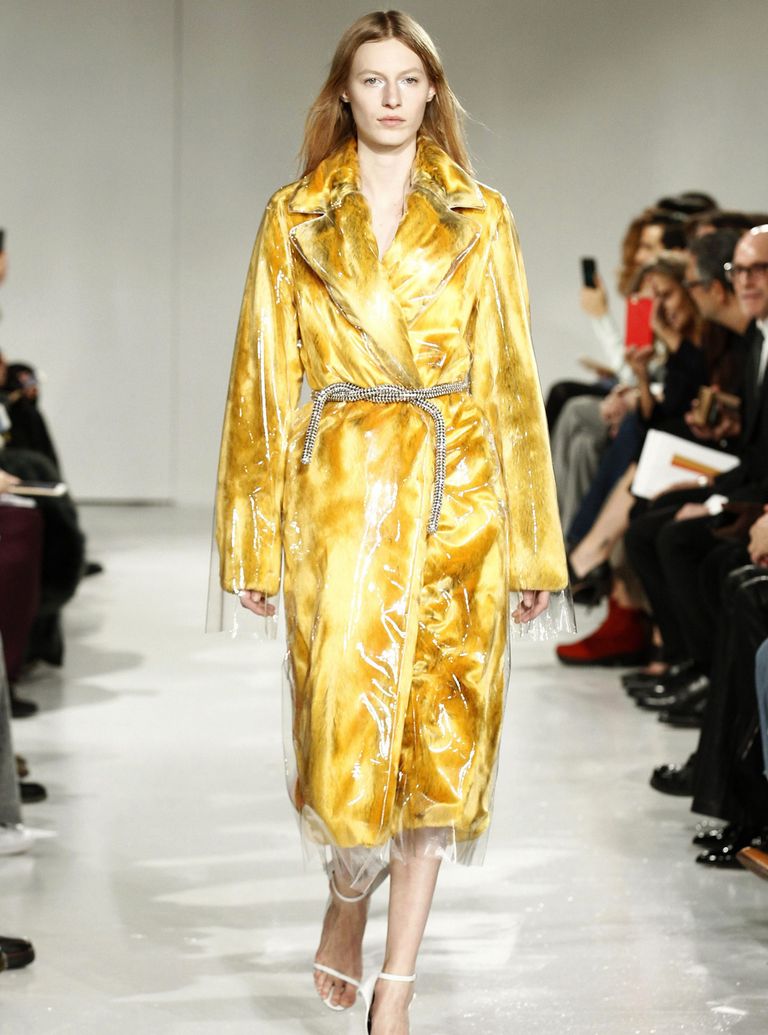 (Image credit: REX/Shutterstock)
For '70s, '80s and '90s kids (not to mention grown-ups), a pair of Calvin Klein jeans bestowed instant style kudos. However, the design house's influence has waned over recent years.
In 2016, the controversial 'MyCalvins' underwear ads may have raised temperatures, but, with his "nostalgic and forward thinking" debut collection for the brand this New York Fashion Week, new chief creative officer Raf Simons has precipitated a full-scale heatwave.
"New York Fashion Week's Fall 2017 season belonged to Belgian designer Raf Simons," declaredW Magazine, whilst Vogue'sSuzy Menkesinsisted that the designer had "brought the Calvin cut into the new millennium".
Simons, who previously headed Christian Dior, presented an homage to Calvin Klein's status as a classic American brand. He has described the collection, whose presentation was soundtracked by David Bowie's 'This Is Not America', as "a celebration of diversity" and "a coming together of different characters and different individuals, just like America itself".
The show was held in Calvin Klein's New York office space, painted optic white and strung with paraphernalia including fringes, palls and American flags by artist Sterling Ruby, Simons' friend and long-time collaborator. "We're talking about a kind of American synthesis here," Ruby explained. "We're thinking about how to redefine American culture, particularly at a time like this. And intervene with both art and fashion, in a way that's hopefully not been done. We had to figure out different ways to put a critique in a meaningful way, but also in a subtle way."
The results,dubbed "cultural popcorn" by The Guardian'sJess Cartner-Morley, infused classic cuts with clever twists inspired by cowboys, marching bands and the brand's own heritage. And if the critics were wowed, so was the front row. "It feels like a homecoming and it also feels like a new birth. It feels like a lot of different things at once. It's both nostalgic and exciting for the future," Brooke Shields enthused, whilst Julianne Moore declared, "I loved it - I nearly cried. As a show, it was very commercial. But it is hard to make clothes mean something - and I think he did."
But will you actually want to wear it? Well, take a look. From wearable tailoring cut with subtle '70s, '80s and '90s flavours to curve-friendly colour pop pencil skirts and standout statement coats, this is a collection with something to suit virtually every body and every style. The catwalk was awash with clever styling hacks, too. Didn't think you could do double denim? Think again. Favourite coat struggling to hold out against those unexpected downpours? Cover it in plastic... OK, so that last one might sound a bit out there, but we can't help but hope it catches on.