The Best New Products To Fight Frizzy Hair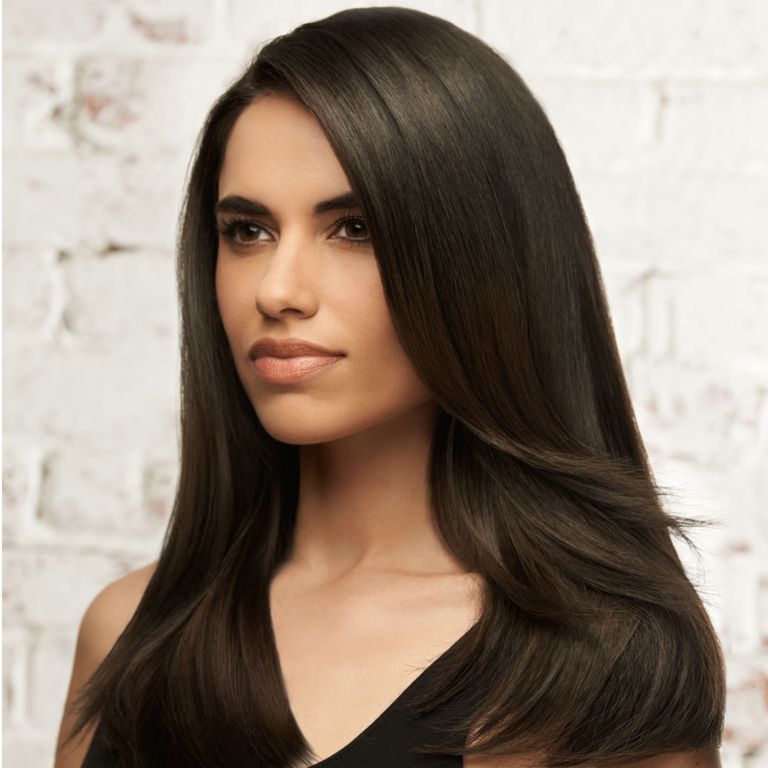 It doesn't matter if your hair is curly, straight, fine or full, most of us are afflicted by frizz in some way. This is particularly true during summer, when humidity levels are high and our tolerance of time spent with heated appliances low, but that doesn't mean we should all just give in and accept wavy, wiry hairlines. The plus side of frizz being such a universal issue is brands are universally trying to solve it, and the latest wave of frizz-fighting launches can make a genuine difference in smoothing your hair. Here's my pick of the best.
Diamond Radiance Heated Smoothing Brush, £80, Babyliss
Combining the benefits of a heated styler and those clever little ionic brushes, the ceramic plate and bristles on this brush heat up to 200c while releasing shine-enhancing ions. Use it after blow drying or on day-old hair to give your style some oomph. The heat noticeably kills frizz without completely knocking all the texture out like straighteners do, plus you can use it to create nice little kicks in the ends or brush up your roots to boost volume. I wouldn't be without mine now.
BUY IT NOW
Hair Wrap, £45, SILKE London
You could describe my initial reaction to this silky turban as "hmmm" - until I tried it and did a complete turnaround! Yes, it seems a bit Joan Collins in Ab Fab (not that there's anything wrong with that) but its seriously pracical too. Its 100% silk, so stops your hair roughing itself up against your pillow, helps it hold onto its natural oils and preserves a blow dry overnight. This is particularly good on thick, course or afro-carribean hair, but my fine flat locks benefitted to.
Coconut Cocktail Bionic Tonic, £22, Colour Wow
Colouring is up there with rain and bad blow drying in the frizz-causing stakes, stripping away the outer layer of moisture that helps hair stay in one shiny smooth mass. Two options; embrace your natural colour, or keep on colouring and add a new lubricating layer with this unique product. It's a coconut oil and fatty acid infused cream that you pop on after shampooing and conditioning, easy as that. It then re-coats your hair in those lost lipids, leaving it silky, shiny and getting better every day.
Supersonic Hair Dryer, £299, Dyson
HOW much for a hairdryer? I know. Butif you consider how life-enhancing it is to use a Dyson vacuum this is just like that, only better because you'll use it every single day. Aside from looking the part and being almost-shockingly quiet, this blasts out air more efficiently than any other dryer while keeping a strict control on temperature. This means a speedier, easier blow dry that won't give your hair a chance to suck up the air's moisture, building a halo of frizz. Less heat of course means less damage and smoother, shinier all-round happier hair. As you'd expect from Dyson it's super reliable and warantied up to the hilt, so could really be worth the investment.