How to find your perfect foundation match in 6 easy steps (plus an online tool that's a total game-changer)
Learn how to find your perfect foundation match in a few easy steps—and without even leaving your home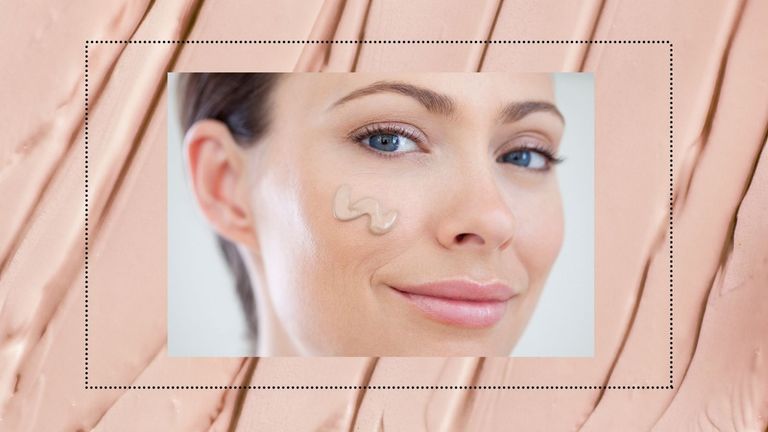 (Image credit: Future)
Finding the perfect foundation match for your skin is one of the main things beauty experts want you to get right. A good base should be undetectable, and should just look like you're genetically blessed with incredible skin.
Even the best foundation (opens in new tab)won't look flattering if it doesn't suit your skin type and tone, so it's worth ensuring you find one that's a great fit. These days, every foundation worth buying boasts of skincare benefits, so two things you need to consider, aside from your skin tone, are your skin type, plus what it needs.
We also show a handy online tool (more on that after the jump) to help you find your perfect foundation match in the comfort of your own home—so you can thank us later, online shoppers.
Find the perfect foundation match for your skin type
How to shade match foundation
Once you've determined the right ingredients for your skin and picked a few prospective products, the next challenge is finding the best foundation match to flatter your skin tone. World renowned celebrity makeup artist and cosmetics mogul Ruby Hammer MBE gives us some expert insight on how to get a perfect foundation match every time.
Always look at foundation in daylight—not department store light, not evening light, but God's light. If you're in a store, head out to natural daylight and have a look.
Try it on the cheek, where you are going to put it, not the hand or the neck. Don't be worried about asking to do this. It's a big investment.
Leave the product on your skin for half an hour—your foundation will change as it oxidizes.
Accept you will be two different shades in summer and winter. I'm as many as four different shades different with a tan.
Ideally you don't want to have to mix colors—and now that shade ranges are so much wider, it's less likely you'll have to—but there's a chance, in order to get it spot-on, that you may have to.
What's your skin's undertone?
(opens in new tab)
As well as the depth of your skin tone, think about your skin's undertone too, as many shade ranges tend to include cool, neutral, or warm variants.
If you have blue veins, look better in silver jewelry, burn more than tan, and have a tendency to get a bit pink or flushed, you have cool undertones.
Warmer skin usually has green veins, suits gold accessories, tans fairly easily, and can appear slightly sallow.
If you're a mixture of the two then you could have neutral undertones, which makes life easier as you can adapt to a wider range of shades. Allow the chart below to illustrate further:
Use an online tool for a perfect foundation match
For all of us online shopping addicts—and anyone else who would rather do their makeup shopping in the comfort of their own homes—the internet has gifted us with a nifty online tool called Findation (opens in new tab). The idea behind the website is simple but effective: Simply enter the name and shade of your current foundation and they will generate thousands of shades to find a foundation match based on the one you already wear. Genius.
Launched in 2012, the Australia-based site is now home to the world's largest usable database of matching foundation colors. So whether you live in Brisbane, Boston, Berlin, or Bristol, there's no need to crawl beauty counter after beauty counter (or leave your couch, really) to meet your foundation match.
How to use Findation
Step 1
(opens in new tab)
Using the Findation website is relatively straightforward. As a first step, enter the brand of foundation you normally use.
Step 2
(opens in new tab)
Next, add the specific product you use from that brand. The amount of options varies from brand to brand depending on their offering. Findation includes discontinued products here too, which is really handy.
Step 3
(opens in new tab)
Then, add the shade you normally wear in that foundation or concealer. You can usually find this on the base of the bottle or tube. It will either be a name like 'Golden Beige' or a series of letters and numbers like 'NC25'.
Step 4
(opens in new tab)
Step 5
Once you've entered all your information, you can then browse recommendations from a wide range of brands. Scroll through if you're open to options, or filter by specific brands and products if you've already got your eye on something. Good luck and happy hunting!
woman&home thanks Ruby Hammer MBE (opens in new tab) for her time and expertise.
As woman&home's Beauty Channel Editor, Fiona Mckim has tried more products than she's had hot dinners and nothing makes her happier than raving about brilliant finds on womanandhome.com or her instagram grid (@fionamckim if you like hair experiments and cute shih-tzus). Fiona joined woman&home as Assistant Beauty Editor in 2013 under industry legend Jo GB, who taught her everything she needed to know (learn about ingredients and employ extreme cynicism). She has since covered every corner of the industry, from interviewing dermatologists and celebrities to reporting backstage at Fashion Week and judging the w&h Beauty Awards.