How To Apply Makeup At Any Age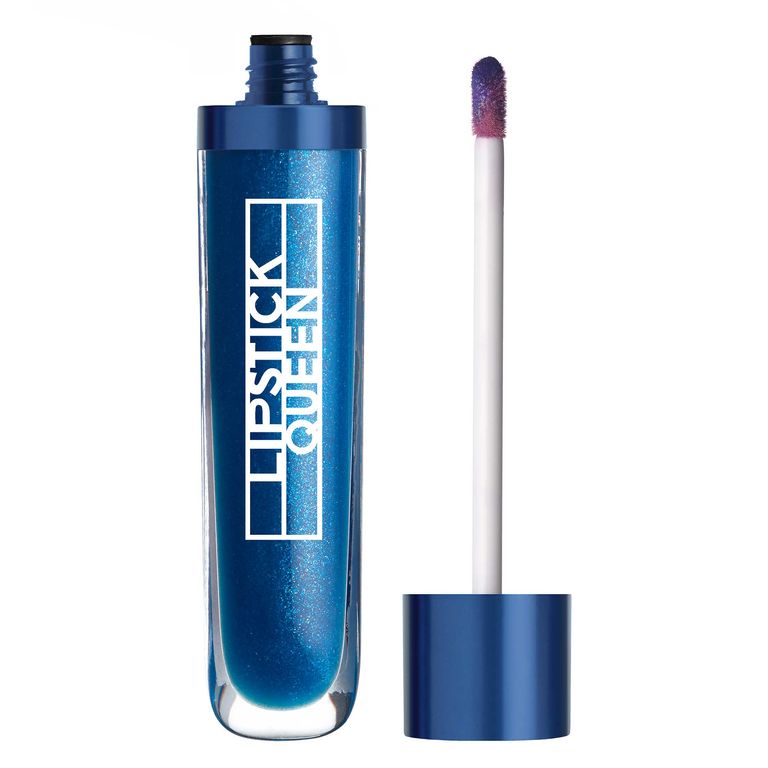 Knock years off your look with these simple makeup tips
You probably first learned how to apply make-up many years ago, but the fact is that as we age and our skin tone, colouring and personal style changes, many of us don't realise that we need to update our beauty routine.
That's because the old tips and tricks that used to work a couple of years ago will often have the opposite desired effect now. For example, applying mascara on the lower lashes or opting for a bold shade of lipstick is an easy go-to look for many women, but it actually does you no favours as you get older, and instead simply highlights crows feet and thinning lips.
But don't fret, there's no need to throw out all your favourite beauty products or resort to boring and uninspired make-up looks. Instead, it's just about learning how to apply make-up in a way that will be most flattering for maturing skin.
We've rounded up the eleven most common beauty mistakes that women make and some easy, no-fuss solutions and products that will help you look and feel your absolute best. You won't believe how just a few simple tweaks can refresh your whole look!The first mistake is dulling your smile with whitening toothpaste. Whilst deep pigmented lipsticks can highlight stained teeth, whitening toothpaste is not the answer. Instead invest in Lipstick Queen Hello Sailor Lip Gloss, £22.
Don't let the colour scare you, laced with optical brighteners this iridescent navy blue lip gloss instantly changes to a rosy pink on contact with your skin. The custom hue magically warms your complexion creating the appearance of whiter teeth. A healthy alternative to whitening toothpastes which can strip precious enamel and rapidly age your smile.
Mistake 2: Heavy Foundation
The second change to your beauty routine? Finding the perfect coverage. Opt for a light concealer that is both moisturising and brightening. A heavy base is one of the biggest make-up mistakes for mature skin. You may feel like you want full coverage, but lines, pores and imperfections will be highlighted by a thick layer of foundation. Instead, keep your skin looking fresh and clear with a tinted moisturiser or a CC cream. We use L'Oreal Paris Nude Magique CC Cream Anti-Dullness, £9.99, for creating an even skin tone that glows. Keep reading to find out more expert tips for how to apply make-up as you get older...
Mistake 3: Glitter Eyeshadow In The Outer Corners
Contrary to popular belief, sparkly eyeshadows shouldn't be reserved solely for your twenties. Whilst it's true that shimmery shadows will show up every fine line, wrinkle and imperfection when applied to the outer corners of your eyes, they have the exact opposite effect when applied to the inner corners. In fact, a sweeping of Clarins Ombre Iridescent Eyeshadow, £19 in the inner corners is the quickest route to bright, wide awake peepers. When it comes to eyeshadow, placement is everything!
Mistake 4: Mascara On The Lower Lashes
Rather than opening your eyes, mascara on the lower lashes highlights crows feet and dark circles. Plus it can stick to your concealer, travelling from your lashes to your skin. Stick to enhancing your top lashes with London ScandalEyes Xxtreme Mascara, £6.99
Mistake 5: Blusher On The Apples Of The Cheeks
You may think it looks pretty, but blusher on the apples of the cheek only draws attention to sagging skin. Apply an easy to blend cream blusher to the highest point on your cheekbones for the most natural and flattering look. Stick to muted tones, such as the Chubby Stick Cheek Colour Balm, £19, in Roly Poly Rosy.
Mistake 6: Heavy Under-Eye Concealer
The skin under our eyes is thin and delicate - more so as we age. Applying thick dense layers of concealer will only accentuate the darkness, rather than hiding it. Instead, dab on one or two clicks of YSL Touche Eclat Radiant Touch, £22.50, the high coverage weightless formula will neutralise dark circles and bring back radiance using minimum product.
Mistake 7: Bleeding Lipstick
Lines around the mouth and a thinning pout can mean your lipstick can bleed into the surrounding skin and look messy. Keep a bold colour firmly in place by lining your lips with Laura Mercier's Anti-Feathering Lip Pencil, £19. The clear waxy formula effortlessly fills fine lines around the mouth to create a smooth even base and barrier for your your lipstick.
Mistake 8: Overly Light Base
Wearing a foundation or powder that is too light will highlight fine lines and wrinkles. Even if you have porcelain skin, wearing a slightly warmer shade will lift your features and give you glowing skin. We recommend Clarins Extra-Comfort Foundation SPF 15, £36 in Nude, Beige, or Sand.
Mistake 9: Pressed Powder
Powder should only be used sparingly to reduce shine - never all over. Heavy powder will accentuate lines and make skin look too dry. Instead, invest in a translucent loose powder, like the Chantecaille Loose Powder, £48 and only dust lightly onto the shiny t-zone.
Mistake 10: Bold Lipstick
Dark reds and berry shades might be in fashion right now, but they won't do anything for thinning lips. Instead, plump your pout back up to its former beauty with the Dior Addict Lip Maximizer, £23.50.
Mistake 11: Eyeliner Below The Eye
Never wear eyeliner below the lash line - eyes will looks smaller and the skin around the eye will look darker. Instead, stick to lining the top eyelashes with Bobbi Brown's Smokey Eye Kajal Liner, £18.50 , which comes in a range of gorgeous colours to suit every skintone.