High Street Beauty Products That Don't Contain Microbeads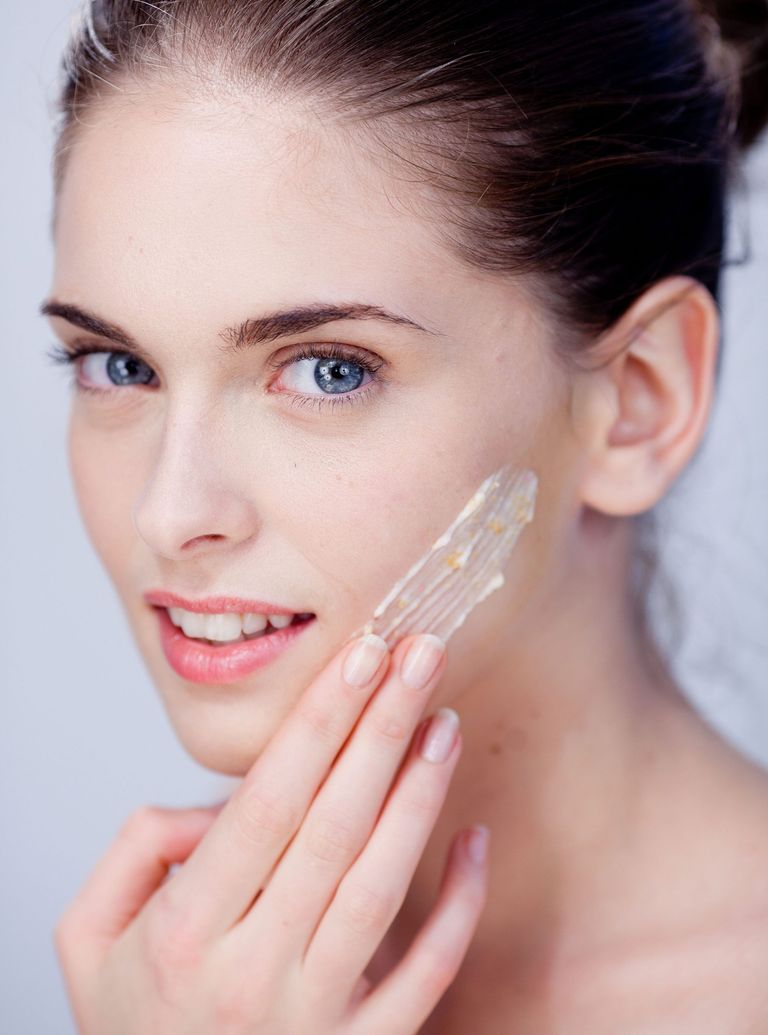 This month it was announced that products containing plastic microbeads will be banned in the UK by the end 2017.
This week, Tesco announced it would be phasing out microbeads from its own-brand cosmetic and cleaning products by the end of 2016. The supermarket will also be contacting their suppliers urging them to remove plastic from their products as soon as possible.
Microbeads are small pieces of plastic commonly found in toothpaste and exfoliating body products, but it's been revealed that these tiny plastic balls are actually causing significant damage to the environment. The solid plastic particles are not bio-degradable so they've been found to be polluting water as they build up in rivers and oceans and small animals like fish have been consuming them - as they mistake the beads for food.
It's believed microbeads are used in beauty products for two purposes, firstly to create a "speckled" appearance in beauty scrubs but also because they act as a good exfoliator by causing friction on the skin. However, plastic is not the only way this can be achieved as many products on the market exfoliate the skin with their natural ingredients.
Here's our edit of the best high street beauty products that do not contain microbeads: Cowshed Gorgeous Cow Blissful Shower Scrub, £20.00
This beautiful blend of Ylang Ylang, moroccan rose, palmarosa and french lavender creates a sweet, floral fragrance. Most Cowshed products do not contain mircobeads and this particular product is also free from sulphates, parabens, mineral oils and petrolatum and is made with all natural ingredients. Instead of microbeads this shower scrub is made with coconut fibre and jojoba beads which gently exfoliate the skin.
Clarins Toning Body Polisher, £32.00
This body polisher is great for smoothing and toning skin. It's packed with essential oils including rosemary, rosewood, mint, hazelnut, geranium, sugar and salt crystals from Camargue. This toning body polisher eliminates dead skin skills and impurities without microbeads, refining skin texture and leaving skin incredibly soft. For best results use twice a week on damp skin, concentrating on areas of rough skin such as elbows, skin, knees and feet. Origins Incredible Spreadable Smoothing Salt Body Scrub, £25.00
This product contains natural sugars and salts instead of microbeads to gently buff away rough and dry skin. It's also softly scented with spearmint and orange so leaves skin smelling beautifully fresh.
Soap and Glory Smoothie Star Breakfast Scrub, £8.00
This body smoothing product contains oat, shea butter and sugar and exfoliates skin with cupuacu bio scrubs. The banana, almond and honey extracts also leaves skin with a woody maple scent. The Body Shop Coconut Body Scrub, £5.00
This natural body scrub contains organic virgin coconut oil - leaving skin feeling smooth and soft. This product, along with many other products at The Body Shop, does not contain microbeads. It stimulates skin mircrocirculation through natural ingredients and removes dead skin cells. It also leaves skin with a tropical coconut scent after use.
Kiehl's Pineapple Papaya Facial Scrub, £24.00
This natural facial scrub from Kiehl's uses small pieces of actual pineapple and papaya, as well as ground scrub grains to exfoliate skin, leaving it feeling refreshed and soft. This product also contains vitamin oils and is suitable for all skin types.
L'Occitane En Provence Ultra Rich Body Scrub, £22.00
This creamy based body scrub enriched with shea butter and apricot oil exfoliates the skin with finely ground nutshells, banishing dead skin cells and leaving skin smooth and soft. Neal's Yard Honey And Orange Facial Scrub, £16.00
This best selling facial scrub exfoliates and cleanses skin with honey, natural neroli oil (distilled from the blossom of the bitter orange tree) and smoothing organic rice powder. This facial scrub is suitable for all skin types and contains oil-absorbing kaolin clay.
Sanctuary Spa Hot Sugar Scrub, £12.00
This vegan-friendly scrub uses fine organic sugar to buff away dead skin cells. The award-winning scrub contains detoxifying kaolin clay which draws out impurities for refined and silky soft skin. Elemis Lime and Ginger Salt Glow
This invigorating scrub from Elemis uses lime, ginger and salt as well as a unique blend of bergamot, coconut and sweet almond oils. This product stimulates and tones skin and leaves it feeling velvet soft.