Here's why you should never underestimate the power of your hair
An at-home colour reboot has boosted one woman's confidence.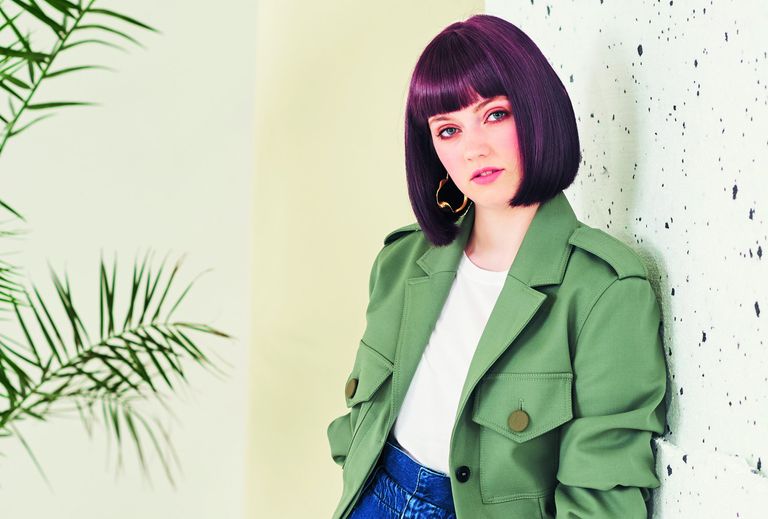 By Amy Hunt
Recently, we teamed up with Schwarzkopf Color Expert to offer Woman & Home readers a total style and colour transformation.
One winner was Jodie Hewitt, a customer assistant from York who confessed to needing a self-esteem boost, and that's exactly what she got.
"My hair is naturally a very light brown, and although I used to colour my hair at home regularly in my teens, I haven't had the courage to colour it for four years," says Jodie, 21, whose confidence and artistic ambitions have been rejuvenated.
"I'm really drawn to dark hair colours and I'm so pleased that I finally went for it with Schwarzkopf Color Expert's Deep Amethyst. I feel like a completely new person!"
MORE:The best hair dryer for a professional blow dry at home – whether your hair is curly, fine or frizzy
Jodie thinks the transformation will give her confidence in other areas of her life too. "We underestimate the power of hair," she says. "It's emboldened me to try new things and I'm thinking of starting up my own art business now. My inner confidence has improved."
So, why Schwarzkopf Color Expert? "All the other brands that I've used in the past have left my hair feeling dry and looking damaged after one application," Jodie says.
"Using Schwarzkopf Color Expert has completely changed my opinion of at-home colour. My hair feels stronger and healthier than ever – and so do I."
The Schwarzkopf Color Expert range is available from selected Boots stores nationwide. To lock in colour and for stronger, healthier-looking hair, Schwarzkopf has developed Color Expert Shampoo, Conditioner and Treatment, also infused with OmegaPLEX Professional Anti-Breakage Technology.