Hair Perfume: The New Way To Wear Scent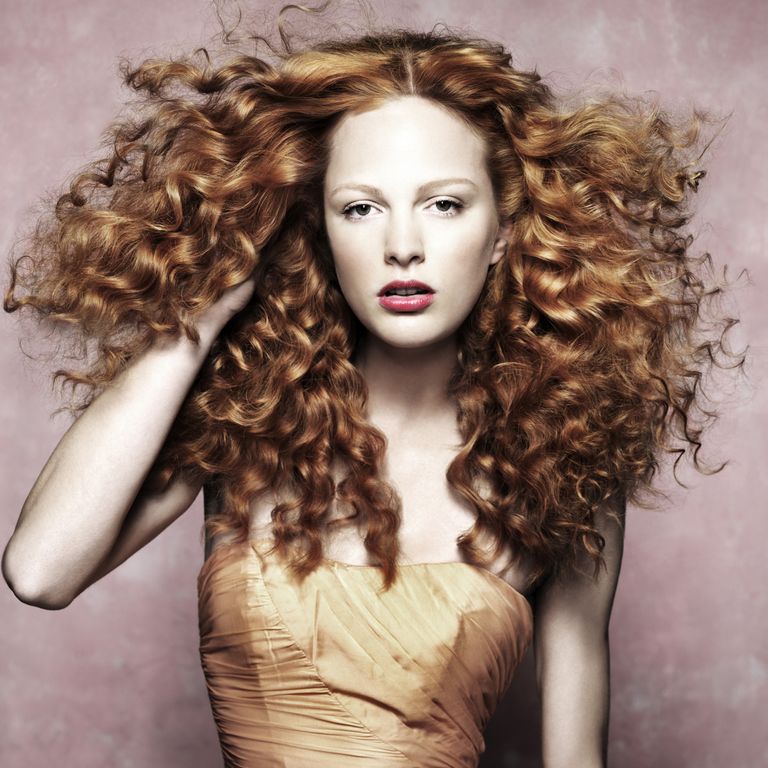 (Image credit: Jack Eames)
Make your favourite scent last twice as long with our pick of the best hair perfumes
According to beauty professionals and backstage stylists, hair perfume is the new way to wear scent and it's surprisingly effective. Unlike most fragrances that fade throughout the day, unless they were particularly pungent at the start, hair perfume latches onto your tresses and lasts all day. Unlike skin, the hair shaft fully absorbs scent ,but worry not these specially formulated fragrances are designed with a unique balance of conditioning oils so your hair doesn't dry out or become greasy.
It's the ideal beauty buy for anyone who smokes or enjoys spending time in the kitchen and struggles with the lingering smells keep in their hair long after the meal has been served and eaten.
As well as freshening up day old hair and releasing a gorgeous sent every time it's caught by a breeze, hair perfume has proved itself to be multi-purpose too. Whilst researching hair fragrance we found many of them are working overtime as glossy shine boosters, dry shampoos and even body oils. There dual-purpose potential is limitless making them a star buy for holiday season.
One of our favourites is the new Percy and Reed Eau My Goodness, £22. this dual-purpose jewel acts as the finishing step in your hair care routine, locking in optimum hydration and dazzling shine. We particularly love the airy green scent which smells like a dew-soaked lawn on a warm summers morning.
From Chanel to L'Occitane and everything in between beauty brands are quickly expanding into the hair scent market so finding your signature fragrance among our favourite hair mists should be a cinch...
Hair perfume: Chanel No 5 Hair Perfume
Chanel's legendary No 5 range has just launched this brand new hair mist. Comprised of the same 80 different notes that make up the original fragrance, this is by far the most sophisticated mist of the pick. So do as Marilyn would, and douse yourself in some Chanel before work, before play or even before bed. Available at Selfridges
Hair perfume: Show Beauty Decadence Hair Fragrance, £55 for 30ml
Decadence by name, decadence by nature. Show Beauty are the latest opulent hair styling range on the market, and this deluxe fragrance is their crowning glory: a delicious blend of coconut milk, vanilla and caramel. But this isn't just a pretty scent, the generous doses of Vitamin E ensure that hair stays protected all day through. Available at Selfridges
Hair perfume: Bottega Veneta Hair Mist, £32 for 100ml
With a scent as sophisticated as the supple handbags the brand is famous for, Bottega Veneta's fruity hair fragrance is perfect for delivering an enticing waft of plum, pink pepper and sambac jasmine. Available at Selfridges
Hair perfume: Narciso Rodriguez 'For Her' Hair Mist, £25 for 30ml
Narciso Rodriguez' lightweight hair mist leaves a lingering trail of sensual scent without weighing hair down or leaving it feeling oily. If you're a fan of the For Her's amber-led scent, then you'll love this. Available at Debenhams
Hair perfume: Thierry Mugler Angel Perfuming Hair Mist, £20 for 25ml
For those who aren't familiar with this best-selling spritz, Angel is strictly for fans of the sweeter scent. Blending notes of cotton candy, honey, caramel and chocolate, simply douse strands in this fine mist for a long-wearing scent. Available at Selfridges
Hair perfume: L'Occitane Pivoine Flora Perfumed Hair Mist, £13.50 for 100ml
Don't let the delicate name fool you, L'Occitane's Pivoine Flora certainly packs a punch. The generous peony infusings ensure that any unwanted musks can be masked, making it the perfect on-the-go scent. Available at L'Occitane
Hair perfume: Paul & Joe Hair and Body Mist Fragrance, £24 for 50ml
Keep hair refreshed and radiant looking with a regular dash of Paul & Joe's hydrating mist fragrance. Channelling all the Parisian charm of their fashion line in to their cosmetics, this spritz carries a particularly citrusy tone. Available at asos.com
Hair perfume: Chanel Eau Tendre Hair Mist, £32 for 35ml
Delicately perfume hair without drying it with Chanel's renowned Eau Tendre hair mist. This is an ideal scent for layering, so build it up with Chanel's body oils and the original fragrance. Available at Debenhams
Hair perfume: Dior J'adore Hair Mist, £31 for 30ml
Forget hurried hair washes between work and the big night out, just add a spritz of Dior's famous scent in hair mist form for a lightly perfumed freshness that will leave an ultra-refined trail of J'adore wherever you go. Available at Selfridges
Hair perfume: Swarovski Aura Perfumed Hair Mist, £12.99 for 30ml
Only Swarovski could leave hair with such a dazzling shine. This fine mist not only perfumes hair but also lifts and illuminates it. The ultimate multi-purpose hair perfume. Available at Fragrance Direct