Electrolysis vs laser hair removal: What's the difference and which treatment is right for you?
The experts breaks down electrolysis vs laser hair removal – here's how to choose long-term hair reduction wisely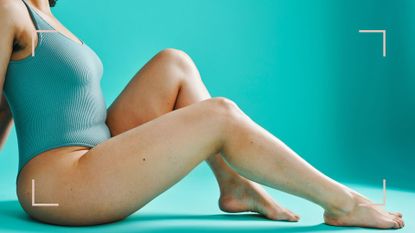 (Image credit: Future/Getty images)
woman&home newsletter
Sign up to our free daily email for the latest royal and entertainment news, interesting opinion, expert advice on styling and beauty trends, and no-nonsense guides to the health and wellness questions you want answered.
Thank you for signing up to Woman & Home. You will receive a verification email shortly.
There was a problem. Please refresh the page and try again.
Understanding the difference between electrolysis vs laser hair removal is a vital part of deciding which is better for you and your individual situation.
Despite a decrease in popularity in recent years, electrolysis is the only FDA-certified permanent hair removal method – as I learned after embarking on laser hair removal on the face. A recent surge in popularity via Gen-Z's favorite beauty platform TikTok shows, however, that electrolysis may be making a comeback.
Hair removal is a personal choice and one that seems to change with the trends. These trends dictate considerations from the method used to whether a hairy bikini line is in vogue or not. And for many who choose to shave, the side effects such as razor burn and ingrown hairs can become a bit too much to bear, even when using the best razors for women.
No wonder legions of people, eager to make their de-fluffing more permanent, are considering the differences between electrolysis vs laser hair removal. There's no beating the pros when it comes to long-term solutions. So, whether you're looking to reduce a little here and there, or go full dolphin (you can imagine what that means) this expert-led guide will help you choose
Electrolysis vs laser hair removal: What's the difference?
Although they're totally different treatments, laser and electrolysis both use heat to damage the stem cells regulating hair growth that reside in the follicle walls. The most important truth in the battle between electrolysis vs laser hair removal is that electrolysis is the only FDA-approved method of permanent hair removal. "Electrolysis tackles each hair follicle individually," explains Michelle Lambert, Senior Practitioner at Pulse Light Clinic. "Though this is a longer and more delicate method its thoroughness is what enables permanent hair removal."
Laser hair removal can be incredibly effective for hair reduction in larger areas, like legs, underarms, and bikini lines – but that doesn't mean it won't grow back and can be affected by a myriad of factors:
Hormones: "Changes in a person's hormones may result in hair regrowing," says Katie Parobek, clinic director at The Well Clinic. "This is most common in pregnancy and menopause for example."
Skin and hair color: As I learned when trying laser hair removal for chin hair, for some individuals there's no point in even trying. "With laser or IPL, the skin and hair color must be sufficiently dissimilar to enable differentiation by the machine," explains Lambert. "That's why those treatments don't work on lighter colored hair, such as white-blond and grey." In other words, If your hair's contrast to your skin tone isn't stark enough, laser hair removal just isn't for you.
Luckily, skin and hair type do not influence electrolysis treatment at all. "It is not dependent on hair color, size or area treated and will permanently remove all hair on any skin color," says Janet Stansfield of the British Institute and Association of Electrolysis (BIAE).
How does electrolysis work?
Electrolysis works by sending a current from a metal probe (like a very fine needle) down each individual hair. This works with a combination of the electrical current and a chemical reaction that kills it at its root, thereby stopping any regrowth. The hair is then removed with sterilized tweezers.
As with other forms of long-term hair removal, this isn't a one-and-done situation. "During a course of treatments, there will be a constant, gradual decrease in the growth of the hair until it has all been permanently removed," says Stansfield. "The number of treatments required will differ from person to person and will be discussed at the initial consultation."
Another consideration is the fact that hair grows in a cycle of three parts, so for a treatment to successfully remove a hair, it must be in the anagen (growing) phase. "For this reason, multiple treatments are required to catch each hair in the anagen phase and permanently remove all hair from the treatment area," adds Lambert.
How does laser hair removal work?
Laser hair removal works by light being absorbed by melanin, which is the name for the pigment in our skin and hair. "This is transformed into heat energy which radiates from the hair into the skin," explains Stansfield.
"Therefore, it works well on deep-rooted dark hairs on paler skin and is perfect for bikini, underarm and lower limbs on dark-haired candidates."
An important thing to remember is that if you're a sun worshipper, laser may not be for you. When the skin is treated, the light penetrates the skin. "If you have active pigment on the skin or you have tanned, it will pick up on that," explains Lambert. "So, it will end up burning the skin. It is important that you wear SPF50 at all times."
Does electrolysis hurt?
All peoples' pain threshold is different, just ask any fed-up tattooist. And although some consider electrolysis to be the most painful of all hair removal options - others find it no problem at all.
"Electrolysis may cause a feeling of heat, but it shouldn't be too uncomfortable," says Parobek. "It definitely shouldn't cause any burning sensation. It's a quick treatment, so any discomfort is very short-lived."
As with any technology that's been around for a long while, 100 years in electrolysis' case, there's a lot of room for improvement and development. "Today," says Stansfield, "thanks to highly advanced equipment, rigorous industry standards, specialist professional training, and international knowledge-sharing, the capabilities of the technology are more impressive than ever."
Does laser hair removal hurt?
If I've said it once I've said it a thousand times - everyone's pain threshold is different. And this depends on what area you are having treated, too. Hair removal for sensitive skin or in sensitive parts like the bikini line can feel painful, or you may find having your legs lasered not too bad at all.
"Laser hair removal feels like a warm flicking sensation," says Lambert. "You should feel a level of discomfort but it should be tolerable."
Electrolysis vs laser hair removal: w&h verdict
As ever with weighing up two treatment options, there's no clear-cut victor in the battle of electrolysis vs laser hair removal. Electrolysis has the benefit of permanence and of working on a wider variety of skin tones and hair colors, but there's no denying laser is more popular and it will likely be easier to find a practitioner.
"Electrolysis seems to be a dying art!" says Parobek. "A lot of beauty therapy courses don't include electrolysis anymore. In addition to this, a lot of businesses saw how easy it is to treat clients with laser and to build their businesses on this only." Despite this, electrolysis treatment is gaining traction. "We have never been busier than now," says Stansfield. Some claim this is to do with it making a comeback via TikTok, but Stansfield has a few other ideas.
"The two lockdowns allowed many people to realize how unsuccessful their laser treatment has been, and seek a permanent hair removal solution," she explains. "Many BIAE members who are specialist electrolysists are having to operate waiting lists so clients should be prepared to wait if they want to embark on a permanent hair removal journey by electrolysis."
Sign up to our free daily email for the latest royal and entertainment news, interesting opinion, expert advice on styling and beauty trends, and no-nonsense guides to the health and wellness questions you want answered.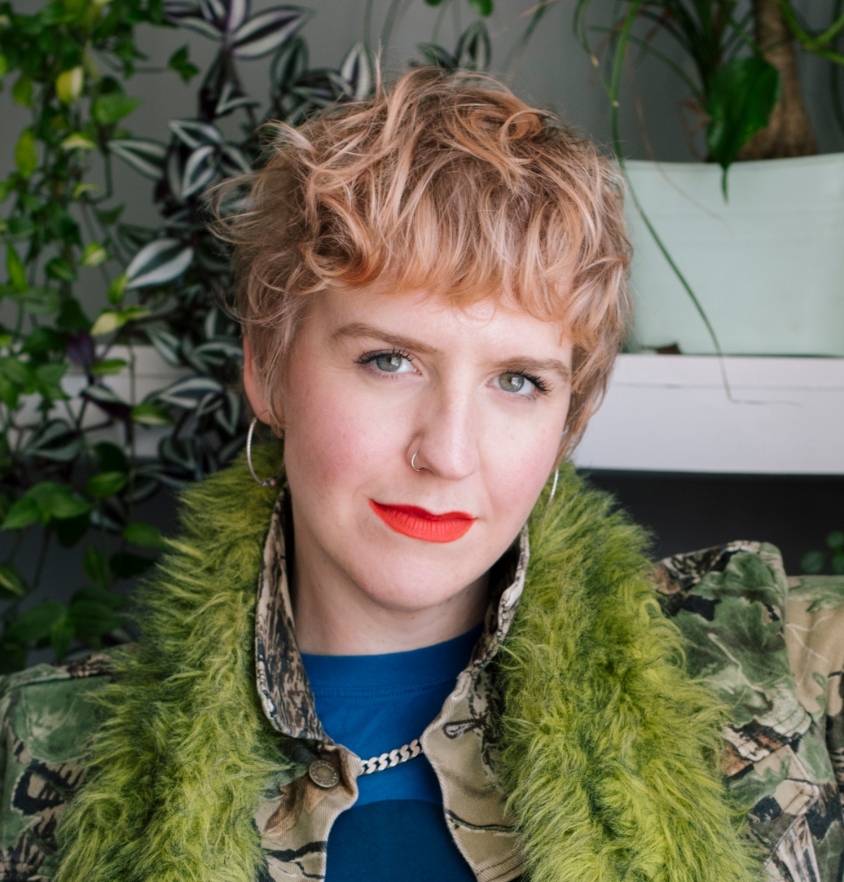 Aoife is an Irish journalist and writer with a background in creative writing, comedy, and TV production.
Formerly woman&home's junior news editor and a contributing writer at Bustle, her words can be found in the Metro, Huffpost, Delicious, Imperica and EVOKE.
Her poetry features in the Queer Life, Queer Love anthology.
Outside of work you might bump into her at a garden center, charity shop, yoga studio, lifting heavy weights, or (most likely) supping/eating some sort of delicious drink/meal.