The £7 Boots-stocked product that promises to help with thinning hair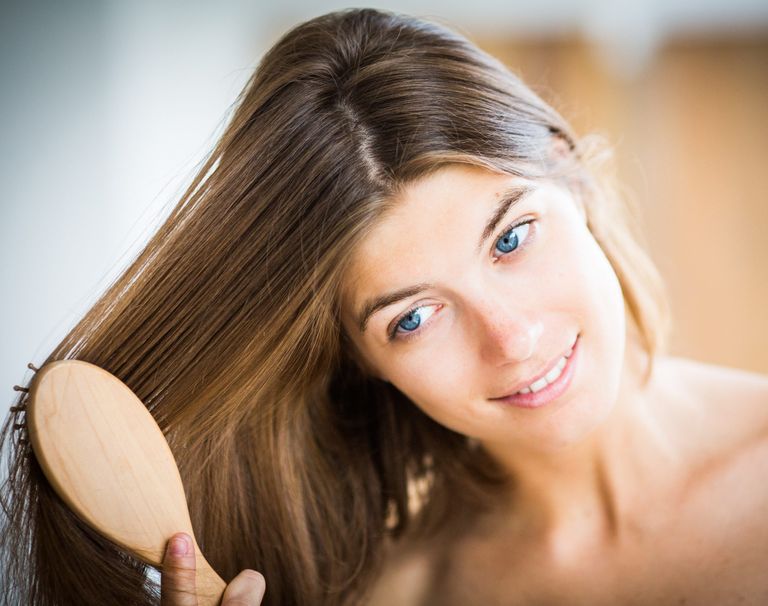 Thinning hair can easily become a real problem as we get older - and after years of styling, heating and brushing, it should come as no surprise.
But it appears that one product has come to the rescue of those of us suffering from thinner locks.
The Boots-stocked Charles Worthington Volume and Bounce texturising spray has won over many customers, who have praised it for giving them back their thick, bouncy hair.
On the Boots website, plenty of shoppers have rated it four and five stars, and left glowing reviews.
One happy recipient wrote, 'Provides volume to hair instantly and prevents damage (as it prevents the need to back comb). Ideal for giving extra height at the crown.'
While another fan agreed, saying, 'I've repurchased this for years, always gives my hair the volume and bounce it lacks!'
A third customer also wrote, 'I have really flat shiny hair and even if I backcomb it my hair is flat again in an hour. Using this product makes my hair have volume thats all day and even the next day! it also has a lovely scent! I highly recommend this product!'
Other users have also compared the Charles Worthington product to a more expensive spray by Oribe - saying that the Boots spray is a perfect dupe.
One shopper wrote in a review, 'After hearing many people dub this as an oribe dry texturising spray dupe, I was intrigued and gave it a go. I have to say, I am very impressed!', while a second said, 'This product is a dupe for Oribe's texturising spray but at a much more affordable price.'
Given that Oribe's dry texturising spray is currently on sale for £41 - we have to agree.
MORE: Your thinning hair questions answered
So while the Charles Worthington product may not be able to create naturally thick hair for you again - it looks as though it can certainly help create the appearance of voluminous locks when you need it.
Best of all, the spray is available for just £6.99 at Boots, meaning you can afford to test it out.
Currently, the volumising product is not available on the Boots website, but appears to be in stock in many stores across the UK.
If you're looking to help your thinning hair, experts also advise some more natural measures - such as avoiding heat styling tools and not washing your hair every day.
But if this product helps in the meantime, we're willing to give it a try...