These hand washes are gentle yet effective and will help soothe parched hands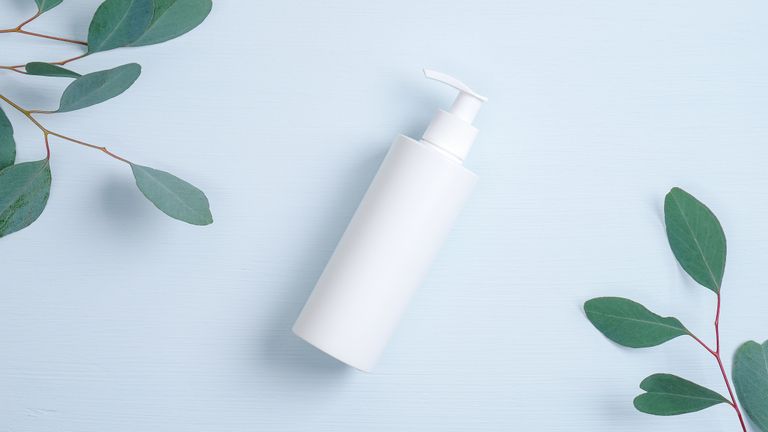 (Image credit: Getty Images/iStockphoto)
You certainly don't need me to tell you why it might be a good idea to use an effective, non-drying hand wash right now.
Coronavirus has left us all using hand wash as studiously as a surgeon, drying off then washing again 40 minutes later - enough to turn even the least sensitive palms dry, tight and chapped.
And that's before you take into account psoriasis, eczema and other skin conditions that are easily riled up by exposure to harsh, drying chemicals.
Obviously, parched hands are just a minor inconvenience in the grand scheme of things, but as we're all doing our bit to stay clean and germ-free it would be nice to feel comfortable while we're at it.
So looking for a gentle hand wash to leave your hands less dry, cut and flaky is just a little something that can make a big difference to your wellbeing.
What do the best hand washes have in common?
It's safe to say effective cleaning is a top priority.
Especially considering scientific advice that proper hand washing with water and soap – either in bar or liquid form – is an effective method of deactivating a virus.
Reassuringly, plain old soap has actually been deemed by some experts to be more effective than those alcohol-based sanitisers you currently can't get your hands on for love nor money.
Cleansing powers aside, a lovely fragrance and texture will keep you right – it sounds obvious but if you actually enjoy using your hand wash you'll be far more inclined to lather up regularly.
Look out for products that include some softening ingredients along with the cleansing surfactants, like glycerin, a humectant ingredient that pulls moisture into the skin, and natural essential oils that provide a lovely sensory experience as well as nourishing dry skin.
Naturally, availability and ease of buying is crucial. So as well as being fantastic choices for keeping your hands soft and clean, all of the below are available online for home delivery.
Best hand washes that are gentle for soft skin
Bramley Hand Wash with Lavender, Geranium & Petitgrain Essential Oils
Bramley has long been one of my favourite bath and body brands for their natural formulas, aromatherapy oil blends and – considering the quality of the products – very democratic prices.
This hand wash currently lives in my bathroom along with it's partnering Hand Cream, both smell like the British countryside and include naturally antibacterial clary sage essential oil.
SHOP NOW: Bramley Hand Wash, £8, Bramleyproducts.co.uk
Yope Clove Kitchen Hand Soap
Kitchen soaps tend to be a less sexy bunch than their bathroom counterparts, but not this one.
It looks the part in its illustrated green bottle, contains nourishing glycerine and vitamin E as well as antimicrobial clove, and the giant 500ml pump will last for ages.
SHOP NOW: Yope Natural Kitchen Hand Soap, £6.96, parfumdreams.co.uk
Carex Fun Editions Love Hearts Handwash
This is surprisingly gentle and non-drying for a budget, antibacterial wash.
The limited edition pink liquid and retro packaging looks plenty more cheerful than traditional blue.
And yes, it smells exactly like Love Hearts sweets, which you'll either love or hate but certainly made me smile.
SHOP NOW: Carex Fun Edition, £1.89, Superdrug.com
Green People Quinoa and Calendula Hand Wash
Green people have been making natural, nasty-free formulations since well before it was 'cool' and this hand wash is about as gentle as they come.
As well as being free of Sodium Laureth Sulphate, a typically drying foaming agent, it also contains quenching aloe vera and calendula to soothe irritation.
It smells gorgeous without feeling overly perfumed, is great on children's delicate hands and thanks to a super-concentrated formula a little goes a very long way.
SHOP NOW: Green People Quinoa & Calendula Hand Wash, £13, Greenpeople.co.uk
Aesop Resurrection Aromatique Hand Wash
This has a beautiful lather, is gorgeously scented and – lets face it – looks ultra fancy in your bathroom.
The special tint of the bottle protects the natural ingredients from degrading in UV light, which include sea salt, citrus oils and rosemary, known for its antibacterial properties.
Like any fine fragrance the scent lingers on your skin and makes whatever room you wash in smell amazing too.
SHOP NOW: Aesop Resurrection Aromatique, £27, spacenk.com
Molton Brown Coastal Cypress & Sea Fennel Fine Liquid Hand Wash
The original posh hand wash brand always delivers the goods when it comes to fragrance, and this is no different – a fresh minerally scent with a hint of spice and juicy fig.
The formula works into a lovely creamy lather that feels reassuringly clarifying, and if you combine it with a pump of the equally-divine Hand Lotion, your hands will be clean and beautifully scented with a lasting softness.
SHOP NOW: Molton Brown Fine Liquid Hand Wash, £20, Look Fantastic
Now all that hand washing might just be a little less damaging on your delicate skin...
As woman&home's Senior Beauty Editor, Fiona Mckim has tried more products than she's had hot dinners and nothing makes her happier than raving about a brilliant beauty find on womanandhome.com or her instagram grid (@fionamckim if you like hair dye experiments and cute shih-tzus)

Fiona joined woman&home as Assistant Beauty Editor in 2013, working under legend Jo GB, who taught her everything she needed to know about the industry (clue: learn about ingredients and employ extreme cynicism).
In a previous life, Fiona studied journalism back home in bonnie Scotland and honed her skills as a magazine features writer, with a brief and terrifying stint on the showbiz gossip pages of a tabloid newspaper in between. She's a skincare fanatic who can't resist adding an extra step to her routine if it's all the rage in Japan, loves fragrance, has fun with makeup and never turns down the chance to test a new hair tool. Basically, she loves it all.

When not slathering herself in self tan or squinting at a tiny ingredients list on a moisturiser, you'll probably find Fiona enjoying something to do with food - cooking it, eating it, cajoling her friends into trekking across London to try a hyped pop-up in a dirty car park.